This post may contain affiliate links (what is this?)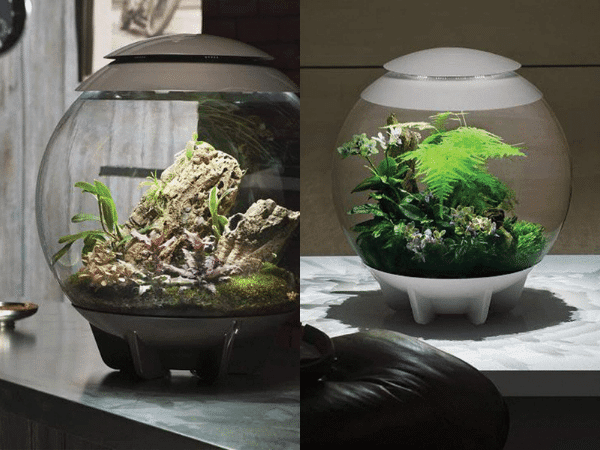 Add a bit of natural beauty to any area of your house with an air terrarium. The biOrbAIR Terrarium lets you grow a mini forest in your home with all types of tropical plants, from orchids to air plants and mosses. Many people choose to grow air plants in their terrarium, but you can actually grow so much more. The air terrarium replicates the perfect conditions that are found in a tropical forest with the right amount of humidity, air circulation, and lighting.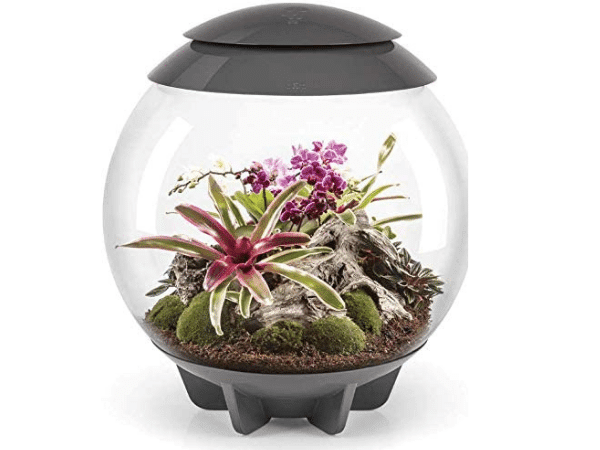 Get a 360-degree view of a small tropical forest with this air terrarium. You can set them on a shelf and watch your own terrarium grow. The biOrbAIR terrarium grows plants and cultivates roots with sterilized coir compost placed on top of a capillary mat. It draws up water to the compost from a small water reservoir in the base. You don't even need natural daylight because the array of LED lights provide plenty of light to encourage natural growth.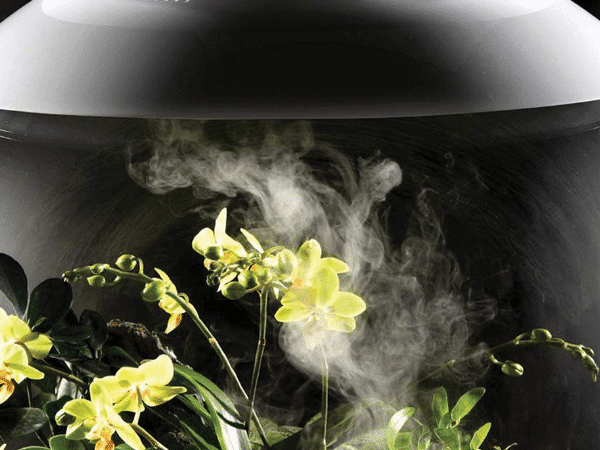 It's pretty amazing because the LED lights work in a 24-hour cycle to simulate the natural sunrise and sunset. There's also a constantly running fan to prevent condensation in the terrarium. Whether you're a plant lover or just enjoy having natural greenery around the house, this air terrarium is a unique addition. It also makes an interesting gift that requires minimal upkeep and maintenance.