This post may contain affiliate links (what is this?)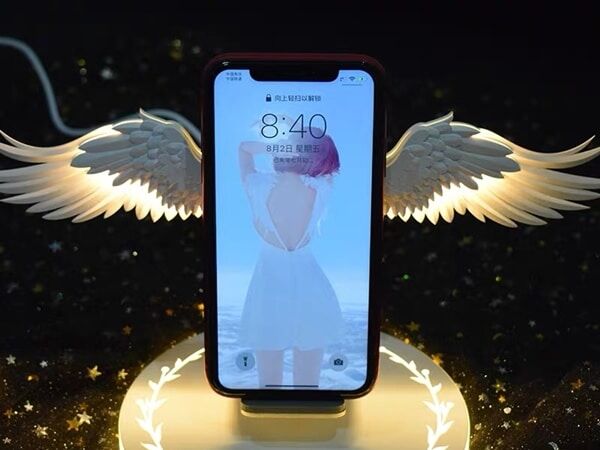 Who doesn't love angels? These celestial beings with their large wings and powerful abilities. The fascination with them is evident in popular culture through movies, TV shows, costumes, and accessories. In keeping with that theme, this angel wings phone charger is one of the coolest gadgets we have seen in a long time! Now, you might be wondering how a phone charger with wings works. It is a wireless device which can charge mobile devices that supports wireless charging. But there is something special about this – It has wings of an angel which are activated when you place your device on the charger.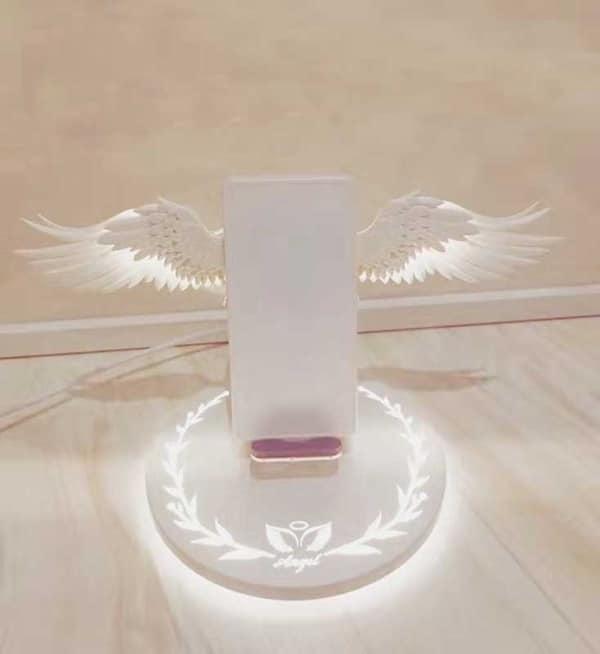 The wings stay up for as long as the phone is in charge. This cool gadget has built-in lights which light up when a mobile device is placed on it. The lights are automatically turned off after 15 seconds. If you're wondering what is so amazing about this phone charger with wings check this out; the wings are not miniature sizes. It spreads out to a considerable length. The entire unit is made of white plastic and LED, which adds to the celestial effect when it lights up.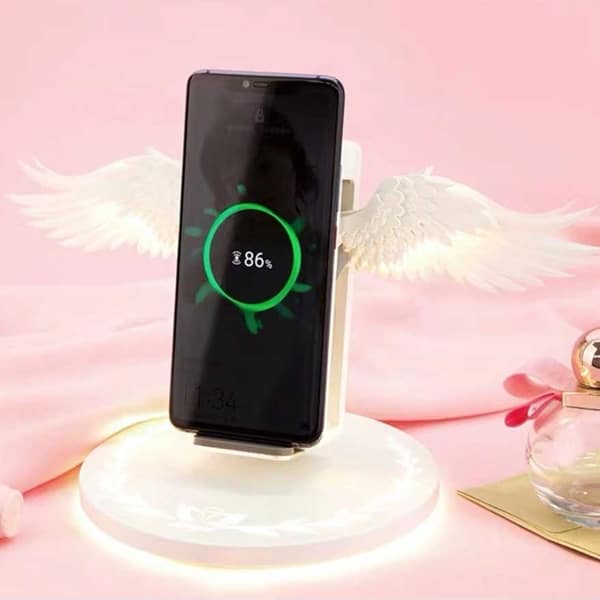 Angel wings phone charger is compatible with all the major mobile devices such as Apple iPhones, Samsung Galaxy, Sony, Huawei, Nokia, and many more. It can also be used with other mobile devices if you have a wireless receiver. Get this phone charger today for yourself or gift it to your beloved one. Allow yourself to be transported to a heavenly place as your phone gets charged.