This post may contain affiliate links (what is this?)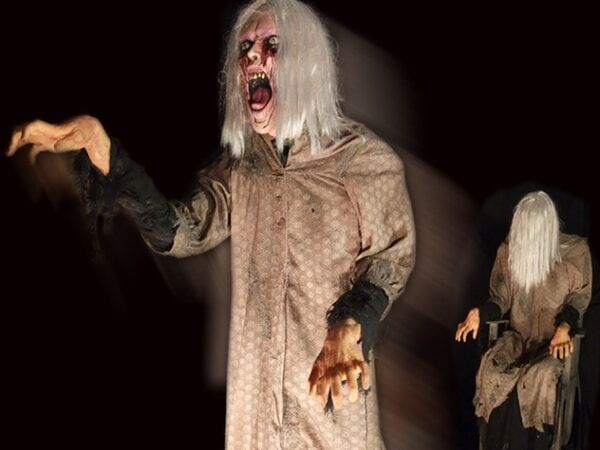 What could be better than a creepy looking psycho lady/witch sitting on your front porch on Halloween? How about one that moves and throws things at you? We're not talking about that crazy cat lady down the street simply because she is truly off her rocker. No matter where you are, that spells fun in any language. This spooky set of Animated Halloween Props come complete with a character, a chair, all the pneumatics required to make that body move, a programmed controller to make that lifelike prop do its thing and a motion sensor.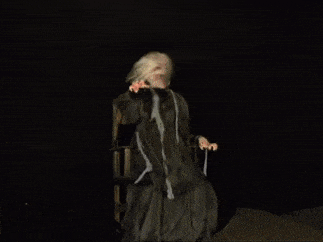 So what actually happens is that this scary chair screamer sits quietly waiting with its head down. When the motion sensor is triggered that someone is nearby, the character's head moves up and down, side to side. It's actually a pretty neat trick even after you know how it works – because it looks so real.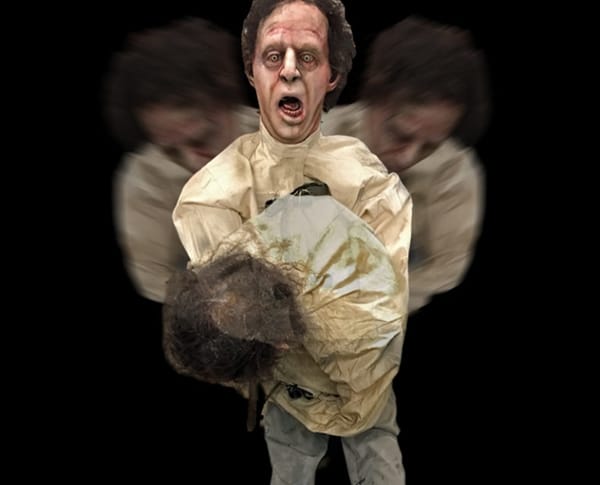 However, the best part follows when one arm suddenly lifts up and throws a pair of scissors about 7-feet while it keeps screaming. Sure, you can set the distance to less than that and there are additional optional add-ons you can purchase separately in case this isn't quite frightening enough.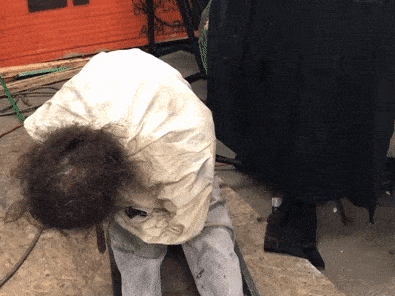 You could most definitely push your street cred up a few notches with these truly ugly, creepy and loud Animated Halloween Props. You may even find that your neighbors are trying to push you away from that neighborhood as well. It's one of those situations that can go either way. All you have to do is… just say Boo!