This post may contain affiliate links (what is this?)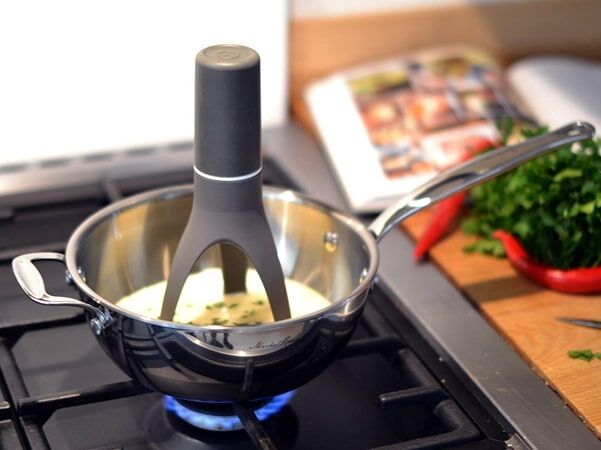 Looking to save some time while working in the kitchen? If so, look no further than the Unique Automatic Pan Stirrer from Uutensil. This tool will take care of all your stirring needs in the kitchen with just the push of a button. This automatic pan stirrer is perfect for stirring all types of soups, gravy, porridges, sauces and multiple kinds of mixtures, all without any supervision or assistance.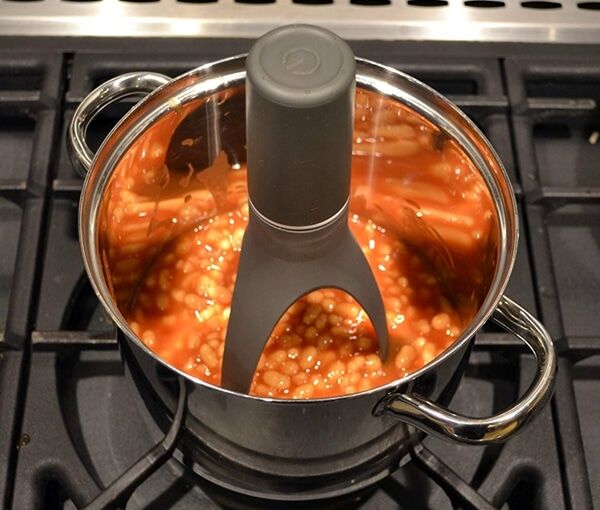 Coming to the design of this automatic pot-stirrer, it features a modular and cordless design and comes with three rotating legs which can be removed. These legs are made using high-quality nylon, making them heat resistant as well as dishwasher safe. This means that you can use it to stir any hot mixtures without any worries of burning them. The automatic pan stirrer further comes with a high speed powerful electric motor, which is powered by four AA batteries. It is also highly versatile and comes with three-speed options, allowing you to choose the desired speed.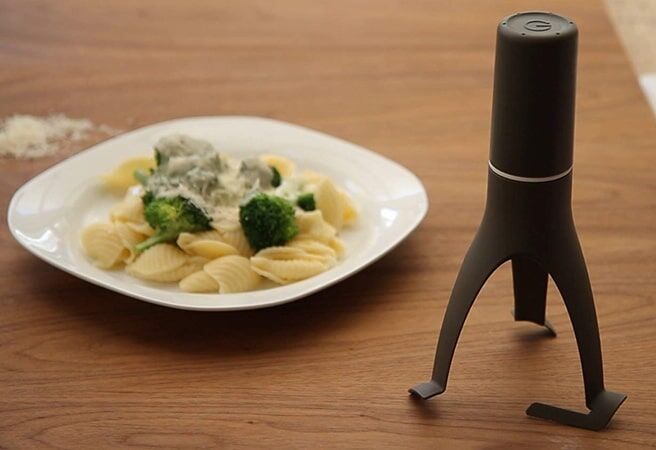 The Uutensil Stirr weighs in at just 5.1 ounces making it relatively lightweight and easy to store and handle. All these added features combine to make this gadget a very capable and reliable kitchen appliance and make it a must-have for those looking to save time and effort while working in the kitchen.