This post may contain affiliate links (what is this?)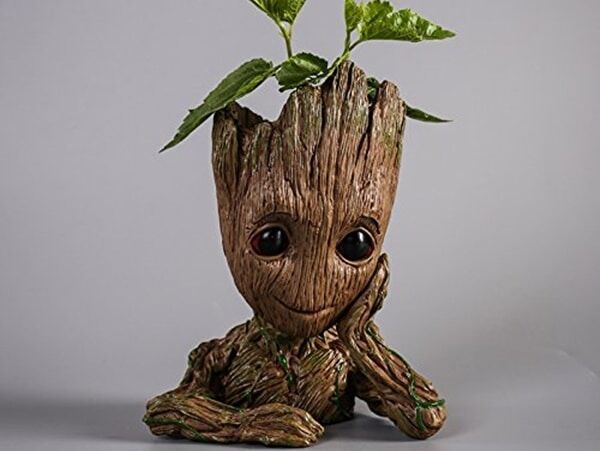 The Baby Groot Flower Pot just as the name suggests is a flowerpot which has been built in the form of the cute baby Groot. If you have watched Guardians of the Galaxy: Volume 2, there is no denying the fact that humanoid tree creature from outer-space may have caught your attention. There are a lot of Marvel merchandise out there which you can keep for yourselves, and one such thing is this cute flower pot. Groot is known for growing plants on its body, and this makes it a perfect place to plant and grow your favorite plants be it succulents, tiny plants or cacti. Since baby Groot comes with a hollowed-out head, you can also use it as an organizer to store your stationeries, cards, keys, and other knick-knacks.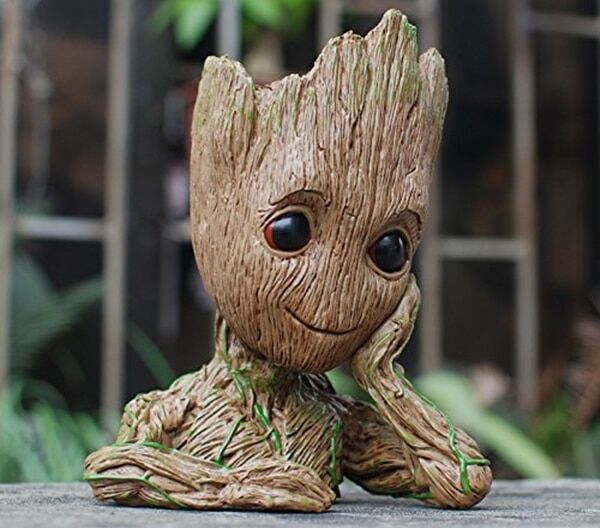 Coming to its size Baby Groot Flower Pot stands at seven inches tall, and this makes it a perfect little companion for your office desks, patio, and your car and so on. Its compact size makes it very versatile, and as such, you can adorn it in an extensive range of environments without worrying about space.
Another great thing about this flowerpot is that it makes for a very excellent gifting item, be it for your loved ones, colleagues or friends. Therefore, whether you are looking to impress a fellow Marvel fan or just looking for a casual gifting item, the Baby Groot Flower Pot makes for a great choice.