This post may contain affiliate links (what is this?)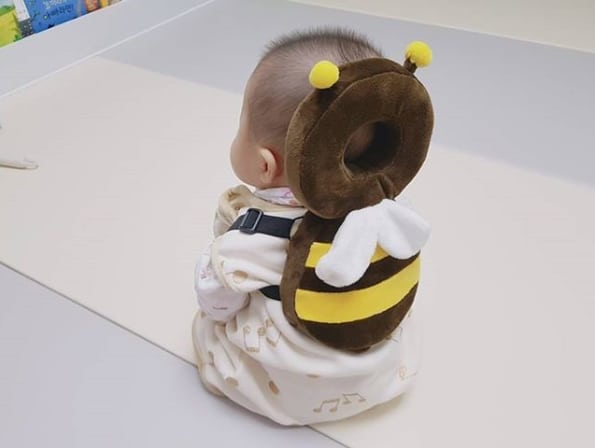 Babies are curious little explorers, and they tend to easily wander off from one part of the house to another. As a parent or a caregiver, the thought of the baby wandering around without any supervision may be a cause for concern. It is also no secret that toddlers and babies tend to fall back on their heads frequently while trying to sit up, learning to walk or during playtime. Hence, it is necessary to protect the heads of the little ones to ensure that they remain safe, free from injuries, and healthy at all times.
As such, to help protect a toddler's head from injuries which may result from a fall, a tumble or other activities, a baby head protector is a must. One such unique and effective product is the Bee Shaped Baby Head Protector. Just as its name suggests, it comes in the shape of a bee and is made using cotton and a blend of soft fabrics, making it entirely safe for the babies.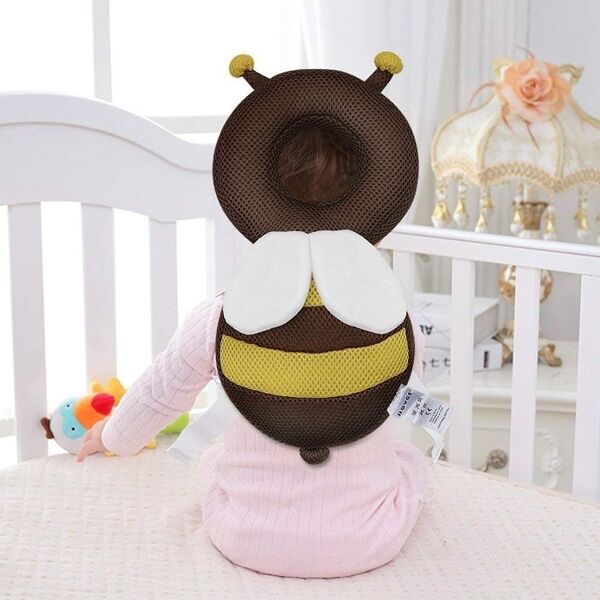 The Bee Shaped Baby Head Protector comes in the form of an easy to carry backpack and comes with a circular baby head protector. This is designed to protect both the head as well as the shoulders of a baby during a fall or impact, significantly minimizing damage. The baby head protection pad is also relatively light at 130 grams, and the straps that come with it are highly adjustable, allowing for a snug and comfortable fit. As such, with this cute bee backpack around your baby, you can rest assured knowing that your precious baby is protected at all times.