This post may contain affiliate links (what is this?)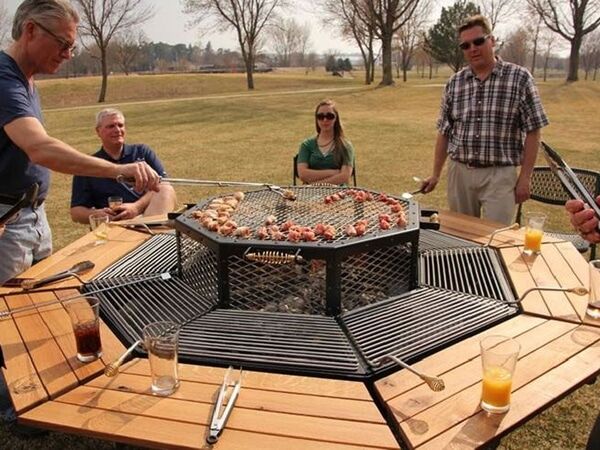 What's the best part of a barbecue? Yes, it's the hotdogs and hamburgers, but it's also hanging out with your friends and family. This barbecue picnic table joins people together by bringing them closer while they cook their meat! The JAG Grill has eight separate seats all located around a central grill. Each seat has its own access to the grill, so you can cook your kabob just the way you like it (unless you like it rare cause that's just nasty).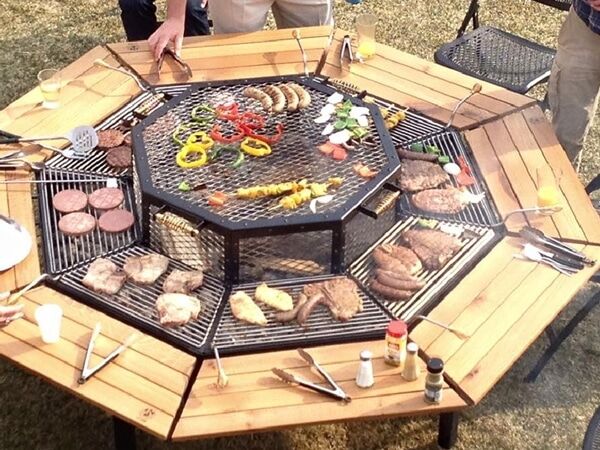 The JAG Grill has thought of everything. If you have more than eight guests coming to grill, you can simply remove the table surfaces. Then, the barbecue picnic tables transforms into a central grill for cooking up the goods. The grill and table surfaces are also removable so that you can easily clean when ready.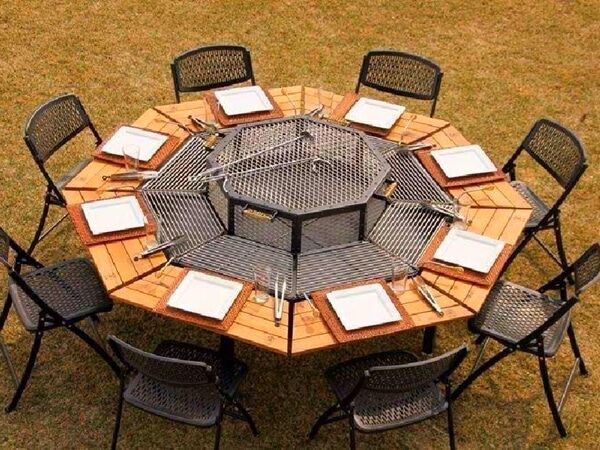 You want to know what else is brilliant? The JAG Grill dome also acts as a fire pit for burning logs. After the barbecue party is over, it's time to tell ghost stories and roast marshmallows once the sun sets. It's multifunctional whether you're looking for a picnic table, a fire pit, or a master-grilling machine.