This post may contain affiliate links (what is this?)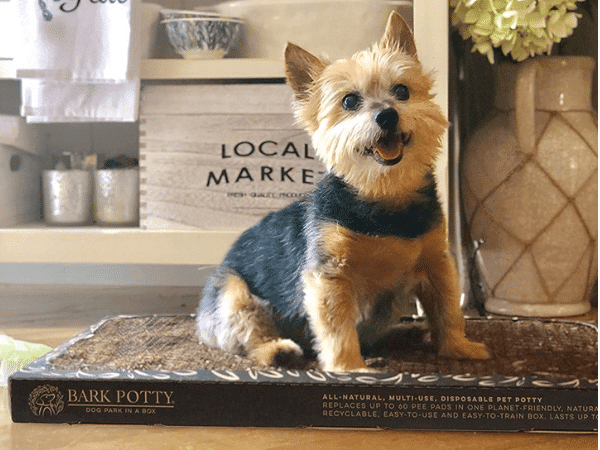 Bark Potty is like a dog park in a box. If you have a dog, then you know he probably loves going to the dog park. What if you could bring the dog park to him? Bark Potty lets you simulate a real dog park right in your home. It's made from actual bark and has a natural smell like grass, so it makes your dog want to go "potty." It also has proprietary bark that naturally neutralizes odors. No more doggy smells!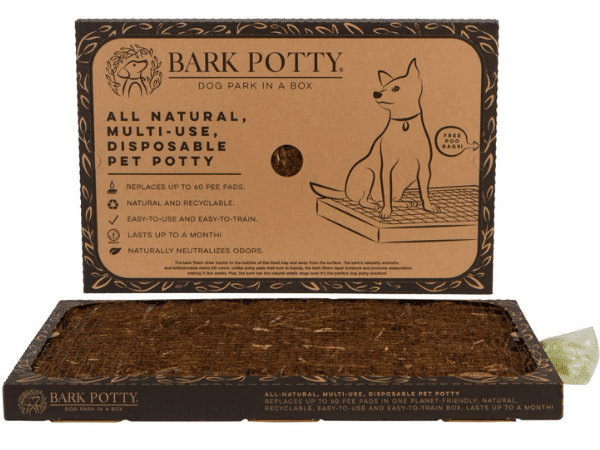 Do you normally use those pee pads at home for your dog? Bark Potty replaces up to 60 pee pads, so it's a much more economical product. The bark is full of natural, safe bacteria that actually breaks down odors and leaves your dog's potty area odor-free. You can use it both inside or outside, whatever your dog likes best! It's great for people who live in a big city and can't always get their dog to the park.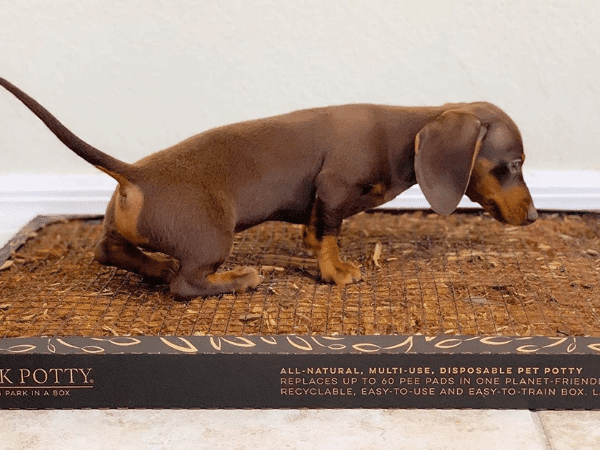 If your dog is picky about where he poops, he's going to love Bark Potty. Unlike grass that ends up dying when it's stored, the bark with Bark Potty is shelf-stable and long-lasting. Its unique design prevents leaks, holds the litter in place to prevent kick-ups, and naturally neutralizes stinky pet odors. Your dog is going to enjoy the "go" again.