This post may contain affiliate links (what is this?)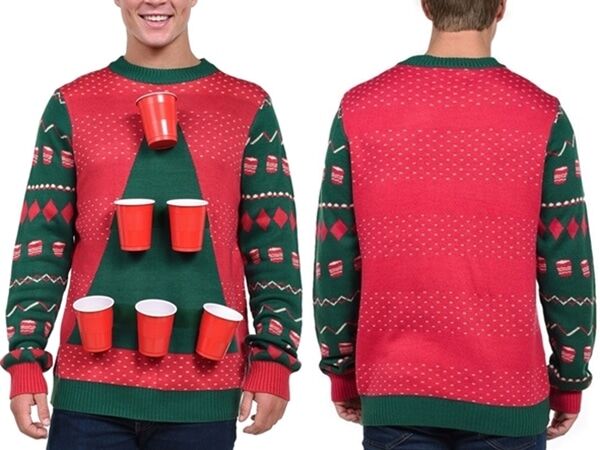 There is such a thing as a useful and entertaining ugly Christmas sweater. As far as we can tell, this one happens to qualify as being just that. It is actually a Beer Pong Sweater. If you've heard of beer pong, then you'll know sort of what we are talking about. Beer pong is a popular drinking game and what better time of the year to hone your drinking skills than at Christmas? It's a great way to show off your sporting attitude in front of family and assorted other holiday guests.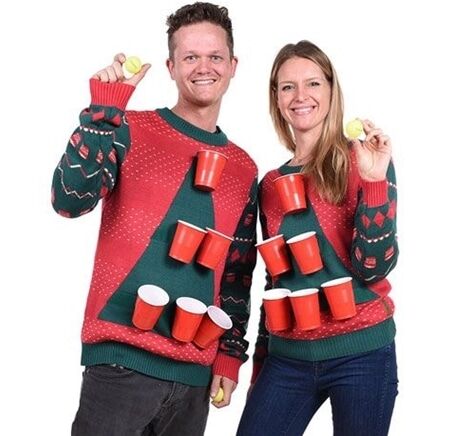 This Beer Pong Ugly Christmas Sweater is 100-percent acrylic which means it will withstand stains and will wash up really nice. That's important when playing a hardcore game of beer pong. What puts this sweater over the top is that it comes complete with a total of six removable beer pong cups. There are also a total of six beer pong balls as part of the packaging. So, this means that any time you feel the urge to break out into a game you've got all the equipment.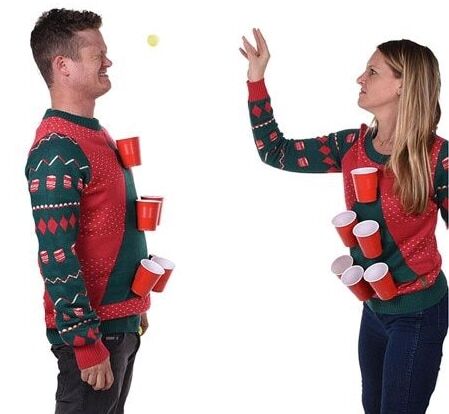 We mentioned that this beer pong sweater is made of acrylic but we didn't tell you much about cleaning instructions. It happens to be machine washable and is knit with a double-pane construction. What that really means is that you'll be able to pull it out in time for Christmas beer pong games for the next several Christmases. That is, of course, provided you don't have bad elves that snoop in clothes closets and damage special clothing items just because they can!