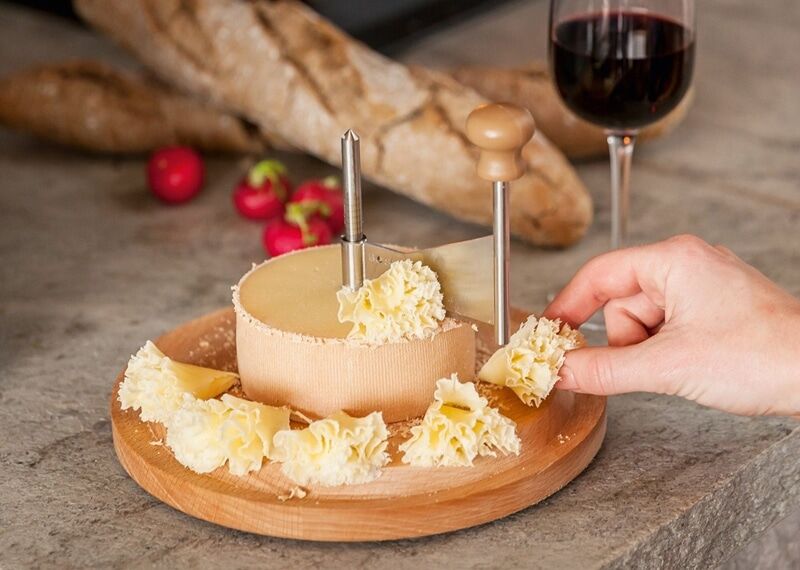 You don't have to be a Gordon Ramsay to stock your kitchen with the best kitchen gadgets. Even if we are not renowned chefs, we need to use the kitchen at least once in a while. But it can be frustrating when you have to keep looking for a bottle opener or a piece of cutlery.
If your kitchen is packed with all the essential appliances, it is not only convenient but saves you a lot of time. Whether you are passionate about cooking or an occasional sandwich maker, when you have the right tools, it makes the process so much easier and fun. And let's be honest, it cool to show it off to our friends and family.
But apart from the frivolity of showing off your kitchen gadgets, consider how important these seemingly small gadgets can be.
They increase our efficiency – The best kitchen gadgets assists in the process of efficiently preparing, cooking, and serving.
It saves us a lot of time – Using the gadgets, the work is completed in almost half the time.
They are so convenient – Now you don't have to be a slave in the kitchen anymore. Use the gadgets to simplify your time in the kitchen.
Improves safety – Yes, we hardly spend time thinking about it but using these gadgets is so much safer.
When we talk about kitchen essentials, most people assume that it is the dishwasher, a food processor or the refrigerator. Of course, they are an absolute necessity. But what about the small gadgets and appliances? You can't possibly open a bottle without the opener or cut a vegetable without a knife. These are small examples of how crucial the most modest of tools can be.
So, whether you are moving into a new home, getting your first apartment after college or you want to add that extra coolness factor to your kitchen, these are some of the best kitchen gadgets you must have.
16
Flippin' Fantastic Pancake Flipper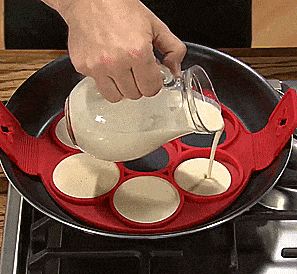 Everybody loves pancakes. What about 7 pancakes at once? This "As Seen on TV" pancake flipper helps make breakfast so much easier. Simply pour your pancake batter into each of the 7 sections of the pancake flipper. Let your pancakes cook like normal, and then flip the pancakes over when they're ready. Saturday morning breakfast around the table just got 100% tastier. Simply add syrup and blueberries for a perfect pancake breakfast.
15
Crepe and Tortilla Maker
Crepes can be tricky to make. You want it to be crisp and light. On the other hand, tortilla needs the right consistency in the batter and fluff. You need the right mix of batter as well as the pan. Add a crepe and tortilla maker to your kitchen! With a non-stick surface, effortlessly whip up tortillas, crepes, pancakes and even omelets. The appliance is easy to clean and a time saver and one of the must have kitchen tools!
14
Automatic Pan Stirrer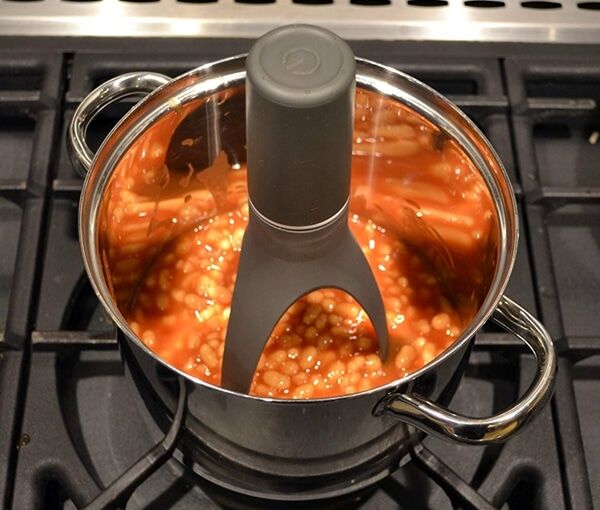 This clever tool is perfect for when you are cooking a dish that needs to be stirred continuously. You simply set the timer and put the stirrer in the cooking pan or pot. Typically made of metal and polypropylene, it runs on batteries which are rechargeable. They have multiple speed settings which can be adjusted to your preference. The automatic pan stirrer is one of the best kitchen gadgets on the list.
13
Grape Leaves Roller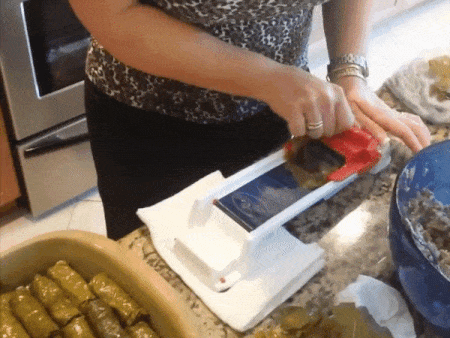 Rolling your sushi or other snack is easy with this grape leaves roller. All you have to load up the leaves in the roller's slot and move the slider down. Perfectly rolled and stuffed snacks for you and the family. Made of plastic, this leaf roller has a straightforward design. But it rolls out great looking food in the kitchen. It is non-toxic, has no odor, and is durable.
12
Cheese Curler
This is definitely one of the must have kitchen tools. It scraps off very thin layers of cheese for that professional-looking cheese curl. Serve up your dishes with a touch of finesse. Who says homemade food can't look fancy? You can also use it to curl chocolates. The cheese curler comes with a curling knife, steel knife and a round wood board to mount the cheese or chocolate.
11
Butter Spreader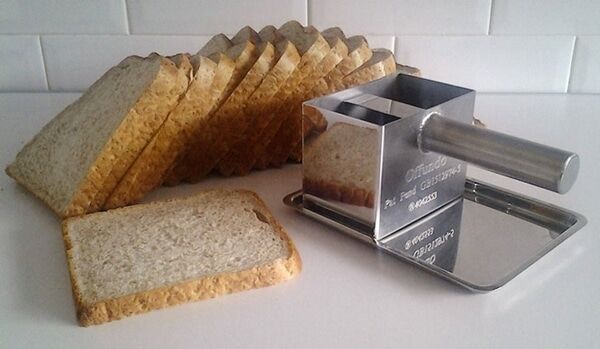 Love to spread butter on your bread but always pressed for time? Add this butter spreader to your arsenal, and you will have a thoroughly buttered toast in a jiffy. This ingenious tool is made of stainless steel, so it is hygienic and durable. To use it, fill the hopper with butter or your favorite spread. Hold the butter spreader on top of the bread and press down on the plunger to coat the bread evenly.
10
Magisso Cake Server
Baked or bought a beautiful cake only to ruin its appealing appearance with an ugly cut? Don't let it happen again. This Magisso cake server is the perfect tool to cut even, beautiful pieces of cake and dessert. To use it, run the tool gently into the cake. Clamp the handle and pull out the cake slice and impress your guests with your cake cutting skills.
9
Satisfying Whisk Wiper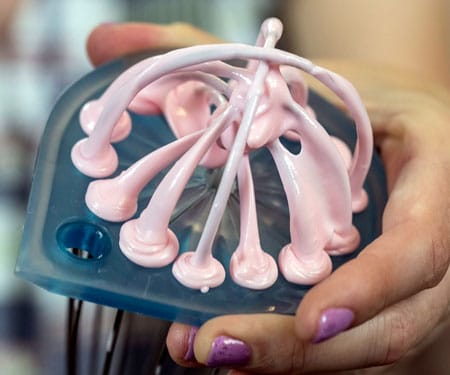 Whisking a batter or eggs is satisfying in itself. But all that batter sticking to the whisk is not fun. And cleaning it is the worst. Get this whisk wiper and watch it satisfying wipe your whisk. You can wipe a whisk that is 11 inches or smaller. It comes in different colors which add to the fun. Just don't expose it to the heat or toss it in the dishwasher.
8
2-in-1 Spatula and Tongs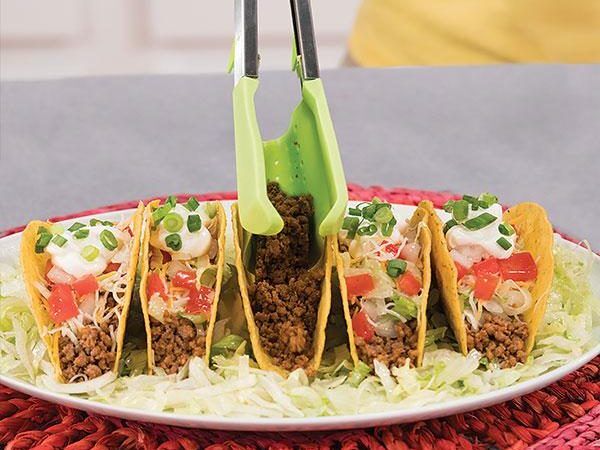 A multipurpose tool is loved everywhere and more so in the kitchen. This tool allows you to flip the food as well as grab it. You can also use it to fill stuffing and serve with it. Made of non-stick material, it has heat resistant properties as well. The cradle is made of silicone while the frame is made of stainless steel and is one of the best kitchen gadgets we reviewed.
7
60 Second Salad Maker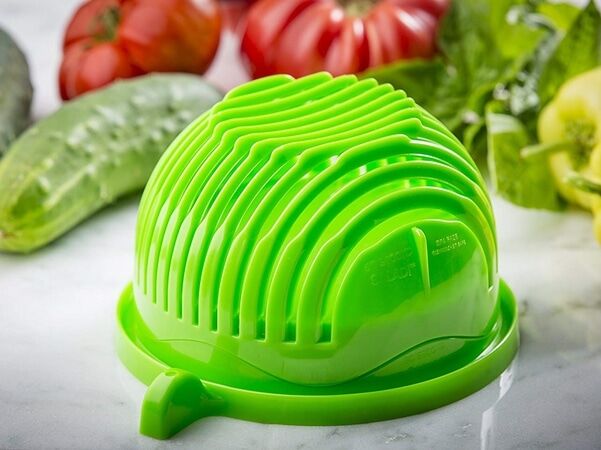 Who doesn't love to have a healthy salad? This salad maker is one of the kitchen essentials. This ingenious tool allows you to make your salad under 60 seconds or less. Wash your choice of vegetables and strain the water. You can use the salad maker as a strainer as well. Place the salad maker on the counter and slice through the slots in the tool.
6
Pineapple Eye Remover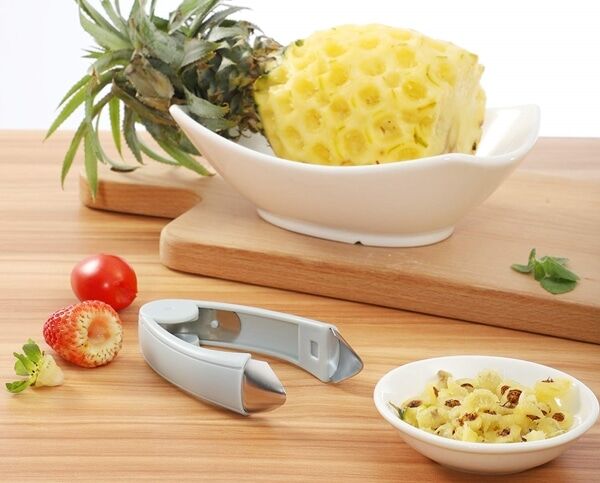 Everyone loves pineapples, but not the eyes. With this handy tool, you can effortlessly remove the eyes and relish it or serve it like a pro. They are usually made of stainless steel for convenience and durability. Using the tool is straightforward. After you remove the fruit's skin, drill the eye remover into the fruit, turn it a few times, and pull out the eye. Definitely one of the must have kitchen tools.
5
Banana Slicer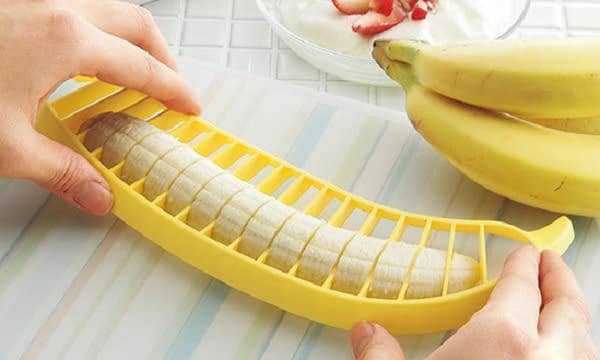 This fun tool is made for slicing the banana into equal parts. Shaped like a banana with slots built into it, it the tool that will bring much joy to your kids as well as you. Made of plastic, it is easy to clean and effortless to use. Rinse it with clean water, peel a banana, align it together, and press down.
4
Sponge Gloves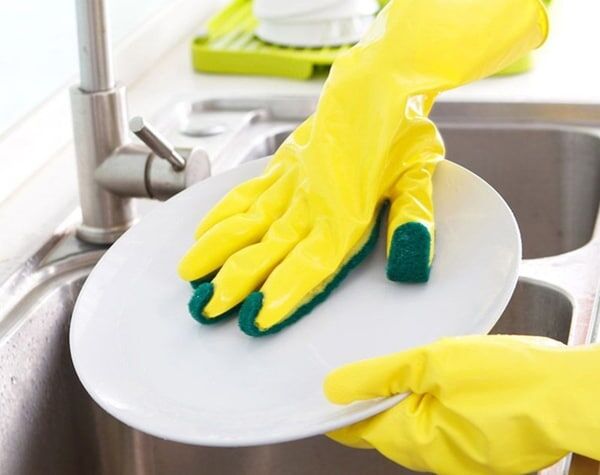 This latex glove with a scrubber on the side of the palm is both practical and fun to use. You don't have to get your hands wet anymore while cleaning the dishes or doing a cleaning activity. You can also use the gloves for cleaning counters, furniture, bathroom tiles, or even cars. The gloves are waterproof and can be used in hot water as well. It is reusable, which is makes it one of the kitchen essentials.
3
Glass Cup Brush Cleaner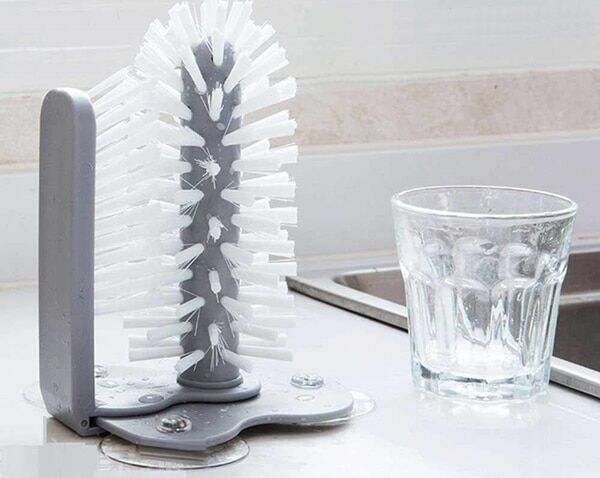 Yeah, we've all been there. Struggling in vain to reach the bottom of the glass. No matter how dainty your hands are, it is simply not possible. A glass cup brush cleaner is the best remedy for this. Notable features you will appreciate in these brushes are:
Flexible and durable materials.
Double-sided with two or more brushes.
Versatile and can be used anywhere.
Suction cups at the bottom.
Easy to use and clean.
2
Safecut Knife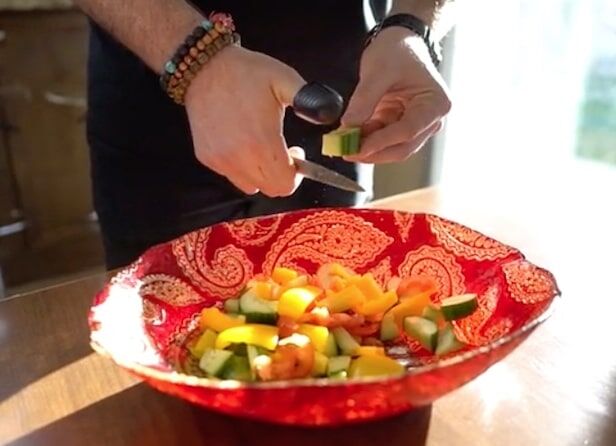 Kitchen knives are one of the sharpest objects at home. This does not inspire some of us to start our culinary journeys anytime soon. However, this safecut knife is foolproof. It comes with a thumb protector. Even the clumsiest of us can start chopping and slicing the veggies with confidence. And of course, even if you're not awkward, an extra safety measure is always appreciated.
1
Nutella Jar Scraping Spoon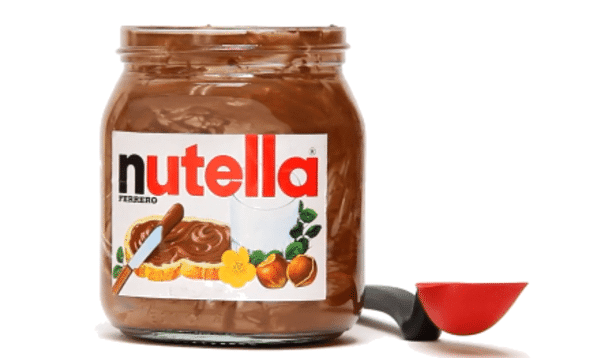 Are you frustrated at trying to reach the bottom of the jar for your favorite spread, jam or butter? Well, this scrapping spoon is here for your rescue. Its flexible side and squeegee tip is the perfect combination to scrape even the tiniest bit left at the bottom or the side of jars. The spoon comes in a wide variety of colors so you can pick one to suit your kitchen's décor.