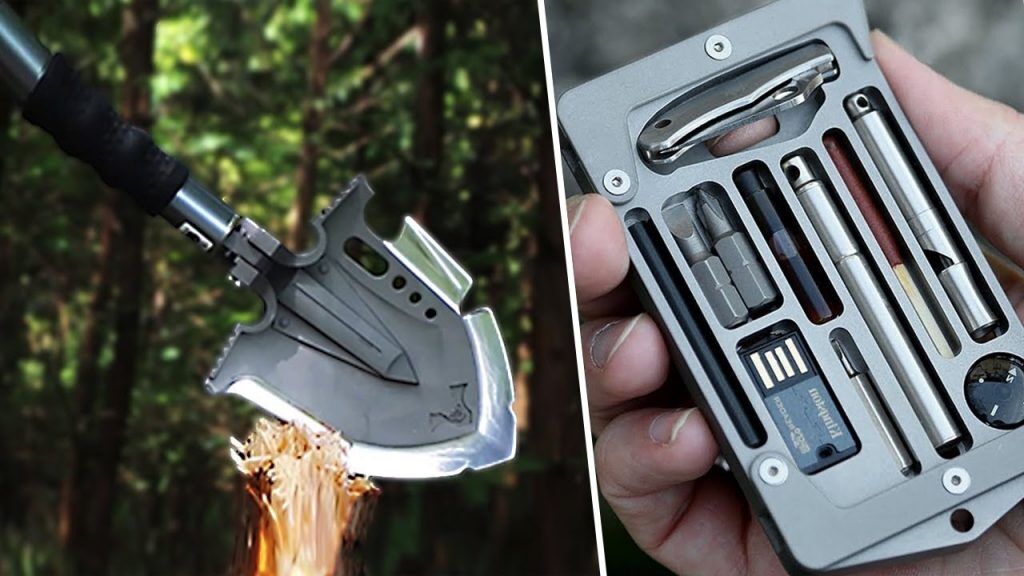 Surviving in the wild is by no means easy. You have to use your survival instincts, but you also need to be prepared with the best survival tools. When an emergency strikes, it is essential that you have the right equipment ready to use. It doesn't matter where you are, or what the season is. Danger can strike at any time, and all outdoor experts understand the importance of carrying an emergency kit with them. If you find yourself lost in the middle of nowhere or if you happen to seriously injure yourself, then the right kit can be the difference between getting to safety or having to spend a scary cold night alone. Whether it is camping tools, outdoor equipment, or hunting gear, the right set of equipment can make all the difference when you are in the outdoors.
There are many types of survival tools that you will need to carry with you. Some of them will involve making it easier to find and cook food, whereas others will be small tools that have a range of purposes. Overall, the best survival tools fulfill a number of purposes, and it is highly compact. You will notice that on our list, the majority of our items can do a number of things very effectively.
In extreme cases, the right gear can even be the difference between life and death. Certain items can alert others to your presence, and other items can give you life-saving aid before help can arrive. In this article, we will go through several types of survival tools that every outdoors enthusiast must have with them.
10
Water Purifying Straw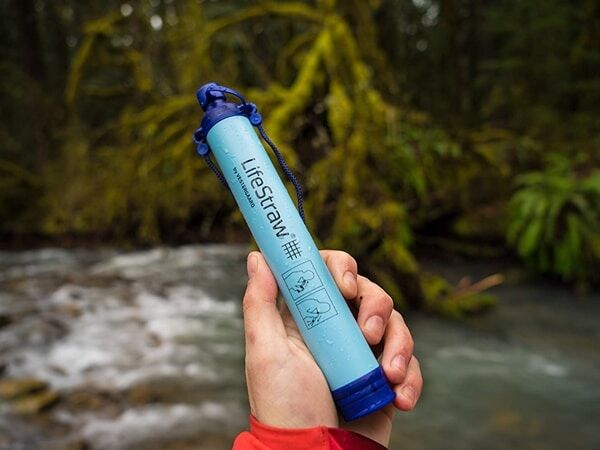 Water is essential for life, and it is a basic need. In the wild, you may not always have easy access to clean water. This nifty straw will turn all sources of water into something that is drinkable. You can, therefore, drink directly from a stream and be assured that 99% of the bacteria have been completely removed.
9
Hexflex Snowflake Multi-Tool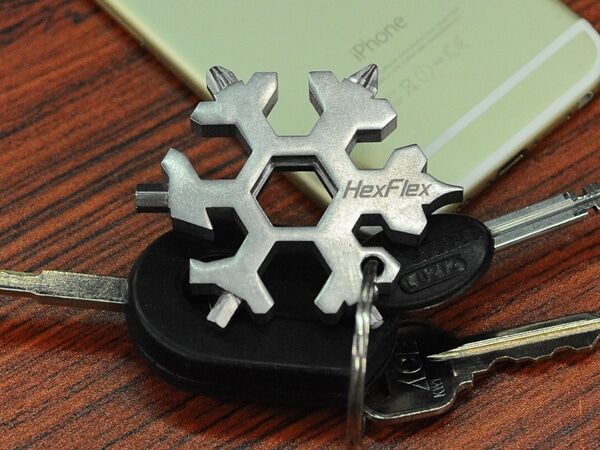 When you are in the wild, space is of utmost importance. This handy multi-tool allows you to tighten bindings, open bottles, cut boxes, and much more. The 15 in one tool has a separate point on the star for a different purpose. By packing this small snowflake into your gear, you get the benefit of multiple essential purposes. In just 2 inches, you have access to a device that can be used for many indoor/outdoor purposes.
8
Pull Start Fire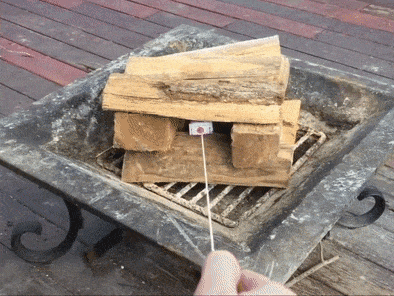 Starting a fire isn't always easy. But, with the pull start fire, you can make one anywhere with ease. This can allow you to cook food or to seek help in an emergency situation. If you've forgotten your lighter and matches, then the pull start fire comes in handy. It works in all conditions, and it is extremely windproof. Starting a fire can sometimes be essential in an emergency, and this is a device that you can rely on in your survival kit.
7
Multi-Purpose Folding Shovel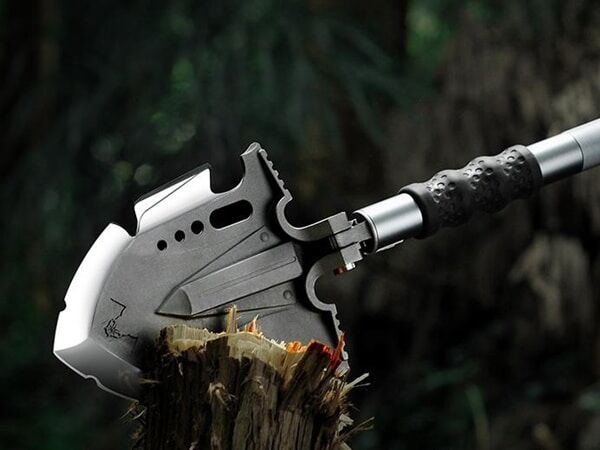 This next item is a mini shovel that packs a real punch. It may look like a small shovel, but it is actually 23 tools in one. It is easily foldable and has five handles ready for different purposes. The quick locking mechanism means that you can get it out with ease. The carbon steel makes it virtually unbreakable and superstrong. This isn't your average shovel. This is a super shovel that may just save your life.
6
Pocket Shot Arrow Slingshot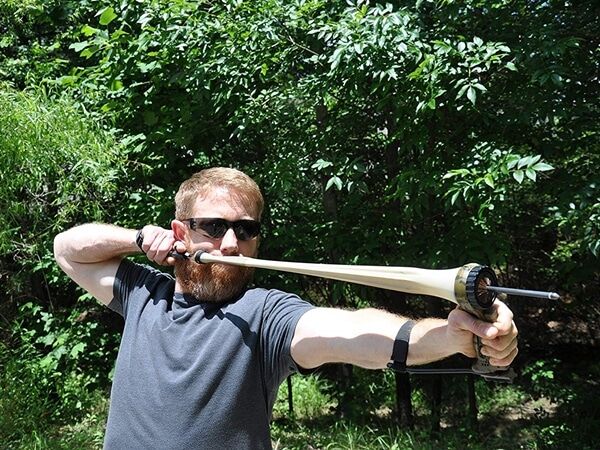 If you need accurate hunting gear, then this precise slingshot is exactly that. The slingshot is fast, fluid, and effective. It is suitable for both hunting and fishing since it is capable of real damage. It's also highly portable, which makes it easy to store in your camping tools. Overall, this is one of the most innovative and effective slingshots that you can buy.
5
Mini Flash Torch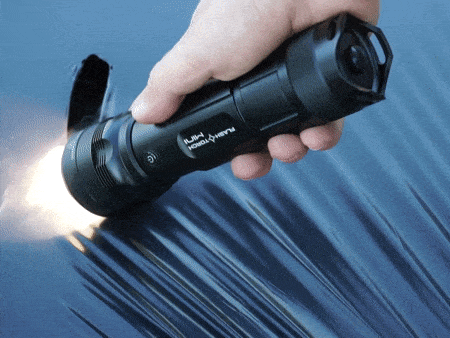 Being able to have a light source in the night can be essential for survival. This mini flashlight can perform a variety of functions such as cooking and starting a fire. The highly luminous display means you can enjoy perfect visibility in even the worst conditions. The rechargeable battery allows you to use the highest brightness for a total of 30 minutes, which is plenty of time.
4
Thermal Viewer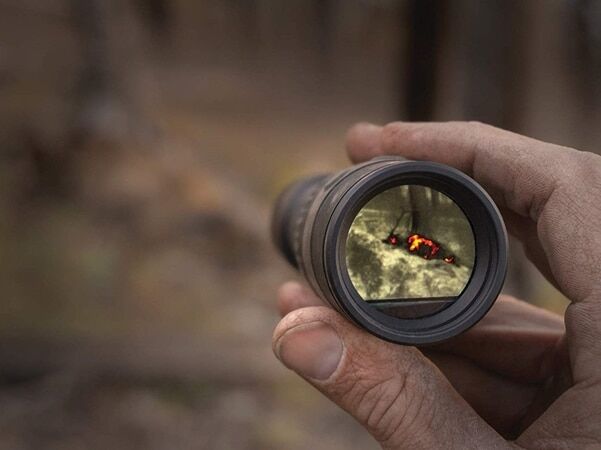 A good thermal viewer is an essential item for your hunting gear. If you are in poor conditions, or in the night, you can rely on this viewer to accurately track down your prey. It is incredibly lightweight and also super effective at identifying heat signatures. Objects can be detected from 750 yards away and identified once they reach within 150 yards. The 6x zoom also means it is incredibly easy to start identifying your targets from a long-range.
3
Pocket Shot Slingshot
This pocket shot slingshot is incredibly compact, and it provides an effective way to hunt down your prey. The unique circular design makes it incredibly accurate. It is highly portable and will fit in your pocket. In essence, it is a combination of a slingshot, bow, and fishing pole all in one.
2
Portable Backpack Toilet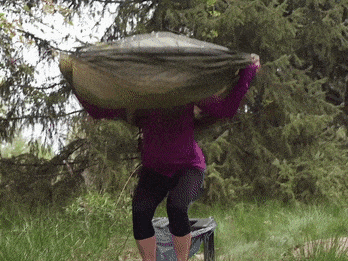 When nature calls, you simply can't say no. Instead of taking your chances in the wilderness, you can do your business in a portable backpack toilet. This easy to use toilet chair is highly portable, and it can be used pretty much anywhere. It gives you some much-needed privacy whilst also providing protection from the outside elements. You can remain calm and simply let nature take its course. Cleanup is simple and quick due to the plastic bag which is placed under the toilet.
1
Wearable Sleeping Bag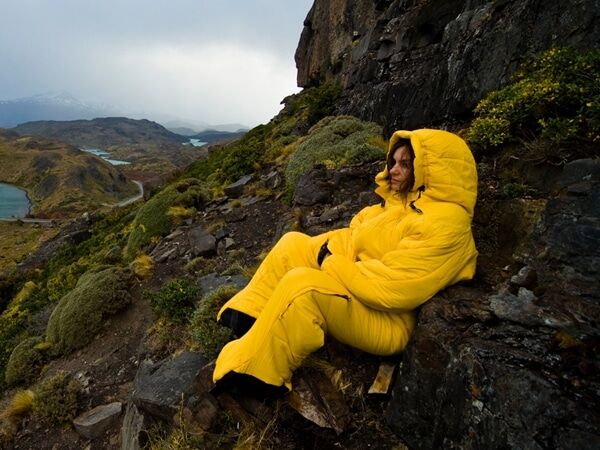 If you want the warmth and comfort of a sleeping bag, but also want free movement of your limbs, then this wearable sleeping bag is the perfect piece of outdoor equipment. You can enjoy those chilly mornings snugly laid up in this bag. The excellent ventilation means that you will never be too hot or too cold while snuggling up in this comfortable bag.