This post may contain affiliate links (what is this?)
So you hop in the shower and have a nice hot one. You're relaxed, feeling freshened up and ready for the rest of the day. Well, until you hop out and step on this Color Changing Bath Mat. That's because wherever you step, your footprints become a disturbing blood-red color. It's going to put a serious crimp on those plans you have for later because well, bleeding feet are not really all that attractive regardless of where you are going. It's just not all that cool. In fact, it could indicate that there is something seriously wrong with your diet or your health plan. But before you rush to check on either, get a load of what this really happens to be.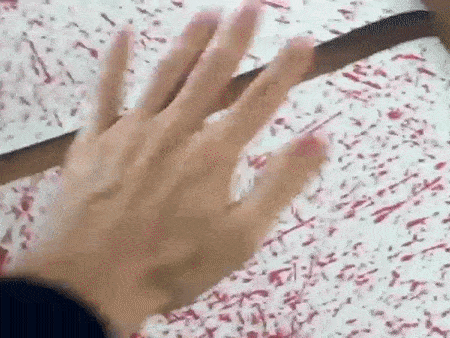 The Color Changing Bath Mat is well, not your ordinary one and that's because water causes it to turn red. Actually, this happens to be the world's only product of its kind. And no wonder, it's one of those gag gifts that'll make anyone reconsider the time they spend in the shower. The best part about this bloody bath mat is that when it dries, it returns to the original color of white. It works almost like invisible ink only the red appears first then disappears after the mat is dry. Okay, maybe it isn't really all that much alike after all.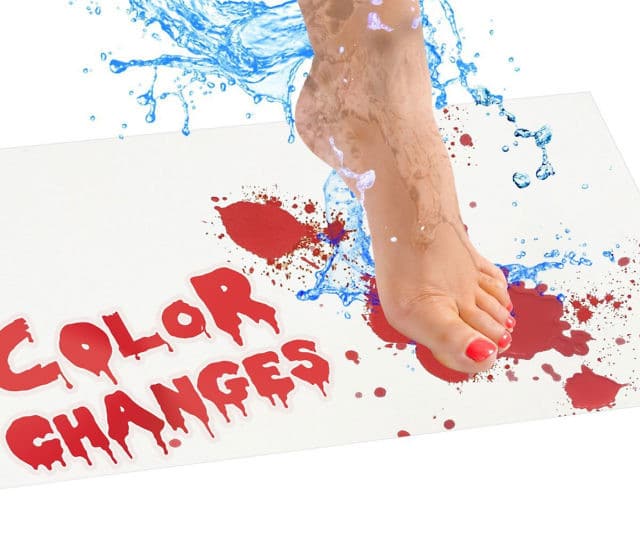 Need something to liven up your Halloween party? We give this product two thumbs up and a bloody footprint for good measure. This Color Changing Bath Mat is going to give your party some much-needed fun!