This post may contain affiliate links (what is this?)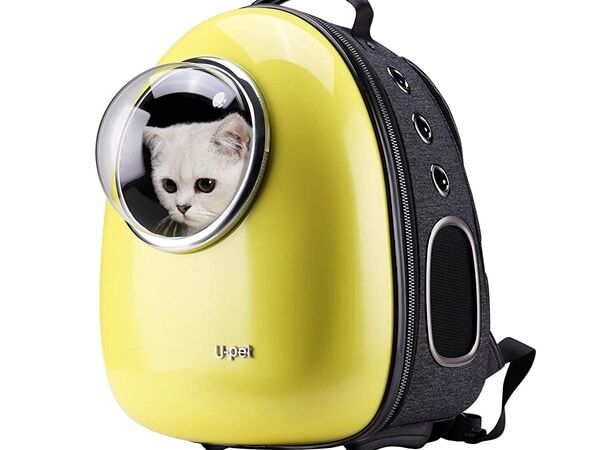 Have you ever thought about enjoying the great outdoors with your cat? Yet, the common pet carrier is bulky and really takes the fun out of your travel or hiking experience? The Bubble Backpack Pet Carrier might be the answer to all your cat travel dreams. Not only looks great, but your furry friend is safe, without being restricted, while watching the world going by.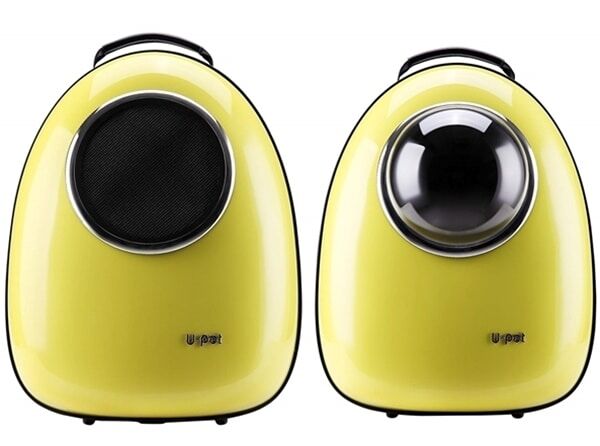 U-Pet created this product with those people in mind, who cannot stay without their beloved pet for long or not at all. And, as a reputable company, they know what is important to animals lovers! Safe, snug and warm; your feline can be your travel companion where ever you go! Even on hot days, it will feel comfortable since this carrier is well ventilated with several holes. On the other hand, if you go on a winter hike, put in a warm blankie and once again, your kitty will feel warm and comfortable, while fresh air still circulates inside.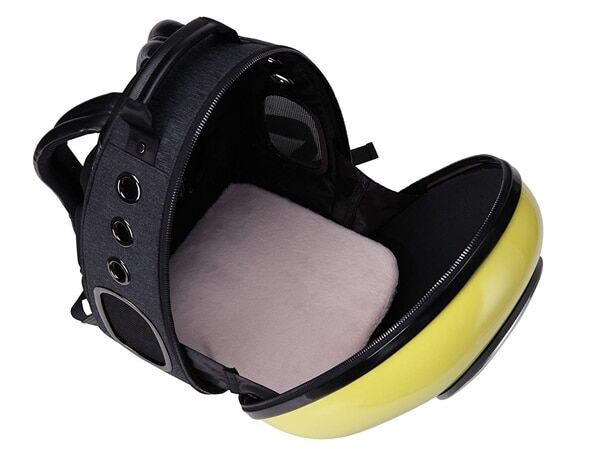 Everybody who ever lived with a cat might have observed they are creatures who love the high life. Here is where the Bubble Backpack Pet Carrier gives a great advantage – your cat is above ground and has the better view without you having to put up with your little darling's paws clawing into your shoulder. And if it is not on your back, you can carry her just as easily in the front. But, hey! You say you don't want an astronaut cat on each and every trip! No problem! You can remove the bubble and replace it with a mesh.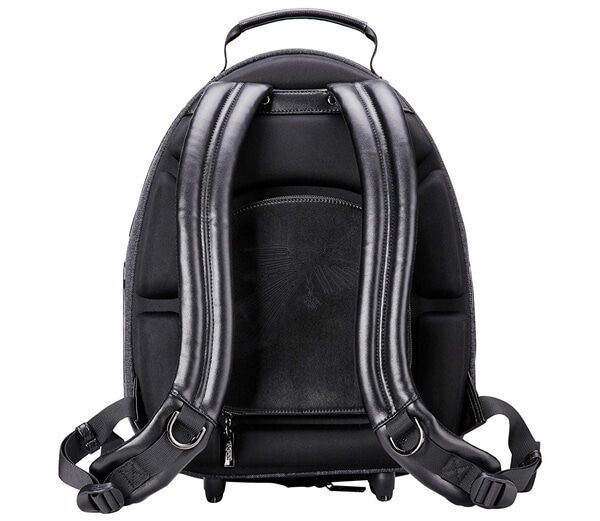 However, not everybody is a cat lover. U-Pet knew that and designed the Bubble Backpack Pet Carrier in a way so that it is suitable for several small pets for up to 10 lbs. Maybe you are someone who loves to travel with a rabbit! A great view for big ears! And of course, every backpack comes with an inbuilt leash, so that even the greatest escape artists are safe and sound at every step of your trip.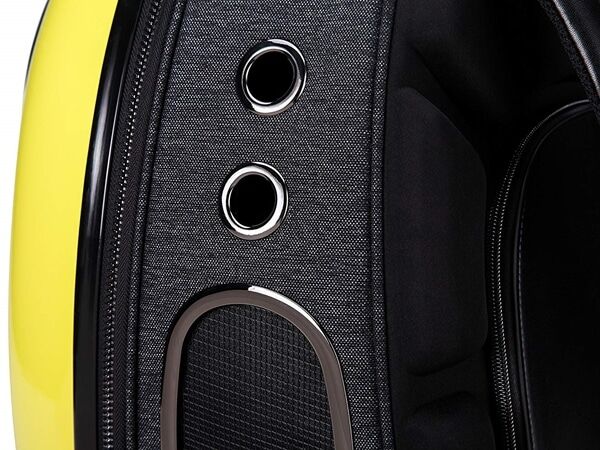 This particular carrier comes in many colors, shapes and sizes. If you think Bubble Backpack Pet Carrier would be an idea for you and your small animal companion, just check out the vast choice of models we offer. Whatever your choice is, be kind to your travel companion and choose something, which is not too small and keeps him comfortable and safe on all the steps ahead.