This post may contain affiliate links (what is this?)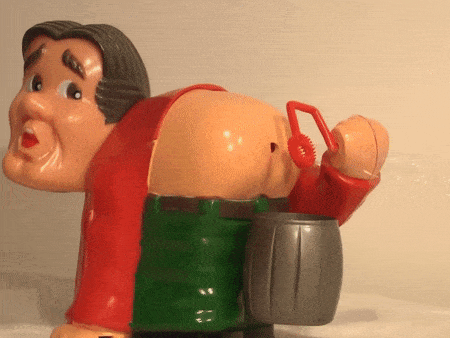 Who doesn't like the sight of a man bent over with bubbles coming out of his butt? If this is one of those gags that makes you laugh and keeps you laughing, then you'll enjoy this. The Bubble Butt Blower Toy is equal parts of hilarity and fun. It also fits into most any décor, provided you have a bar nearby and some alcohol serving stations. What you get in the package is all you need to set everything in motion for a gut-splitting good time with this bubble blowing guy.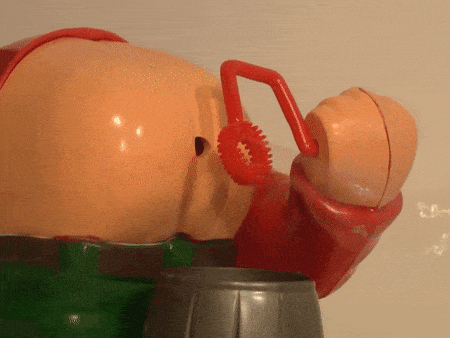 The Bubble Butt Blower Toy comes complete with the 6-inch high bent over guy who not only has his pants down, but he also looks somewhat uncomfortable. There is also a small starter bottle of bubble solution that you fill into a reservoir. The gag gift requires 3 AA batteries (not included) in order to operate. But once you get this guy blowing fart bubbles, it'll be worth the extra expense for the laughs. Just hit the on switch and watch this funny little guy fart bubbles.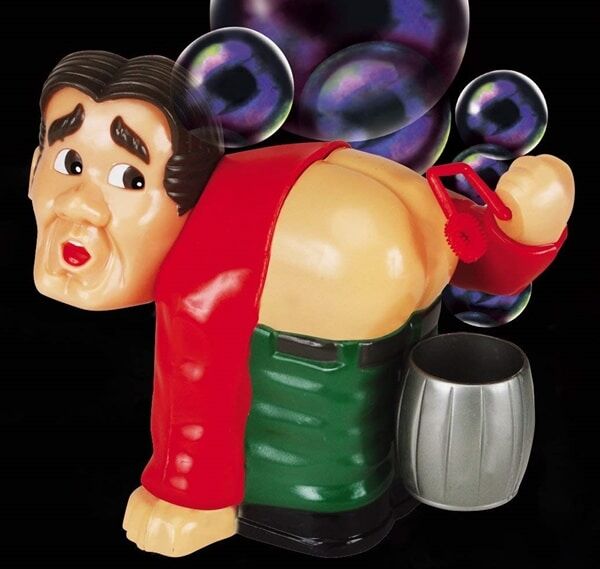 Have a party that's just a bit on the dull side? Well, this funny bubble fart blower will not only liven up the event, it will become a conversation starter. Who would have imagined that farting bubbles could lead to such fun and excitement? The appearance of this goofy looking guy just enhances the entire production. Remember, there is a difference between brain farts and farting bubbles. Now you can do both as fart bubbles are always funny, regardless of the language!