This post may contain affiliate links (what is this?)
Wouldn't it be great if the kitchen floor could basically vacuum itself? Well now it can! The Sweepovac Built-in Kitchen Vacuum makes your sweeping duties a whole lot easier. Simply install the built-in kitchen vacuum in under 30 minutes and sweep any dust, dirt, and pet hair up to the device. Then, tap the right button with your foot or broom and voila! The vacuum automatically sucks up the dirt and debris. Hit the button one more time, and the vacuum turns itself off.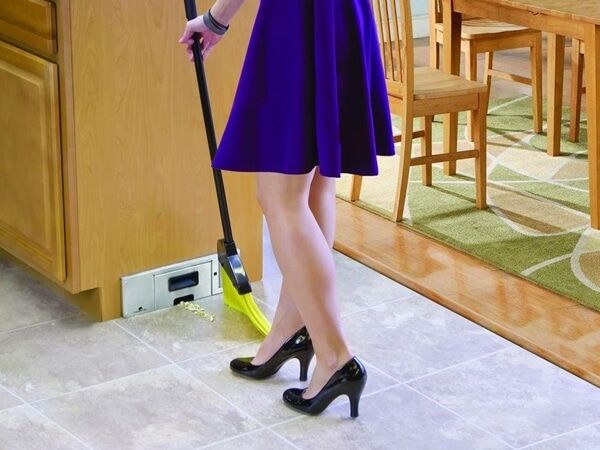 The brilliantly designed wall vacuum allows you to install into the toe kick of your cabinet and keep it out of sight. The sleek design blends right into your kitchen and takes up virtually no space. The spun-bound anti-bacterial bags help fight any bad odors and bacteria. Once the bag is full, simply throw it away and replace with a fresh one. Ready for dimensions? The self-contained cabinet vacuum measures 14 7/8 inches wide by 18 ¼ inches deep and 1/2 inches tall.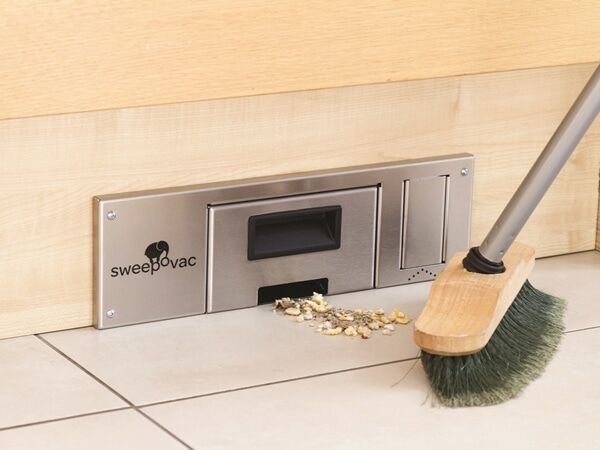 The days of dust pans and breaking your back over cleaning the kitchen floor are over. The Sweepovac Built-in Kitchen Vacuum helps make cleaning so much easier. The design is so clever and simple, you'll start loving your cleaning chores!