This post may contain affiliate links (what is this?)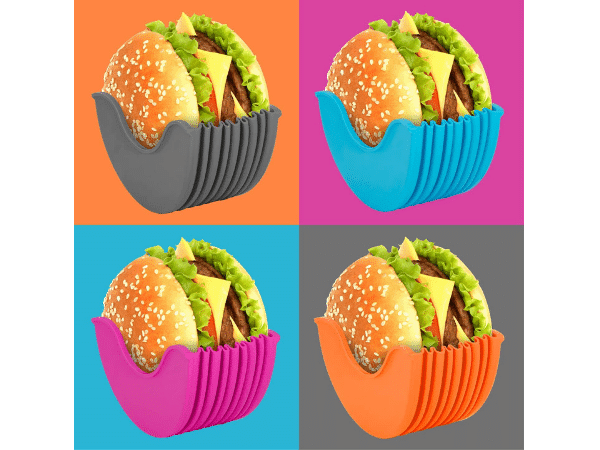 If you're someone who eats with gusto, this hamburger holder is for you. The geniuses at Burger Buddy designed this hamburger holder to keep sauces and juices from dripping on your shirt. It's a simple silicone burger holder that lets you eat your burger on one side and keep it safe and secure on the other. You can even use it on a jam-packed bagel, a sugary doughnut, or a juicy sandwich. If your burger gets messy, just place it in the hamburger holder and keep your clothes clean.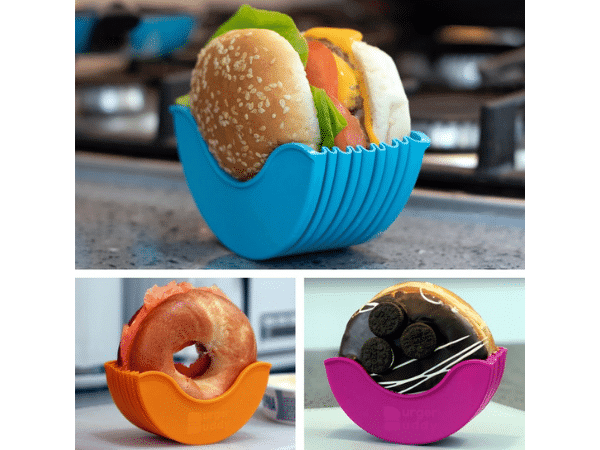 The Burger Buddy is a hygienic, eco-friendly option to keep your burgers intact and off your lap. It gets better. The brilliant design expands, so it will adapt to any thickness of burger. If you have a big daddy burger, just expand the hamburger holder to fit your nom-nom. But, if the burger is skinny, condense the holder to keep your food nice and tight. This unique kitchen gadget also makes a great gift!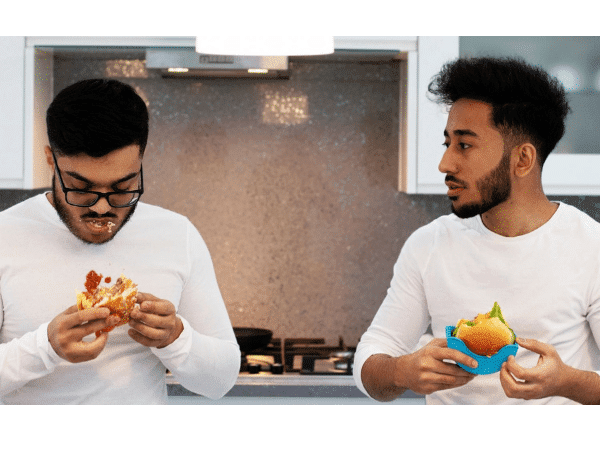 Wondering who invented such a genius thing? Ismail and Mohammed were friends who loved eating burgers. They would head out in the city looking for the ultimate burger. They enjoyed eating burgers but hated the inevitable mess they made. After studying product design and design engineering in school, they decided to invent Burger Buddy as a hygienic and environmentally friendly way to eat burgers without the mess.
Do you have kids who love to make a mess when they eat? The Burger Buddy hamburger holder works great for kids, too. They love it because it comes in fun colors, like majestic pink, sunset orange, and ocean blue. It's also dishwasher safe, so just throw it in the dishwasher when you're ready to clean up.