This post may contain affiliate links (what is this?)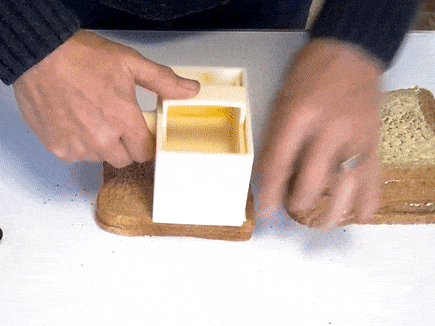 What spreads butter five times faster than a knife? The answer is this unique Butter Spreader. It has a simple design that was actually designed by a sandwich maker. And, seriously, who isn't going to understand the need for a faster, more efficient Bulk Butter Spreader than someone who makes sandwiches for a living? It makes total sense to us and once you see this amazing gadget you'll learn exactly what it means to be able to spread butter faster than using a knife.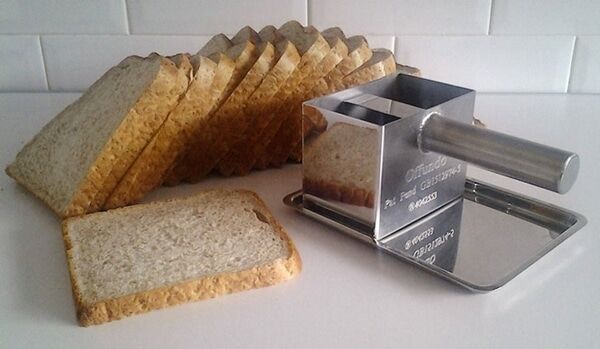 There are two basic parts to this unique butter spreading tool. It has a hopper, which is where the butter or whatever else you are spreading, goes. The other piece of the puzzle is the plunger which is thumb-operated and adds pressure to the product you want to spread. With this pressure, the amount you choose of the butter or spreadable product is pushed out of the base of the hopper and onto your preferred piece of bread. It happens that quickly and is faster than a knife.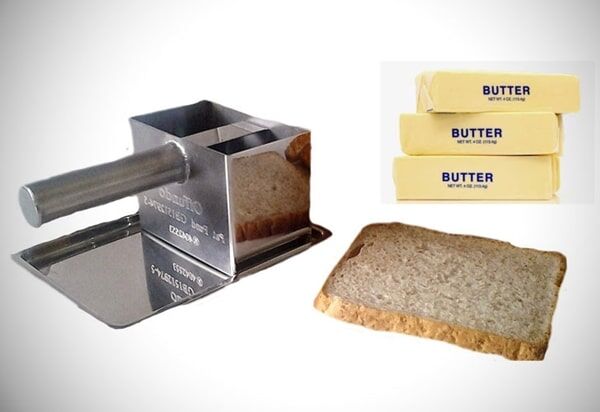 Handcrafted from food grade stainless steel, you know this product is going to be durable. It will make sandwich making a breeze and turn you into an expert on the science behind spreading things across the surface of bread, toast or any other flat edible item. This product will spread butter or jam on an average 20-slice loaf in less than 30-seconds. For high volume lunch counters or restaurants, you can't beat the speed that comes from this incredible butter spreading tool!