This post may contain affiliate links (what is this?)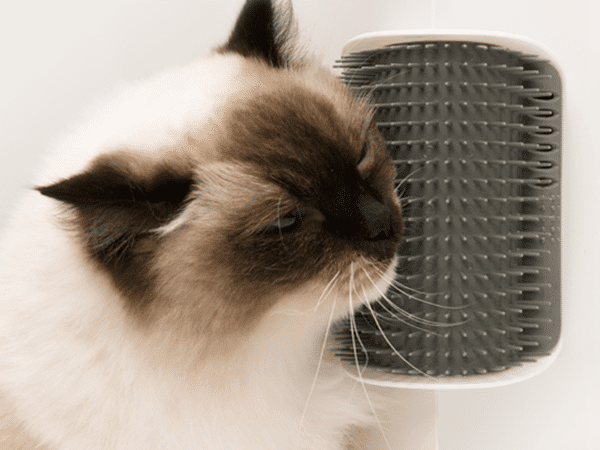 How often do you see your cat banging on a door back-arched high and itching for a gentle rub? Why do you think they can't stay away from your jeans-clad legs? Cats are grooming junkies. They can't live without rubbing their cute faces and backs on every available rough surface or item. That's exactly what the cat self groomer is designed for. It's an innovative self grooming station that gives your feline easily accessible rubbing pleasure every time the urge hits.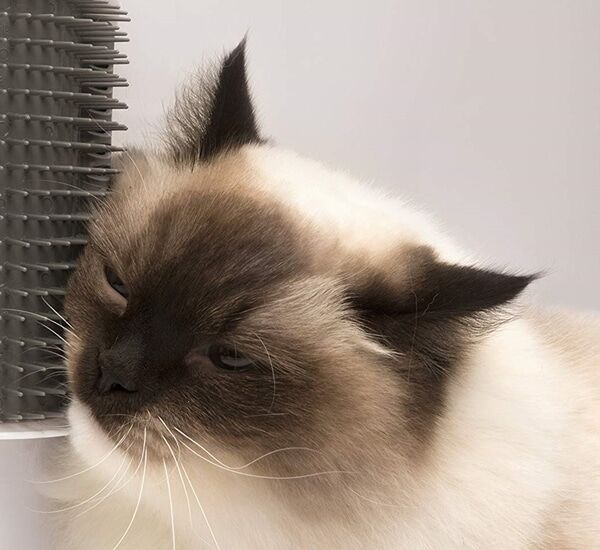 The cat self groomer is made of soft but durable plastic bristles that can easily remove loose or shedding hair while providing a gentle enjoyable rub to your kitty's pleasure. The brush is removable and can be snapped out of the frame for easy clean-up and other maintenance tasks.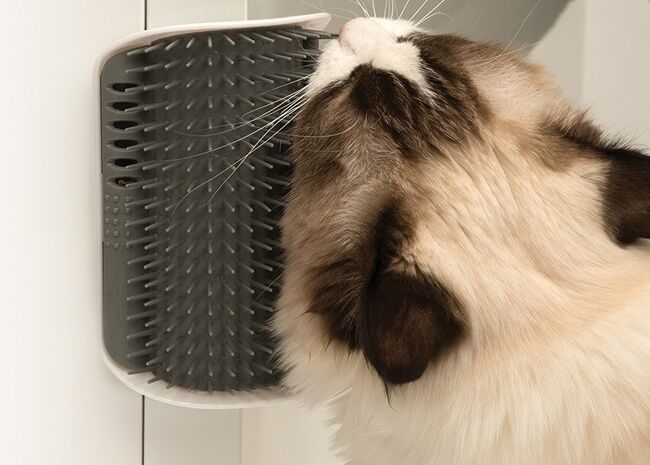 There's never a shortage of places to set this. You can attach it on any flat or corner surfaces. It comes with adhesive strips and a good supply of catnip to ensure that your furry companion always has a place to groom itself and enjoy a gentle massage at the same time. Your cats will love it.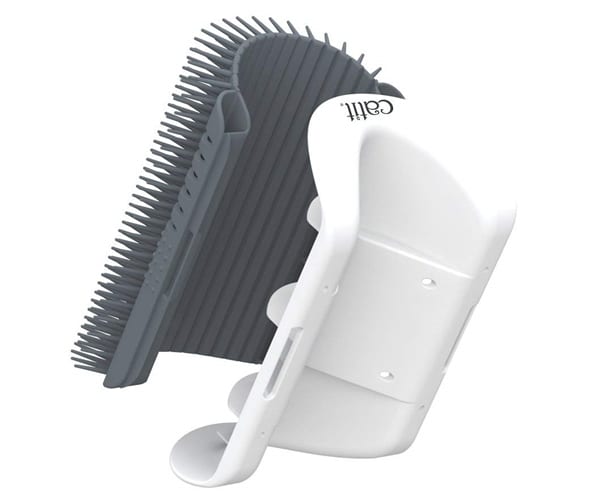 This self grooming station is also quite easy to use. Simply attach the brush to any surface, adjust it to your cat's height, and you are done. You can easily take off the base to add more catnip. Also, has a durable design – perfect for endless hours of cat fun, it's easy to clean, and can firmly attach to any surface. You may need to get more than one if you have four cats in order to avoid territorial wars.