This post may contain affiliate links (what is this?)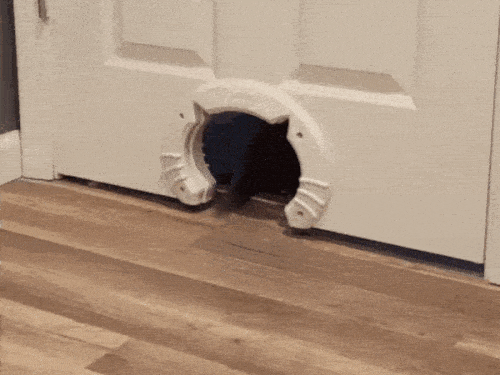 Try living a cat's life for even one hour and you'll appreciate the full meaning of the phrase "ease of entry" or simply the ability to get in and out of the house without restrictions. If your other animal housemate happens to be a dog, you'll need a reliable escape route when hell breaks loose, especially when entry points are closed.
Your feline friend needs unrestricted access to different areas of your home at all times. That's what the Cat Shaped Kitty Door is designed for. This is a cleverly installed interior entrance that will only allow kittens to pass while keeping out dogs and toddlers.
One of the most attractive features of the kitty pass is its overall design. It's made for and shaped like your feline friend. The front frame is cleverly designed to look like a cat's head with cute little ears, while the backside of the frame looks like a little feline's rear complete with a tail popping out at the top of the door.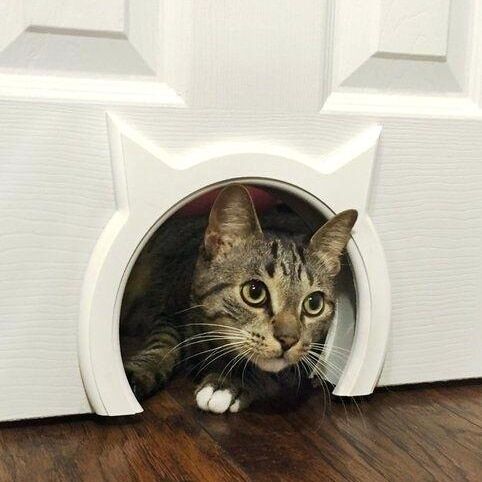 How about installation? Do you need the services of a carpenter? Well, not exactly. The Cat Shaped Kitty Door can be installed in minutes on any type of door. It easily fits into both hollow and solid versions. You just need a screwdriver to install the unit. It even comes with a useful template to help you cut out an accurately sized opening and avoid damaging your home's interior.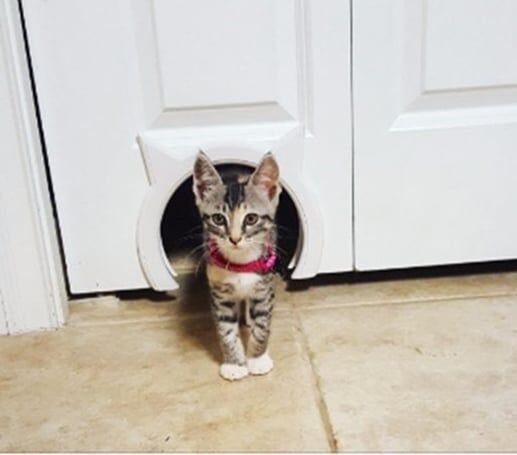 The kitty entry is large enough to allow an 18 pounds chubby cat easy access. You can install it anywhere your cat loves going such as your bedroom, basement, and laundry. It's also a clever and cool addition to your home's interior design.