This post may contain affiliate links (what is this?)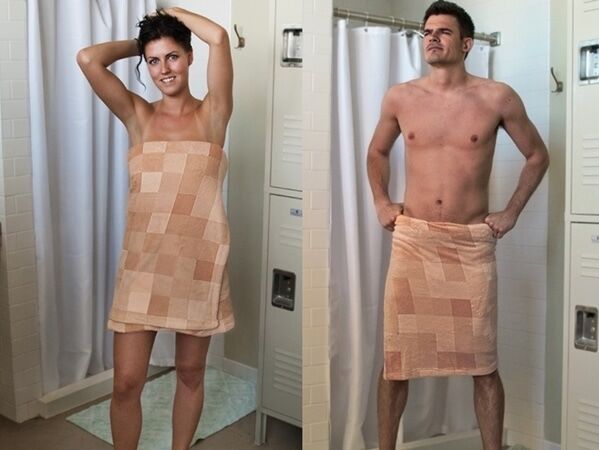 Not all that confident about how you look naked? Well, you no longer have to be worried about that with this amazing Censorship Towel. The towel consists of an unusual pattern, in various skin tone shades. To the average person, it may just look like a random collection of small colorful boxes, but it is so much more. Wrap this towel around that body you intend to hide and instantly, it becomes a censored item. If you don't quite understand what we mean by this, look at yourself in a mirror. Imagine this towel around you and you'll see the way it works.
This Pixilated Censorship Towel is a gag that not only functions as a nice, large and soft bathroom towel, but it also gives you something to create an unusual optical illusion. You can instantly appear as if your body has been deemed unsafe for viewing and censored on the spot. It's almost as if you ended up on a hidden video program and your private parts were buried behind an 8-bit rendition of pixilation.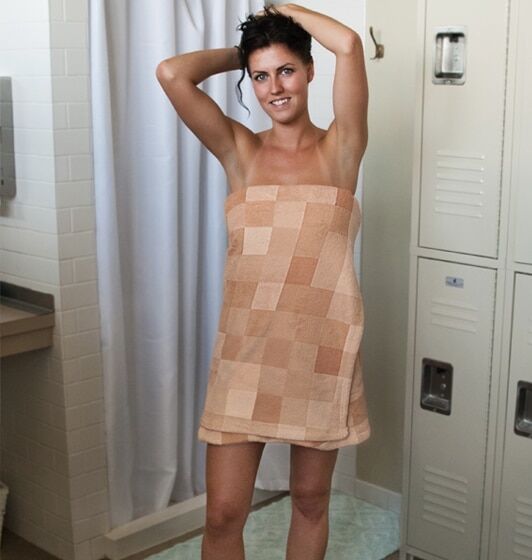 Nothing beats old school censorship like exploding pixels, giant floating black dots and wide black bars hiding all the good stuff from view. It's the way things used to be done and now you can enjoy a retro visit to the Golden Age of television. With this towel, you can relive those days and hide in your own censored way. Oh, by the way, it also does a pretty good job of drying you off out of the shower or tub!