This post may contain affiliate links (what is this?)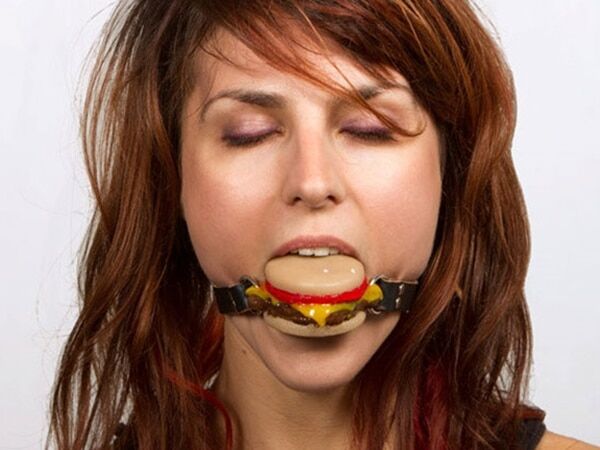 You won't see this at your local drive-thru. Well, at least not on the public menu. If you happen to dabble in the fine arts that fall under the umbrella of BDSM, you'll immediately see where this Cheeseburger Ball Gag will fit into your nightly bedtime activities. If you aren't a connoisseur of such activity, consider this your opening act. It is quite simply a sex toy and a rather delicious looking one at that. And who wouldn't want to combine food with sex? It's a natural regardless of how you slice it and well, we all want to stuff our faces with food.
The Cheeseburger Slider Ball Gag is made from 100% non-toxic, food-grade silicone which basically boils down to mean that it may look yummy, but it's not edible. The rest of the unit includes an adjustable leather strap with nickel-plated hardware.
The gag gift – literally – is BPA free so it is safe for use on a regular basis or whenever you get the urge to have a little bit of fun. Now you can have your fun without having to think about the mess that comes with take-out food. If you crave a little something to spice up your sex life, you could bite into this burger gag!