This post may contain affiliate links (what is this?)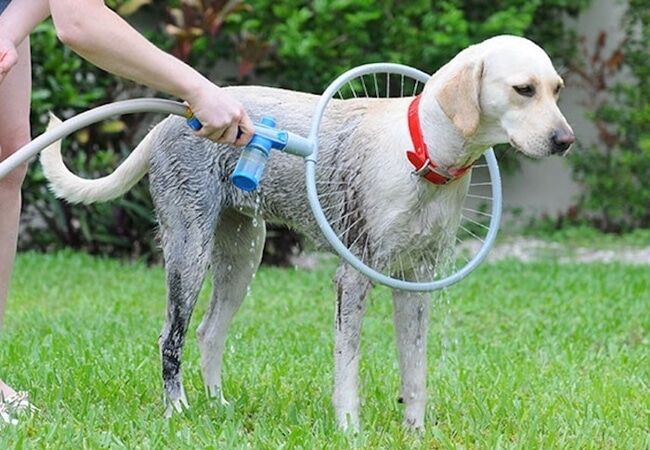 You probably know what a tedious chore dog washing can be. First, you have to trick, convince, or drag the animal into the bathtub. That takes efforts and patience. Then comes the backbreaking work of crouching down near at the front of the bathtub for more than 10 minutes soaping, scrubbing, and rinsing an uncooperative beast. It's no wonder they too hate bathtubs. The good news is that with the Circular Dog Shower, baths are no longer a chore but an enjoyable water massage experience.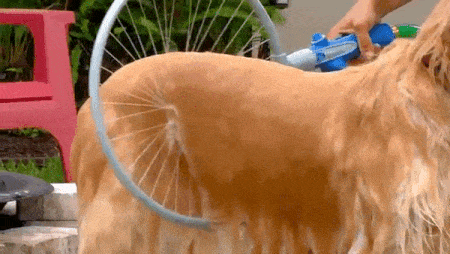 The Circular Dog Shower is an innovative contraption that not only cleans your four-legged friend thoroughly but is also quite easy to use. You just need to connect the circular device to a hose, fill it with shampoo, slip the circular hoop over the animal, and turn on the water. Water and soap will mix instantly to give you a sudsy solution that efficiently scrubs your furry friend from head to tail. With the Woof Washer 360, you can shampoo and rinse within a minute or two.
How does this Circular Dog Shower work? The secret is in its 360 degrees design which allows jets of water to clean every exterior part of the dog. It has a pressure control handle that allows you to control pressure and provide a relaxing massage experience. It also features a button for either soap suds or rinse modes. This helps you choose when to apply sap or rinse it off.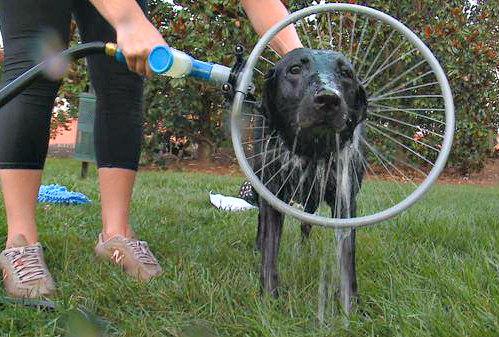 The simple machine is designed for all sizes. You can adjust its hoop to accommodate larger animals or simply push the ends inwards for smaller ones. It can also fit into the standard garden hose and easily folded after use for convenient storage.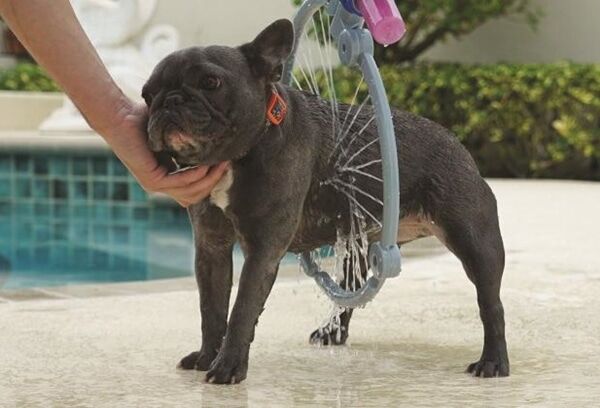 Bathing your furry buddy shouldn't be a tedious uncomfortable experience. Get a Woof Washer for a calming bath that feels like a gentle watery massage.