This post may contain affiliate links (what is this?)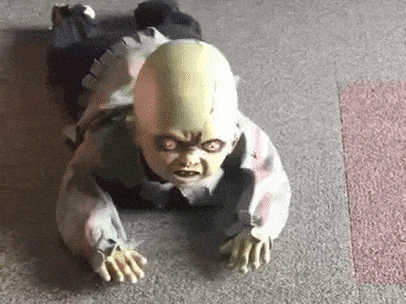 Speaking of Halloween and creepy baby stuff, nothing gets the skin crawling on an unsuspecting person like this Crawling Zombie Baby will. Hey, once you get over the fact that it's not real, the fun can start. Now you can use it to frightening anyone on your current hit list. Have a babysitter coming over tonight, so you and your partner can go out for dinner? Set this creepy doll in a crib and wait for the phone call.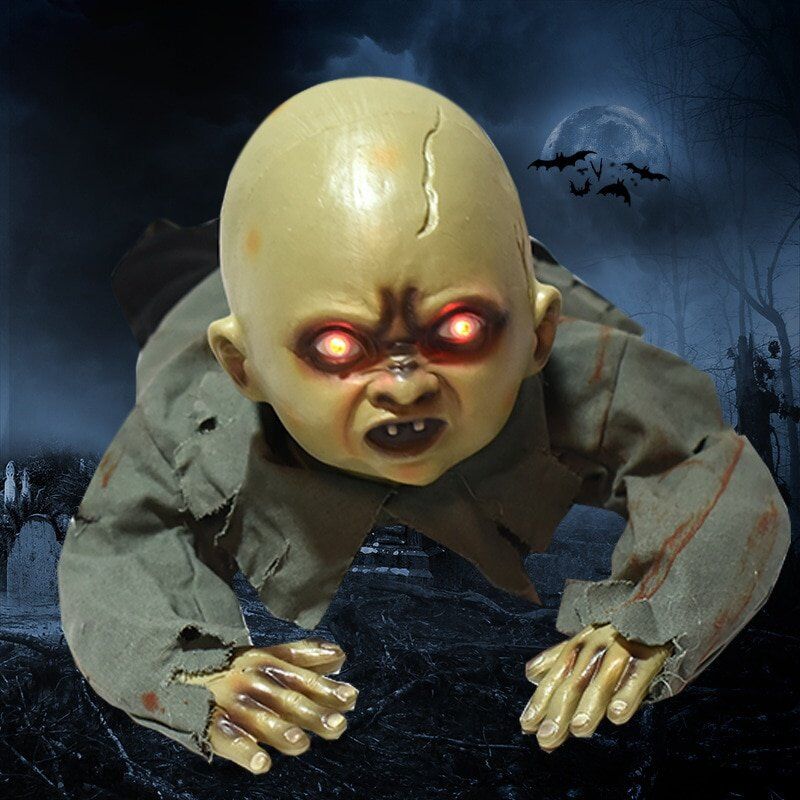 You know, as far as crawling zombie baby props go, this is a pretty good one. Just let it loose and see what happens, as this creepy poppet will slowly crawl along the floor, hoping to latch on to someone's foot or ankle. You've heard of ankle biters, right? Well, before small dogs were pegged with that nickname you can bet that zombie babies were first in line. Even if they weren't you can see where the term would certainly come in handy just for that very purpose.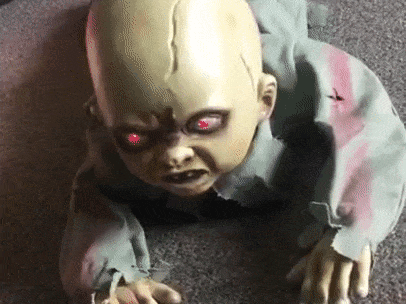 Did we mention that this very, very scary looking infant also makes noises? We're not talking about the crunching sounds that would come from it chewing at your ankle, but while it crawls across the floor it will scream. This animated Halloween baby prop won't just scream a regular scream, either. Expect to freak a few people out when this prop lets out one of its blood curdling, bone chilling freakin' scary as Hell screams. You will never sleep alone again.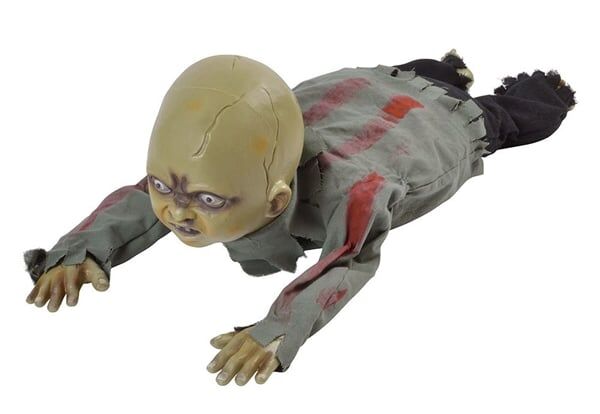 Plus, if you already have a child that misbehaves on a regular basis and no form of correction appears to be working, all you have to do it leave this Crawling Zombie Baby in their bed at night. Not only is it going to scare your kid straight, you'll probably never have another issue with that child again. So, in a way, this product can be considered a training tool as well as a freaky prop from a B-movie that went direct to video and skipped getting lost in the drive-in circuit.