This post may contain affiliate links (what is this?)
Still fighting with crepe batter masses on your pan? If you are failing to remove light, thin as air crepes, it might be more the fault of your pan than the technique involved. Using the right pan for crepes can make a world of difference to the way your crepes turn out in texture. With a product like Crepe and Tortilla Maker, you can now whiz up batter recipes like a pro. Whether you are looking to create thin crepes, crisp tortillas or fluffy pancakes, this instant pancake maker can be your one-stop solution for all batter recipes.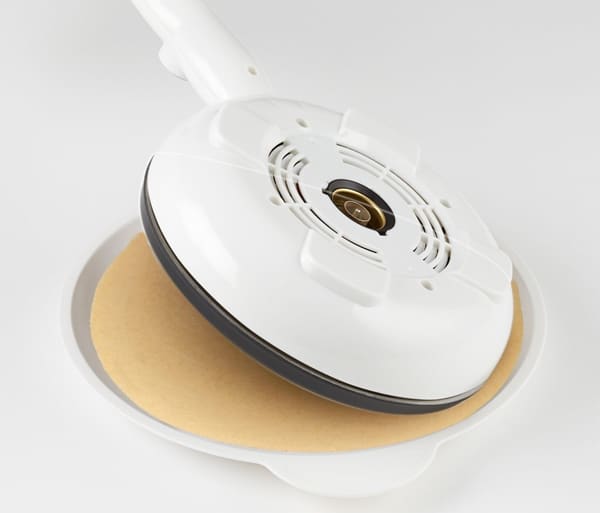 The device is easy to use and portable, which allows for easy maneuverability. The disc of the pancake maker also allows you to make 7.5″ tortillas, crepes, or even soft shell tacos for parties. The coating surface is non-sticky and allows for easy cooking experience, not to mention it is also extremely easy to wipe clean. Additionally, the pancake maker also comes with a spatula and a tray for mixing the batter effortlessly. The product comes in 2 pieces—a hot plate, and a crepe maker.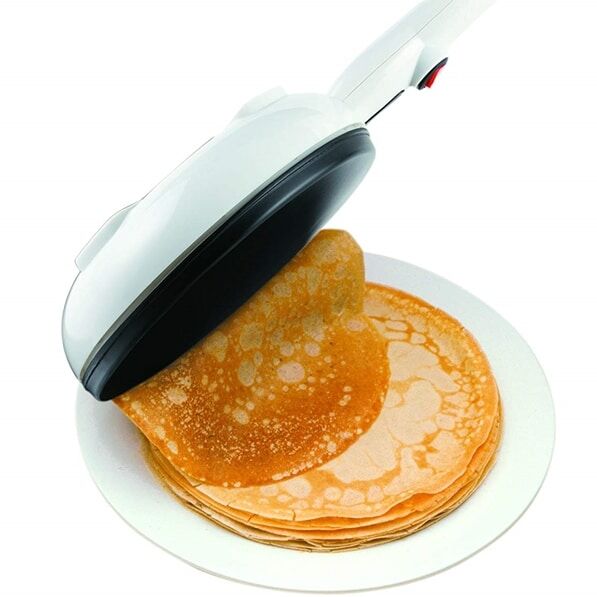 The Crepe and Tortilla Maker is an excellent Christmas gift. You can also accommodate it on your dining table or keep it at the counter top of your kitchen. Since it is cordless, you can also use the unit to make live tortillas, omelets and crepes right on the dining table for your guests, or for those outdoor pool parties in the summer. The automatic temperature control and stain-resistant Teflon surface allows you an edge in using the device in any environment. Just put the batter on the cooking surface of the device and watch your breakfast delicacies coming true right before your eyes!