This post may contain affiliate links (what is this?)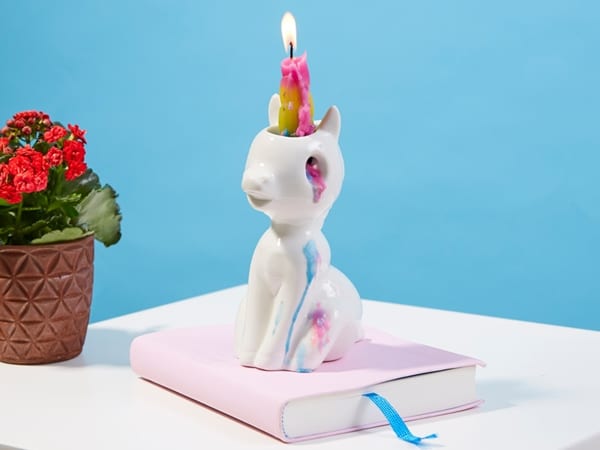 They're mythical. They're magical. And they're crying wax all over the place. This Crying Unicorn Candle is one of those things you really have to see in action to fully appreciate. We all love the Unicorns and the symbolic reasons why they exist, but what about the ones that end up crying multi-colored wax and also provide light for safety? We're talking about a multi-purpose tool that not only provides valuable light, but it will entertain you with how it actually sheds tears.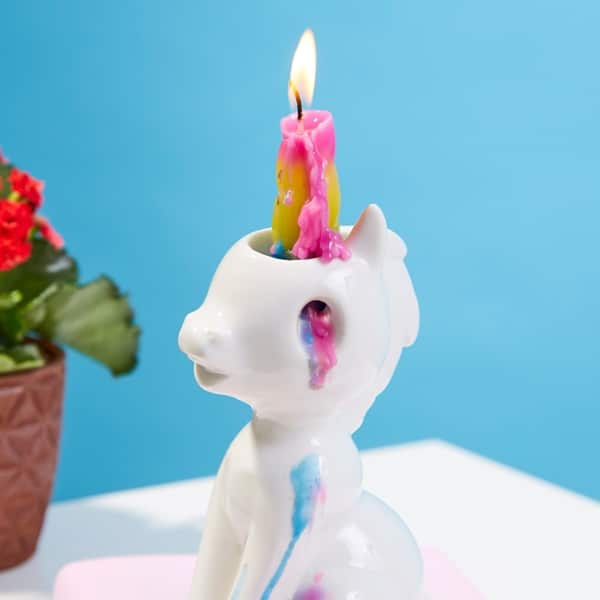 Even without the candle, this is a stunning ornament that will look great wherever you choose to display it, simply because it is a unicorn. As we've stated, everyone has a warm and fuzzy feeling when they see one walking down the street. Oh, right, that doesn't really happen all that much in real life these days.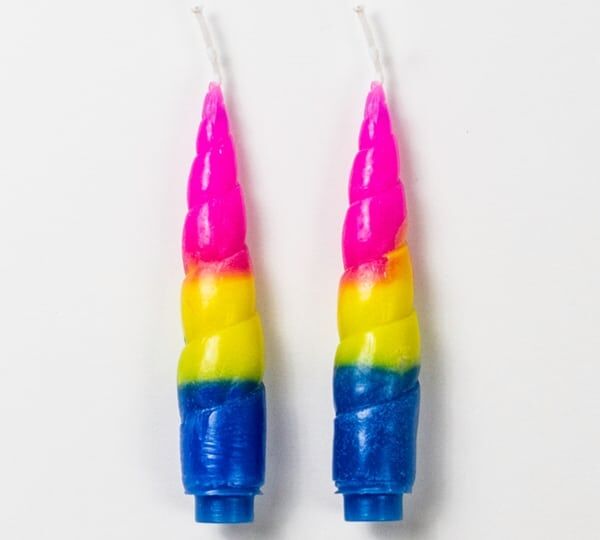 But that's not a problem anymore! Now you can imagine a unicorn in your home with this beautiful ornament. Its unique and creative design features two horns that spiral and when you insert a candle watch the magic take over.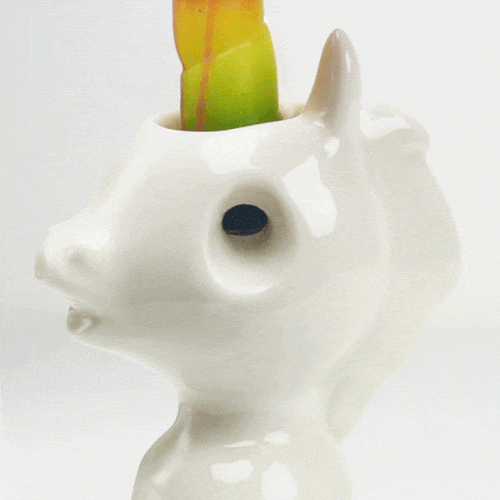 When the wax slowly drips from the unicorn eyes it appears as if the mythical creature is crying. For best effect use different colored candles and over time this candle holder will have a waxy display of 'tears' that will resemble a rainbow. How can that not be fun, right? This is the kind of gift that every person must have! Spread joy and happiness to all by gifting them with their very own Crying Unicorn Candle! Get them today!