This post may contain affiliate links (what is this?)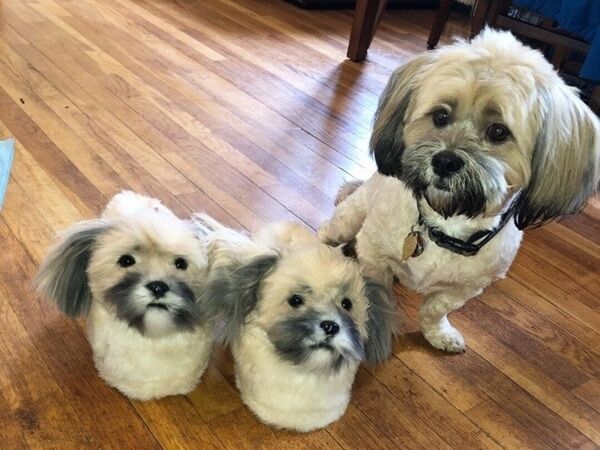 Dog and cat lovers will want a pair of these. They are called Custom Pet Slippers and that happens to be exactly what they are. You'll be amazed at not only how lifelike they appear, but how closely they resemble your own dog or cat. That's because they are created with photos of your pet. Even if your four-legged friend has been gone for awhile, having crossed the Rainbow Bridge, a beautiful likeness of it can be produced as comfortable slippers that you wear.
The Cuddle Clones Slippers look just like your fur baby and make a great gift for that special pet owner in your life. Even if that pet is gone, you can still take it for a walk when you have these stunning slippers on your feet. Have a favorite pet from your past? Why not have a pair of slippers made from the likeness of that wonderful dog or cat? The best part is that you don't have to feed them or clean up after them. These pet slippers do nothing but keep your feet warm.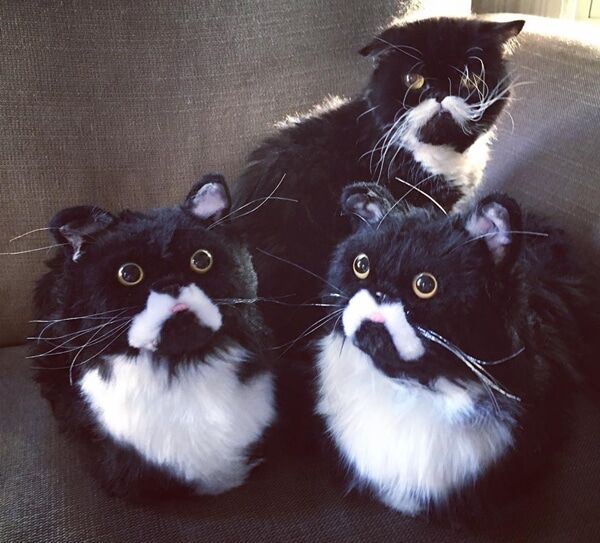 In fact, these Custom Pet Slippers are so realistic-looking that if you have other dogs or cats in your house, they will feel as if they have a friend that they can spend time with when you are away. Nothing could bring your four-legged feline or canine underfoot quite like these amazing and very detailed clone slippers. You'll want to keep them on a leash so that no one walks away with them. Well, at least not intentionally, because they are nice and warm and fuzzy as well!