This post may contain affiliate links (what is this?)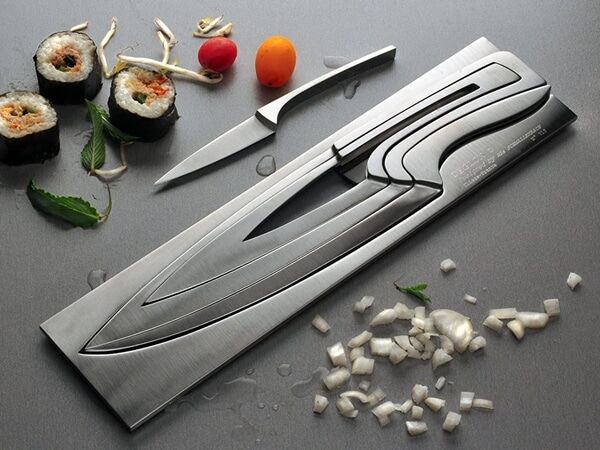 I bet you never thought that knives could be a work of art? Well, the Deglon Meeting Knife Set is just that. It's designed by Mia Schmallenbach as a set of knives within a set of knives. The knife set includes 4 knives total, including a paring knife, utility knife, chef knife, and a slicer. You just press down on the knife's tip to pull away and release the next smaller knife. It's both beautiful and practical. It's made from high-quality stainless steel and appears to be created from a single block of stainless steel.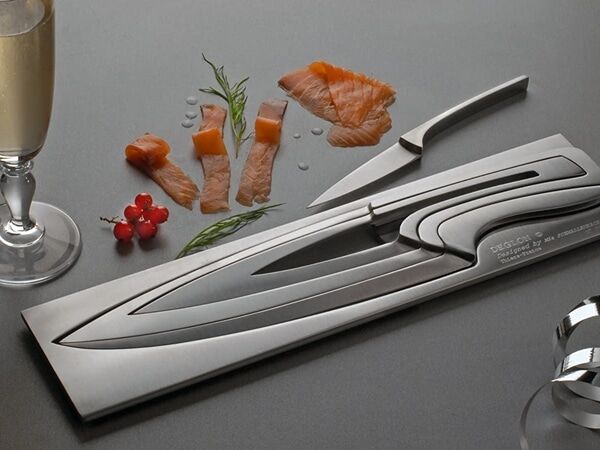 The knife set is so stunning, you won't even want to get it dirty! But if you do, you can rest assured the stainless steel will clean up nicely without rusting. When you're cooking, do you ever rummage through your drawers to find the right tools? Now you can keep all the most important cooking knives together in one set. There's no need to buy multiple types of knives because you have them all right here.