This post may contain affiliate links (what is this?)
2020 has officially thought of everything. For those who aren't ready to give up their Halloween plans, this DIY Halloween Candy Slide is the perfect option. It lets you "socially distance" yourself from trick-or-treaters while still offering the neighborhood your sugary treats. The folks from Wicked Makers create an opportunity for Halloween to be both safe and fun with their DIY Halloween Candy Slide prop dropping candy from 6 feet away.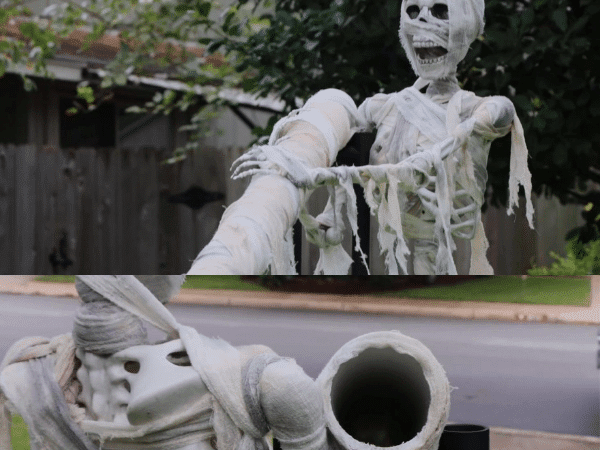 On their website, Wicked Makers offer a complete list of materials and tools you're going to need in order to make this spooky candy slide. Some of the materials needed include PVC pipe, a white t-shirt, hot glue, a hacksaw, and scissors. For decorating, you're going to need a plastic skeleton, plastic skull, and black spray paint, among other items. This spooky skeleton makes for the perfect DIY Halloween prop bound to scare your neighbors' children on Beggars' Night.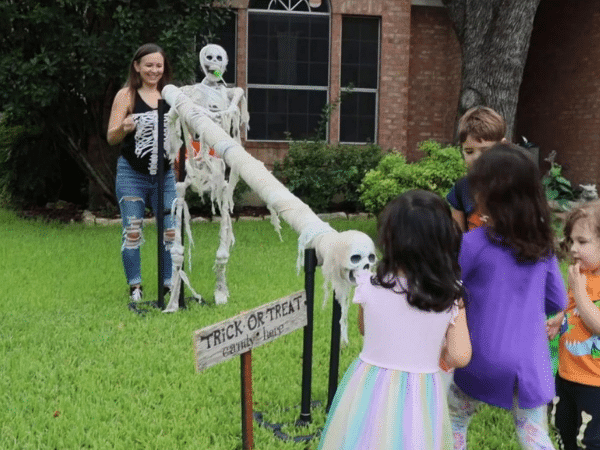 What's great about this DIY Halloween Candy Slide is that you can get creative with it. Go ahead and follow the instructions from Wicked Makers; however, you can take some creative liberties with the DIY Halloween prop. Want to add some carved jack-o-lanterns to your Halloween display? Go for it. Does spooky Halloween man need a bony bride? Build a skeleton companion to keep him company. Whatever you do, have fun, wear a mask, and stay 6 feet away, please.