This post may contain affiliate links (what is this?)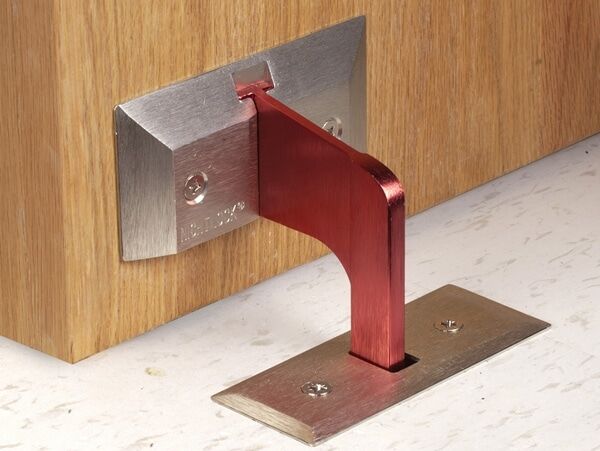 There has never been a door lockdown device quite like this one. It works for doors that swing out and will lock them in place so that you don't require a doorstop, a brick, a heavy bucket or any other method of keeping the door held in place. Plus, this Nightlock device adds additional security so that you can feel safe knowing that once the door is latched in place it is not going to budge, wiggle or otherwise get knocked loose or forced open in an attempted break-in.
The unit is very easy to use and is extremely effective. The base plate is 3/8-inches thick and anchored securely to the floor. In fact, this design uses the strength of the floor to hold the door in place and will withstand up to 1,100 pounds of force. This device works best if there is at least ½-inch clearance between the bottom of the door and the level of the floor. And since it is at floor level, this virtually eliminates unwanted entry from intruders who won't see it there.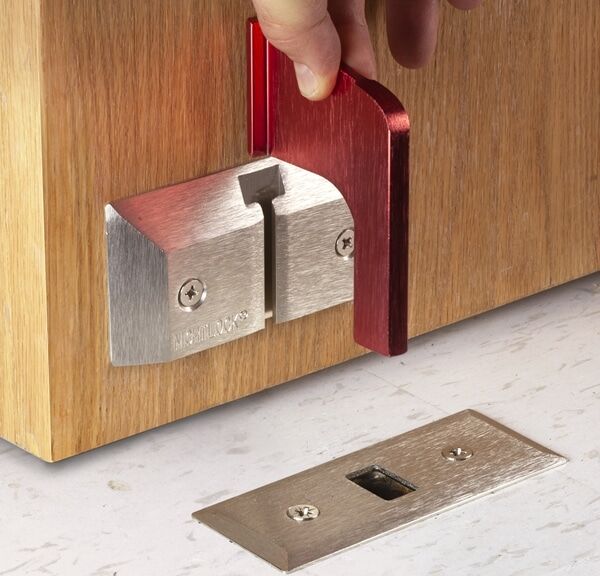 The fact that the door lockdown device is attached to the floor keeps it out of reach and nearly impossible to breach from the other side of the door. It makes use of simple technology and is as strong as it is effective in holding a door locked in place. Plus, this is inexpensive security for your home, business or other property. The complete latching system is made from solid aluminum and will last for decades. Keep intruders at bay with this floor level door lock.