This post may contain affiliate links (what is this?)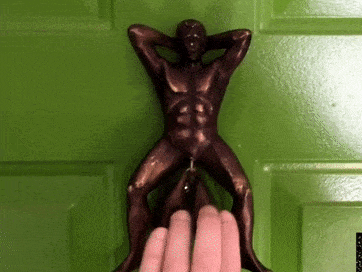 Now, this is a door knocker that will most certainly get noticed. There is no other way to describe it other than to call it a Doorballs Door Knocker. Plus, aside from being a perfect gag gift for that special someone, it also functions like a regular door knocker. The design of this special accessory is fashioned into the shape of a muscular man who stands with his legs spread apart. Between them hang large, dangling balls that you grab to strike the door with to get noticed.
The Big Balls Door Knocker is made from high-quality PVC and features a metallic brass coating. It is truly an attractive piece of door hardware that will fit into any home décor and make it look like something really unique and unusual. The body of the 'little' man measures 9-inches tall and is 6-inches wide and 2-inches deep. The entire unit weighs in at roughly a full pound, which makes those balls rather hefty and huge by human standards at the very least.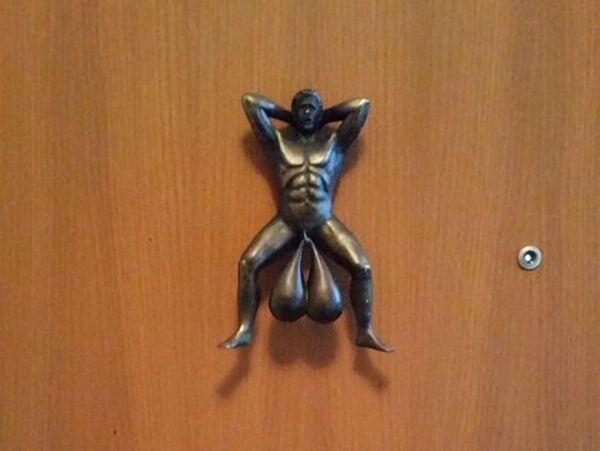 The Doorballs Door Knocker will easily mount to any flat surface and will last a good, long time and will amuse you and your guests for at least as long. The mounting requires no tools, no holes to drill and no nails to pound. The door knocker easily stays in place with a strong backing adhesive. In other words, if you find yourself in a situation where your balls are up against the wall, they will stay there securely for the use of anyone seeking entry to your home!