This post may contain affiliate links (what is this?)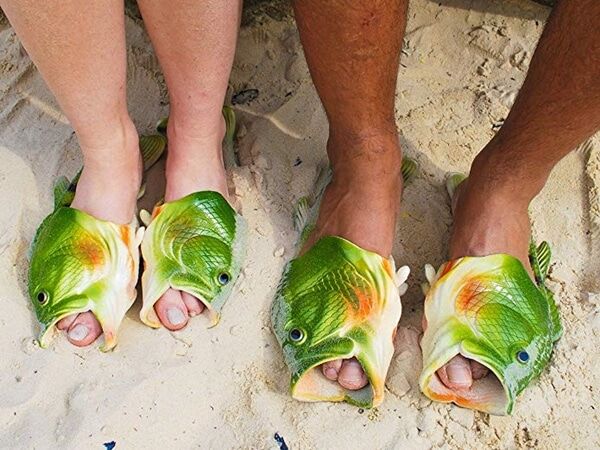 What comes to mind when someone says they are in serious need of a pair of fish shaped sandals? Take your time, as we know you'll get this one wrong. We aren't sure about you, but when someone says that we know we are not heading anywhere near the mom pop fish and chips shop down by the pier. Call it a hunch, but the last place you are going to find these novelty slippers is anywhere near the pier.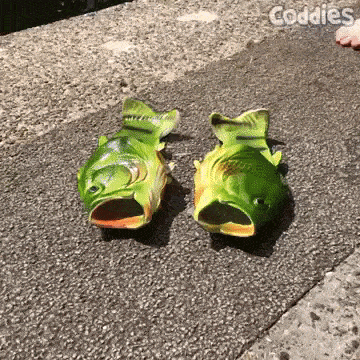 Okay, here's the deal! You likely know someone who is fish crazy in your family. Either crazy about the sport fishing or eating them as a regular part of their diet. So, with that person in mind, you have to be able to picture them with a pair of these crazy sandals on their feet. It just makes sense. The best thing is that these fishy foot covers happen to be made from soft, flexible material ensuring a comfortable fit. And who wouldn't want their flops to fit right on their feet?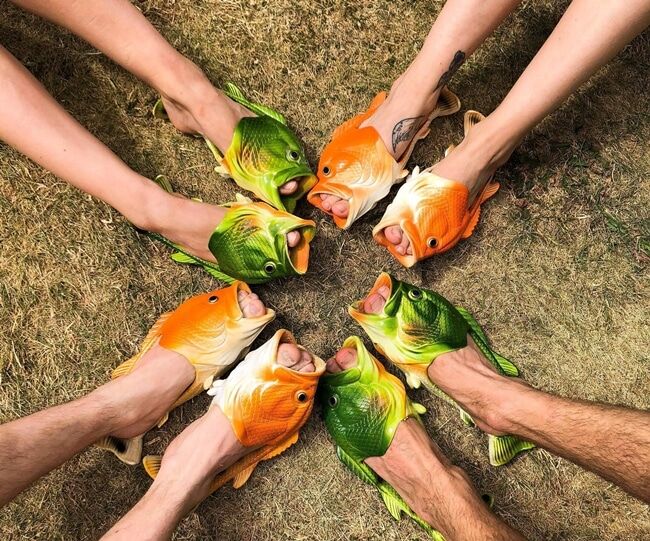 Oh, and not only are they fun to wear, but you can also use them just about anywhere. They have a non-slip sole which provides excellent footing when you wear them fishing, camping, at the beach, in the RV, at home, at work or at play. If you get away with wearing these at work we want to hear about it. As far as novelty fish slippers go you can't go wrong with a pair of these. You could say they are truly the catch of the day that will keep you hooked.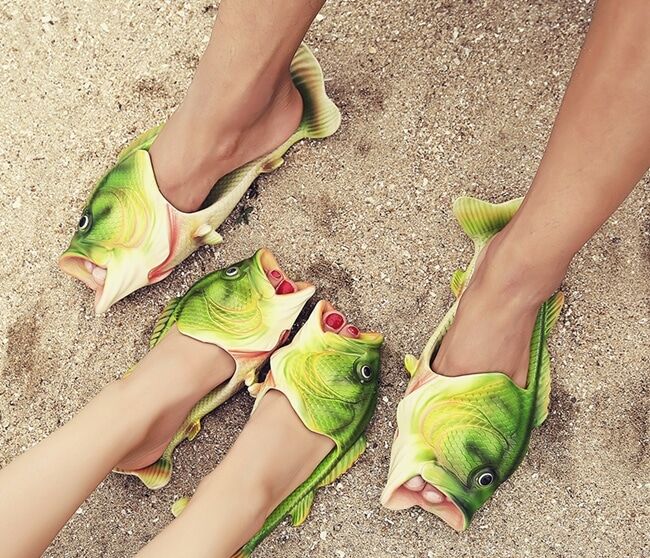 There is no doubt that you'll be able to prove that you were able to keep the one that almost got away and found at least two keepers. You may also want to keep an eye on these fish shaped sandals because you can bet that everyone you know will be wanting their own pair once they get a glimpse of yours. A fashion statement? Maybe not, but most certainly one of the best ways to use fish since fish burgers were invented. Get in line, because these are going to be popular!