This post may contain affiliate links (what is this?)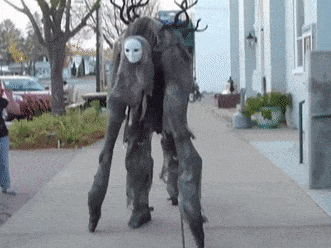 Ah, yes… Halloween! It's the only non-holiday where you get to scare the crap out of unsuspecting individuals. For many, this is the one day a year when they will act their absolute worst and shrug it off on the Spirit of Halloween. In case you are in the "let's horrify people" frame of mind, this DIY Four-Legged Monster Costume is the perfect prank for that very day. Not only does it look scary, it will give most people a serious case of the creeps.
Created by Melissa Irwin, this creepy 'stilt spirit' costume has been scaring people for quite some time now. You may add your straight-laced friends to that list, as well. The idea is to create a creature out of common household products and convert them into something that looks quite groovy, horrific and downright nasty. If you have the mind that will go into this part of the dark corner of creativity, then you will get more than your money's worth out of this cool design.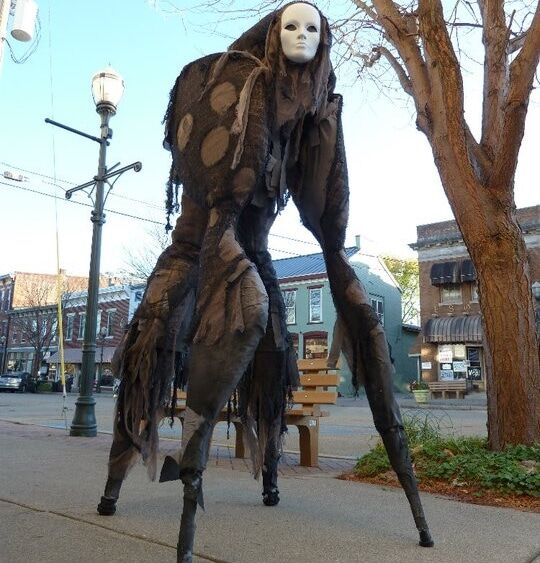 You can alter the look with crutches and foam, and add different fabric to finish off the mask. It just takes a few easy steps, and before you know it, you'll have a Four-Legged Monster Costume that will allow you to terrify candy from all the little kids because they don't want you to get too close to them in case something horrible takes place. We're talking Halloween creepy here. You know, stuff you'd see at the drive-in on creature feature night to scare you a bit.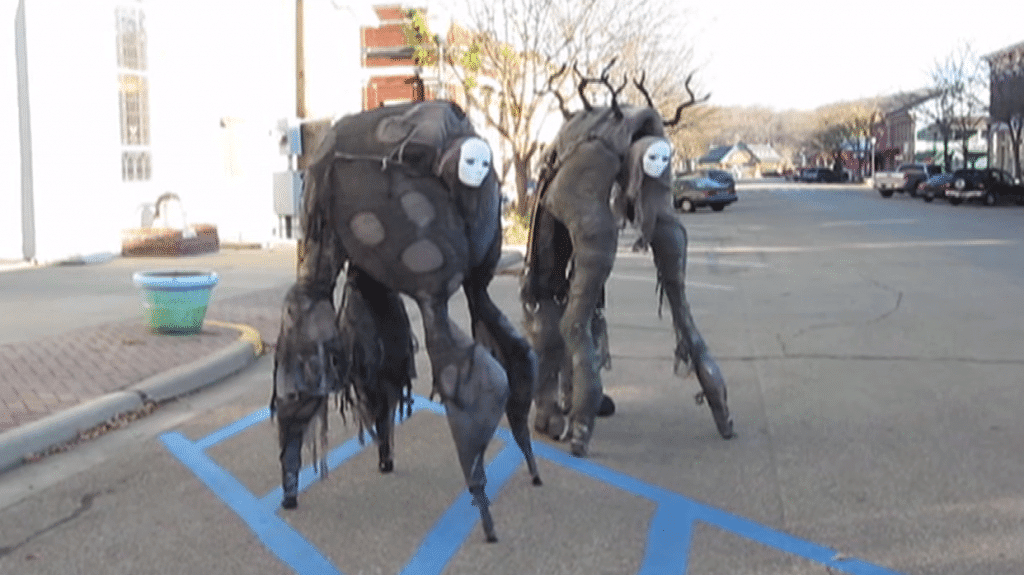 What makes this project so cool, aside from the fact that you'll scoop up a ton of candy from the babies, is that all you have to do is download the instructions and you are on your way. If getting frightening was always this easy, more of us would probably do it. Thanks to the internet, creepy can be found almost anywhere and who wouldn't want to be this creepy on Halloween or Labor Day or on Take-Your-Boss-To-Lunch Day? It works on so many different levels.