This post may contain affiliate links (what is this?)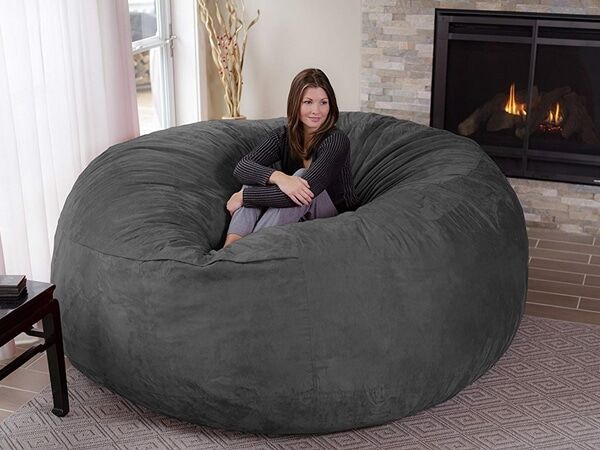 In need of some funky furniture for in front of the TV or to fill out the downstairs rec room? This Giant Bean Bag Chair will fit the bill. It is also exactly as the name implies – a huge bean bag chair. It is the perfect solution that will hold more than one child, teen or adult. This Chill Sack is oversized measuring 96 x 96 x 34 inches which means it will fill a corner and you won't be kidding about that.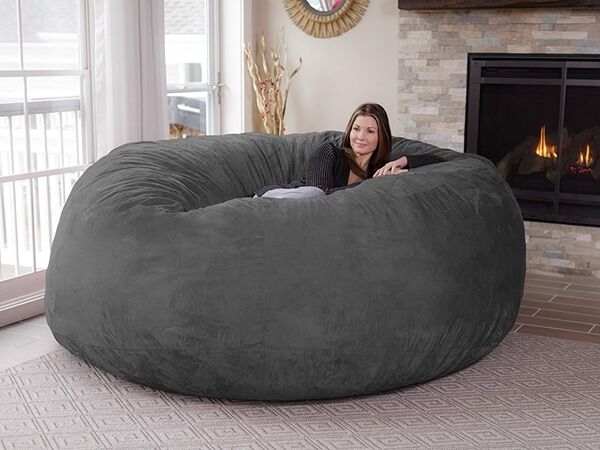 Made from 100% polymer ultra-micro fiber strands, this Giant Bean Bag is going to stand up to a fair amount of abuse and will still be as comfortable as it was the first day you hopped onto it. The inside contains shredded memory foam – not a single bean in this bag, but you get the idea. The shredded memory foam creates a soft, durable filling that molds to your shape and the shape of whomever else is sitting with you making for a very cushy place to sit or recline.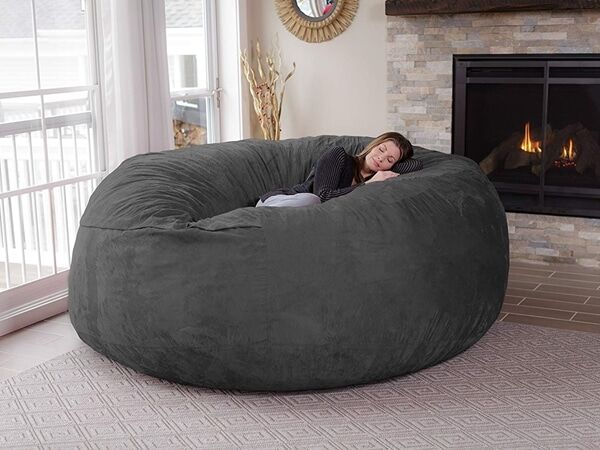 The cover, which is made of double stitched micro suede fiber, is removable for easy cleaning in case you spill some food or drink on it. There are premium zippers that won't fall apart the first few hundred times you use them and the cover is machine washable. Once you put it back on the sack, you can toss the oversized bean bag chair to wherever it fits best. You'll soon find that it will be one of the most popular pieces of furniture in your home that isn't made of wood!