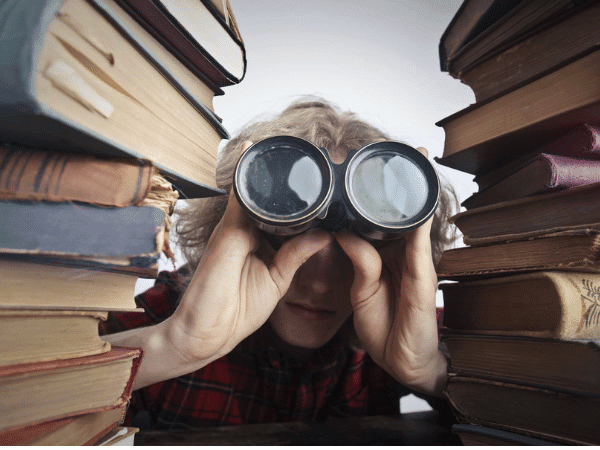 This post may contain affiliate links (what is this?)
If you have a history lover in your family, it can be a challenge to find just the right gift. Gifts for history buffs can be hard to locate. If you're not someone who also loves history, then you might not know where to look when searching for a gift. You may want to find something meaningful to give the history lover in your life, but where do you start looking? We've compiled a list of some of the best gifts for history buffs here in this post.
The history lover in your life might be a boyfriend, a girlfriend, your dad or your brother. It could also be a professor, former teacher, or your best friend. Whoever the history buff is, searching for the right gift shouldn't be impossible. Buying a unique gift can mean a lot to the special history lover in your life.
There are all types of history lovers, and we have gift ideas for all of them. You might be looking for a gift for American history buffs or Christmas gifts for history buffs. Whatever the occasion, you have come to the right place if you're looking to find the perfect present.

There are all types of gifts you can give a history lover. You might discover a hard-to-find book, a funny history mug, or replica of a landmark that has special meaning. Whatever the gift is, you want to find just the right one. It can be sort of an adventure finding the perfect gift. You could search your local bookstore or antique shop. Or just do some searching and digging here online.
What types of history should you consider when buying a gift? Remember that American History and World History aren't the only types. There is Ancient History, Latin American History, and European History. Your friend might be interested in a specific type of history because he's traveled to that country. Or perhaps he's just always enjoyed reading about that period of time. Whatever the reason, understanding what type of history your friend enjoys is key to finding the right gift.
How to choose the right gifts for history buffs when you don't know what to buy?
Are you still stumped on what to buy your history buff? Simply follow these steps below to brainstorm how to start finding the perfect gift.
Take out a sheet of paper and start writing down some ideas of what your history buff likes. What kind of history does he talk about? Does he like American history? Are his parents immigrants from another country? Perhaps you can find a gift that has to do with the country his family immigrated from.
Avoid buying any cheesy gifts, like cheap looking t-shirts or jewelry. Be sure the gift is something that you would also want to receive.
Do a bit of detective work by finding out what your history buff "likes" online. Perhaps you can find which Facebook pages he follows or what types of TV shows he watches. This should be a great clue into identifying what type of gift to get.
Ask your history buff's friends or family what she likes. They might give some insight into the perfect gift for a history buff.
Are there any watch-outs when buying gifts for history buffs?
There are just a few more things to consider when buying good gifts for history buffs. Below are some things to think about and watch out for.
Buy something meaningful
The best gift has some type of meaning behind it. Did you take a vacation together with your history buff friend? You could search for a special book or trinket that reminds you both of the trip.
Buy something interesting
Be sure the gift is interesting to your history buff and not just you. You already know that your friend is interested in history. However, be sure that the gift is an area of specific interest to your history buff. For example, if your buff mostly likes American history, you don't want to buy a gift about Roman history.
Buy something of high quality
When buying a gift, you don't want to purchase something that's cheap. You want to gift a high-quality present. This doesn't mean the gift has to be expensive. Just be sure the gift is quality and made well.
Take inspiration from our list of gifts for history buffs and you'll be sure to impress them!
15
1000 Events That Shaped The World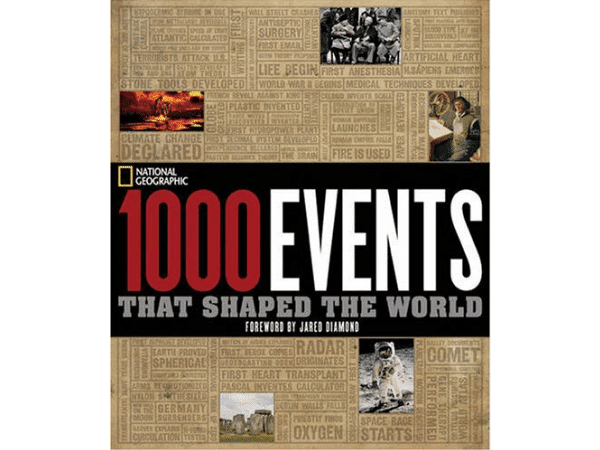 This fact-filled book delivered from National Geographic is an interesting history book jam-packed with global developments. It makes a great gift for history buffs because of its wide range of history information. The book walks readers through time from 3.8 billion years ago when life was first evidenced to a just-discovered planet beyond our solar system that may have life. A reader can open the book and find fascinating tidbits of history on every page.
14
Abraham Lincoln Bandages
From one of the greatest presidents of our time, Abraham Lincoln consoles with a bandage and the inspiring quote "I will heal your wound as I healed the nation!" You can gift your history buff with one of the most recognizable faces and figures in American History. It comes in a classic-looking 3-3/4" tin with a special "prize inside."
13
Presidential Slogan Coffee Mug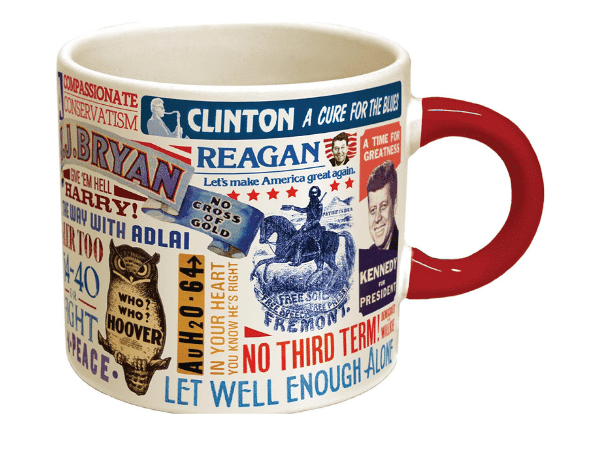 Who knew that presidents could come up with best slogans? We remember these clever slogans because they stick so well in our heads. The Presidential Slogan Coffee Mug features 29 catchy slogans from Adelai to Zachary. Think of slogans like "Who? Who? Hoover" and "Keep Cool-idge" for starters. It's a colorful and visual way to drink your coffee in the morning while being inspired by our great American History.
12
President Dress Socks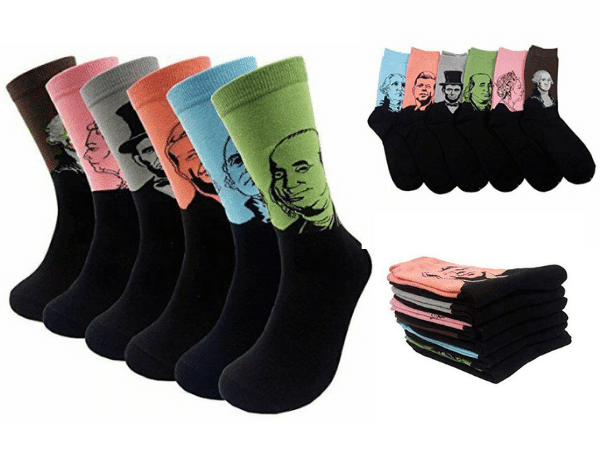 "Four Score and Seven Years Ago…" any history buff would have loved to wear these president dress socks. Featuring several presidents and founding fathers, these socks make a statement that you love American History. They come with 6 pairs to a pack, are unisex, and cover sizes 6 to 12. You can wear a founding father for nearly every day of the week with these colorful, funky socks.
11
Aristotle and Homer Bust Bookends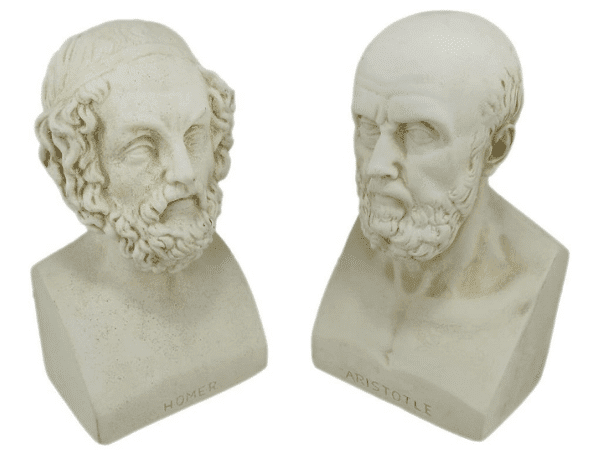 Add a piece of history to your bookcase with these Aristotle and Homer Bust Bookends. Their poems and teachers are some of the most influential pieces of work in the history of the western civilization. You're going to look very refined with these stoic figures sitting in your study room. Theses busts are from cold cast resin and 8 inches tall, 4 inches wide, and 4 inches deep.
10
Boston Tea Party Tea Sampler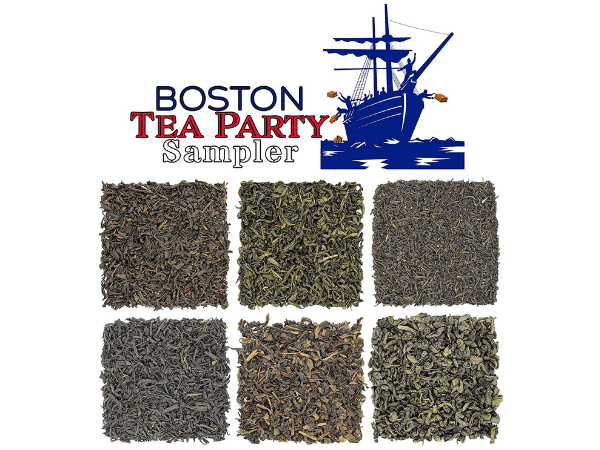 American History lovers will enjoy this unique sampler of 6 historical teas imported by an American company active over 100 years in the tea trade. People loved these teas back then, and they still love them today. Mad at Britain for "taxation without representation," the American Colonists dumped a whole lotta tea in the Boston Harbor. While it seems like a silly thing to waste a bunch of tea, I do hate taxes, too.
09
Of Cats and Men Illustrated Book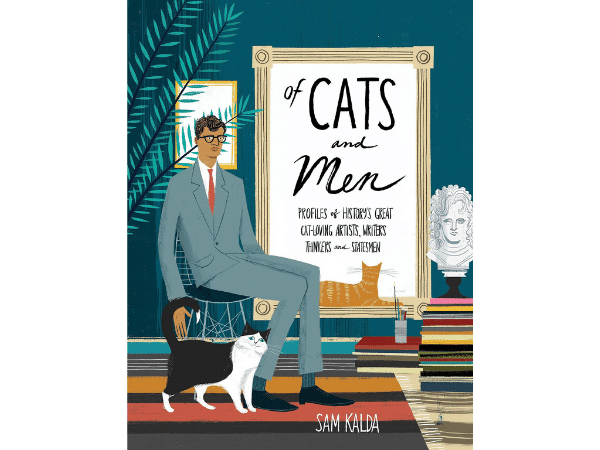 Pet lovers and history buffs alike will both love this illustrated book that gives backstories on cat-loving men in history. Yes, men love cats, too. This book profiles great men like Sir Isaac Newton who is rumored to have invented the first cat flap. Also, notorious men like Ernest Hemingway and Winston Churchill whose homes are still visited by the descendants of their furry felines today. Andy Warhol even wrote a book that was inspired by his favorite cat.
The book is charming and full of beautiful illustrations and quotes from history's most revered cat lovers.
08
World War II Poster Collage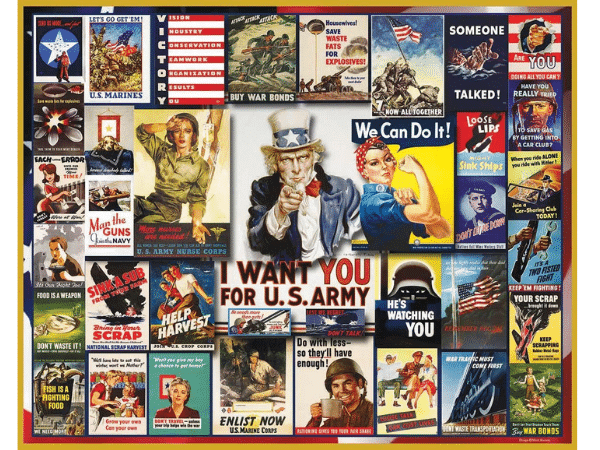 World War II was a time that rocked the world and an important part of history. This World War II collage is a jigsaw puzzle featuring famous posters found during that era. It's a step back in time for history buffs and a learning experience for American History newbies. The artist, Mark Karvon, is known for aviation, military, and railroad art, and he pieces together an interesting collage of World War II posters in this puzzle containing 1,000 extra-large pieces.
07
Edison Desk Lamp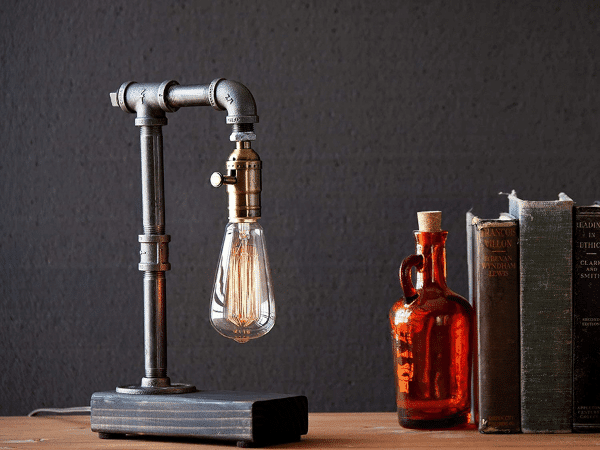 As a tribute to the inventor of the light bulb, the Edison Desk Lamp makes a great gift for history lovers and writers alike. It's rumored that Edison used lamps to work on his inventions late at night. Inventors face many failures, but Edison kept working until he successfully invented the light bulb. This cool lamp gives a minimalist feel to any office and for those who love old fashioned design.
06
Mythologica: Gods and Heroes Pop-Up

Book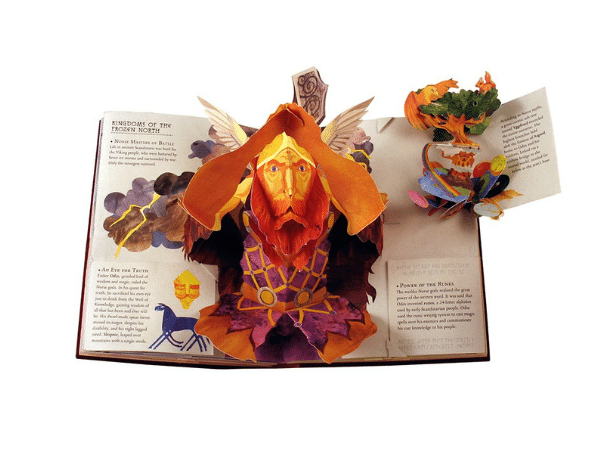 For those who love mythological history, this popup book from New York Times best-selling Encyclopedia Prehistorica series takes the reader into an interactive step to mysteries of the past. The authors take their reader on a journey to Ra-Atum's land in Ancient Egypt; to Norse god Odin's frozen north; to Zeus' Mount Olympus; and to the Far East where Jade Emperor resides in the heavens. The popup book takes readers into the majestic realm of gods and heroes.
05
LEGO United States Capitol Building Kit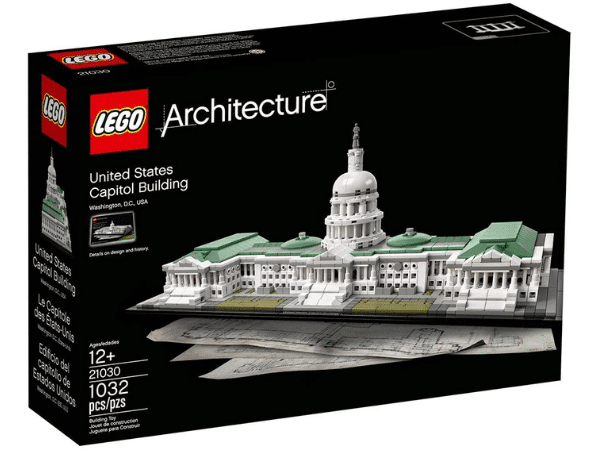 Build your very own replica of the United States Capitol Building with this LEGO Architecture kit. The U.S. Capitol Building is home to countless moments in history. It's a beautiful example of neoclassical architecture with 1.5 million square feet and over 600 rooms. President George Washington laid the first cornerstone for the building in 1793. Own a piece of history with this LEGO kit that has over 1,000 building block pieces, making for hours of fun building the model.
04
Lies My Teacher Told Me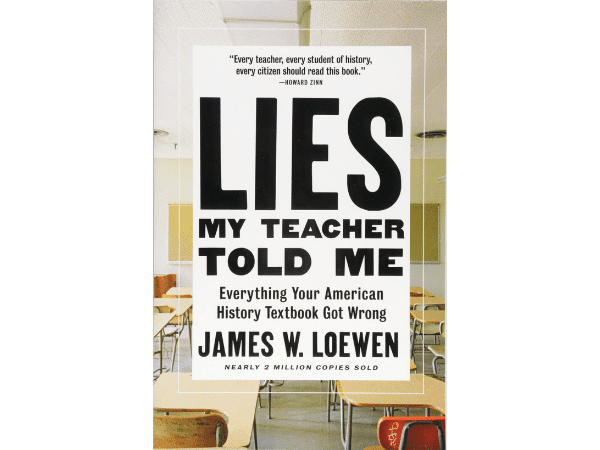 We all believe what our teachers taught us growing up. But, what if they were wrong? James Loewen analyzes and critiques existing school textbooks and makes us question what should be considered important American History. The book ranges from pre-Columbian history to Helen Keller, the first Thanksgiving, and the Iraq war. It's a retelling of American history and how it could (or should) be taught to American students.
03
True Facts That Sound Like Bull$#*t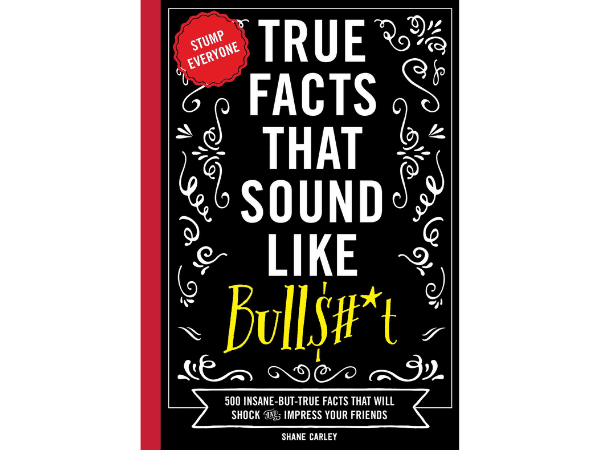 Stump your friends with a plethora of true facts that sound like…well bull$#*t. The True Facts Book is full of over 500 ridiculous facts that are actually real. Do you ever hear something crazy and think "There's no way that could be true!?" Well, this book is chock-full of those crazy facts. It's a great way to brush up on your useful knowledge to ace trivia night with your friends. The True Facts Book is full of facts that sound like bull$#*t covering topics like science, sports, history, pop culture, and jumble of other "true or false" stumpers.
02
Prohibition History Glasses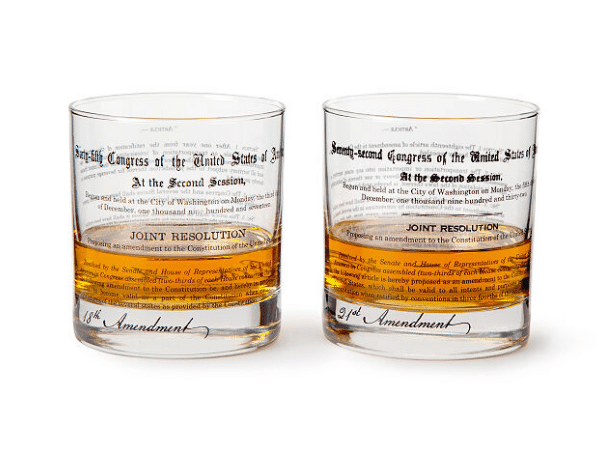 Step back in history to a time where drinking was illegal. Grab a friend and toast to the Prohibition Era with a sip of whiskey or your choice of liquor. It's a little ironic to toast to Prohibition in a whiskey glass, isn't it? This matching pair of rocks glasses has the amendments on them that created (and then repealed) Prohibition. Pay tribute to this important piece of history while enjoying a nightcap.
1
Periodic Table of Presidents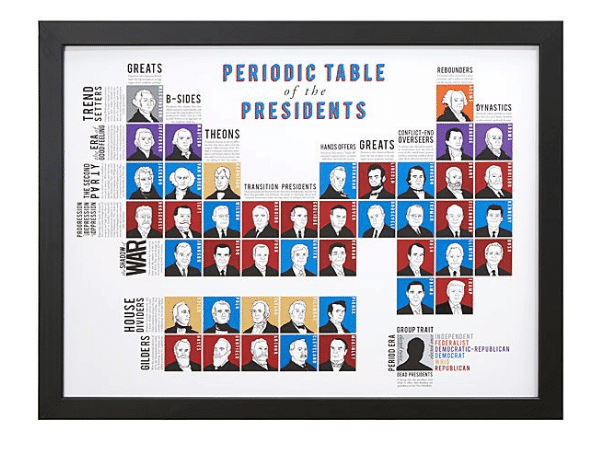 Memorizing the chronology of American Presidents' terms in the White House can be a bit dry and boring. Luckily, this Periodic Table of American Presidents makes history much more interesting. There's a lot of different ways to interpret how the presidents are arranged. For example, George Washington being America's first president is like hydrogen. The presidents are displayed in ways to teach historical and political lessons. This periodic table print makes a great gift for patriotic citizens, teachers, young students, and anyone who just loves history.
Still looking for interesting gifts for history buffs?
Whether the history lover in your life is a best friend, a spouse, or a teacher, this list of gifts is a great place to start. When you're searching for the perfect gift, remember to find something that is meaningful and has value. Sometimes the best gift is something that has some sentimental value to the receiver.