This post may contain affiliate links (what is this?)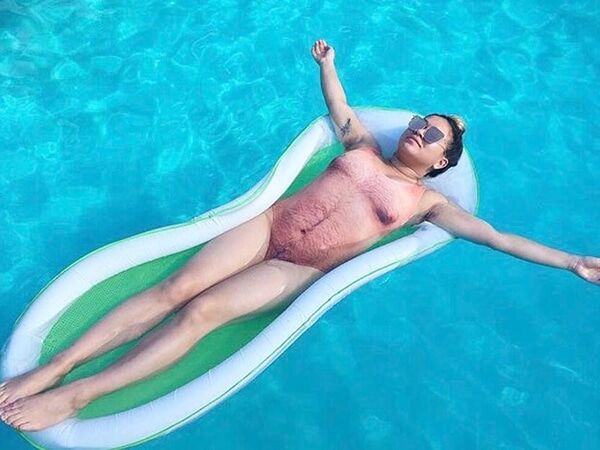 The hairy chest bathing suit is one of those Internet sensations that make excellent gag gifts. This is a woman's tank-style bathing suit. It has very nice coverage of the wearer's real assets, but printed on the outside of the suit is a picture of a man's hairy chest and back. At first glance, viewers might think that the wearer is naked. Then the second glance reveals that the physique revealed just doesn't look right. It's the perfect suit to wear if you just want to cause a sensation or if you want to scandalize your family.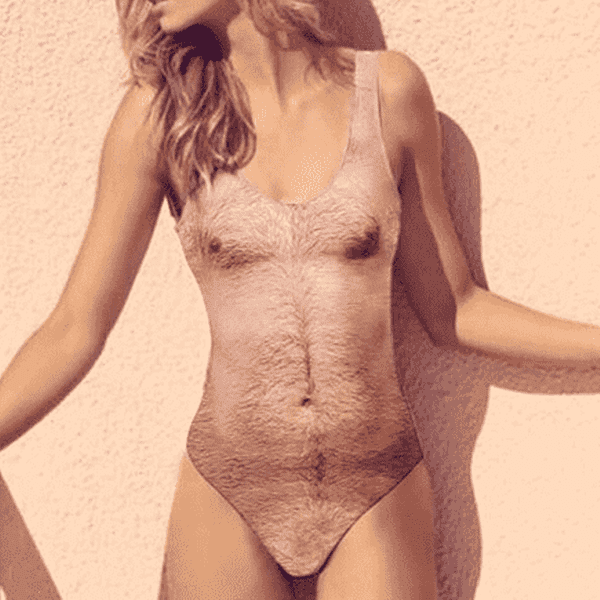 Whether it's a good match or not, this is a swimsuit that's certain to get second, and maybe even third glances as people try to figure out just exactly what it is that you're wearing. If you're looking for that WTF response from people you encounter on the beach or as you are sunbathing in your backyard, or you just want to startle your family, this is certainly the swimsuit with which to do it. You don't have to wait for a trip to the beach to display this hairy chest bathing suit, because you can wear it while doing yard work or as a costume. You can be certain of a strong response from viewers.