This post may contain affiliate links (what is this?)
Hanging a picture on the wall is never an easy task. You have to figure out where to hang it on the wall, measure out just the right space, and then be sure it's level. The Hang-O-Matic Picture Hanging Tool does all of this in one handy tool! It even works for mirrors, shelves, and televisions, hanging on the wall straight the first time.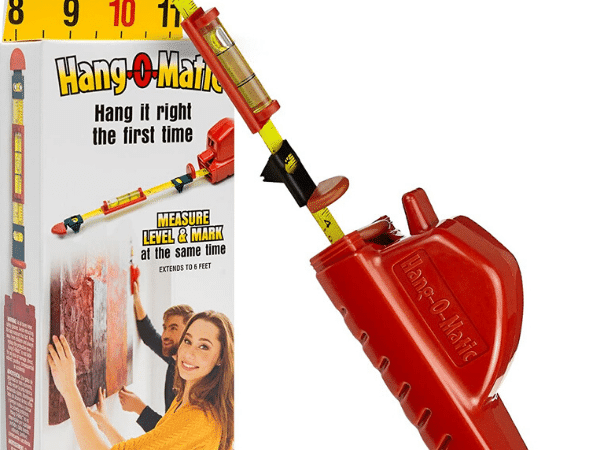 First, you align the tool's pointers with two anchor points on the back of your picture. Then, level the tool at just the right height and press on the wall. Finally, use a nail, screw, or hanger to mount your picture on the wall. Voila! Hanging a picture just got so much easier.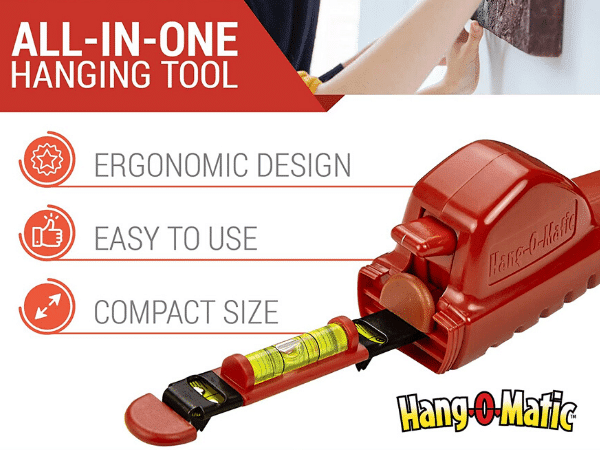 The beauty of the Hang-O-Matic Picture Hanging Tool is that it's compact and easy to use. It collapses down to just nine inches so that you can store it easily. When using the tape measure, it expands out to six feet so that you can hang larger items, too. You're going to save space by never needing to buy a complicated tape measure or pricey laser measure ever again. You have everything you need in one tool to hang any item on the wall quick and easy!