This post may contain affiliate links (what is this?)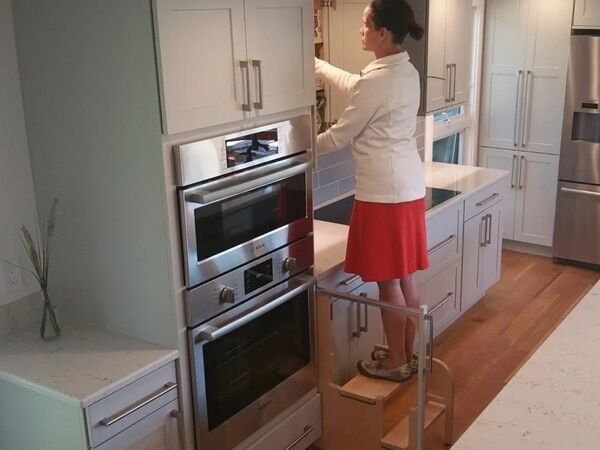 If you have kids at home or anyone who is "vertically-challenged", then check out this Hideaway Cabinet Step Stool. It gives you an extra 15 inches of height so you can get to those hard to reach places in the kitchen. The Step 180 Cabinet Step Stool eliminates the need to keep a cumbersome step ladder handy. Simply slide the step stool out when you need it and slide it back into its slot when you're finished.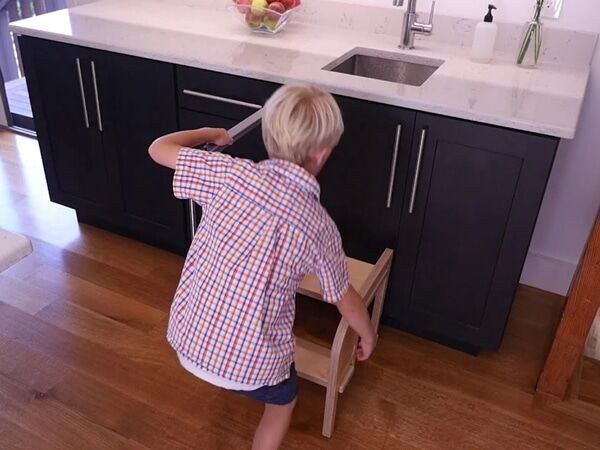 The Hideaway Cabinet Step Stool takes up just 1.5 inches of cabinet space, so it's super compact. It folds out into two steps on either side, so it's not limited to just one spot. It also has a child-lock release with no worry of kids pulling it out when they're not supposed to. The step stool is made from the toughest hardwood plywood on the market, so it's durable and lasts a long time.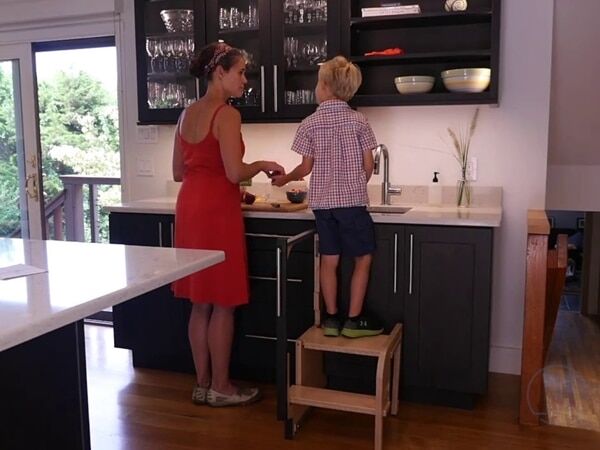 Ready to save more space in your kitchen? The Step 180 Cabinet Step Stool is a brilliant invention for anyone who needs a bit of extra height in the kitchen. It also gives you 5 different depth-stop positions depending on your specific needs. If you have a small kitchen, this is a great solution to be sure you keep your critical space saved for more important things.