This post may contain affiliate links (what is this?)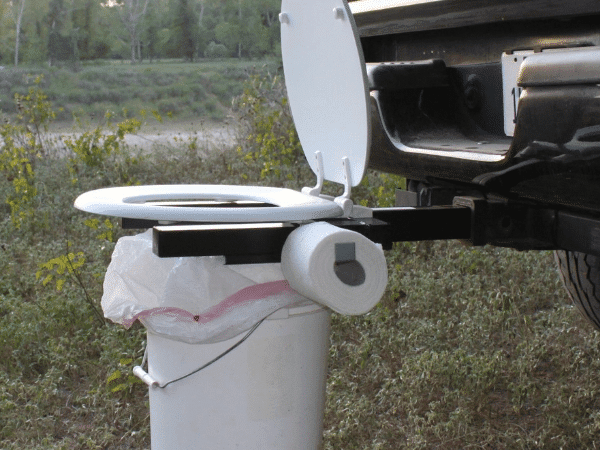 When you gotta go, you gotta go? Am I right? The hitch mountable portable toilet solves your on-the-go potty problems. Whether you're out camping or on a long road trip, simply use the Bumper Dumper Portable Toilet. It attaches to your truck's hitch to give you a little leverage when you gotta go. This is the best portable toilet seat and a real butt-saver (if you know what I mean). ::poo emoji::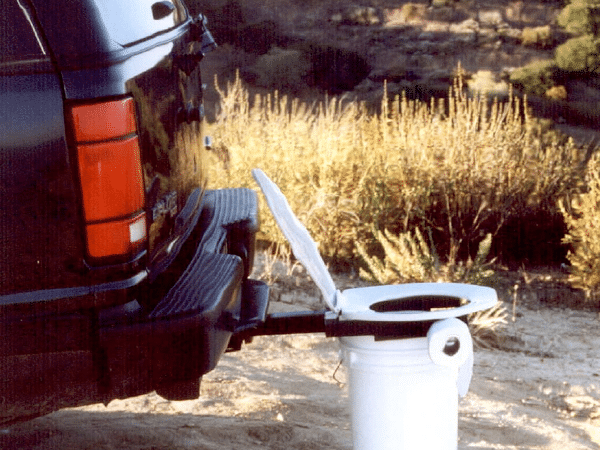 This is the ultimate portable toilet seat. When you're ready to go, simply install the Bumper Dumper into the 2×2 hitch receiver. The frame can be covered with a kitchen trash liner bag to collect your poo. Or, it also has channels to hold a 5-gallon bucket if you want to get fancy. If you're in an emergency, just dig a hole in the ground and cover back with dirt.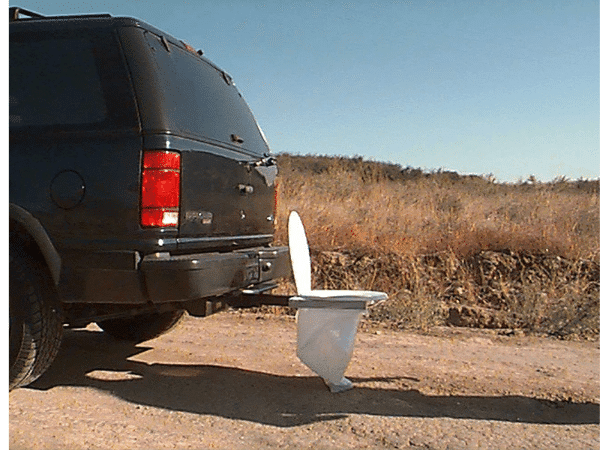 It's Year 2021, and they really have thought of everything. With everybody traveling less in a global pandemic, road trips have become a popular option. Hop in your truck and hit the open road with a tent and a sleeping bag. Oh, and don't forget your mountable portable toilet and some toilet paper! And bring a flashlight if you gotta "go" in the dark.