This post may contain affiliate links (what is this?)
As if Halloween isn't crazy enough, why not add to the frenzy with a projection of ghostly apparitions on the side of your house, the wall or out into the great unknown? All you need to make this happen is a projector – or a TV or computer monitor. Now, with these Holographic Halloween Decorations, you can add an extra dose of creepiness to your outdoor or indoor decor. You could view this as a throwback to a kinder and gentler time where spooks were just those nutty things you read about in books and that they never really did exist. Thanks to technology, you get to see them appear and reappear. They may even disappear for a little while.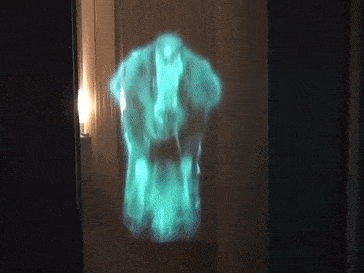 The ghostly – or are they ghastly? – apparitions that pop out of these Holographic Halloween Decorations include Wicked Wraith, Demonic Poltergeist, Seductive Siren and Sinister Spinster. We like to call them Wicky, Polty, Sedy and Sinny.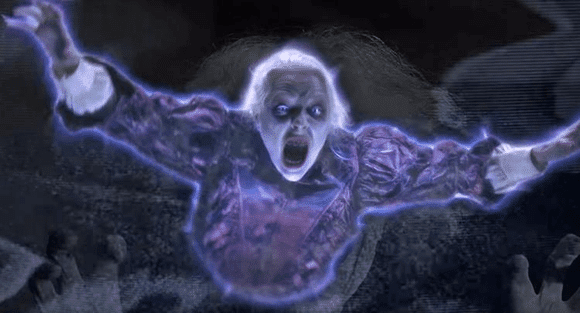 Hey, if you're going to surround yourself with some really nutty spooks you may as well get to know them and give them nicknames. It isn't every day you get to say that you were spending time with witches, demons and sinister. Of course, unless you work for the government. But that's a whole different thing.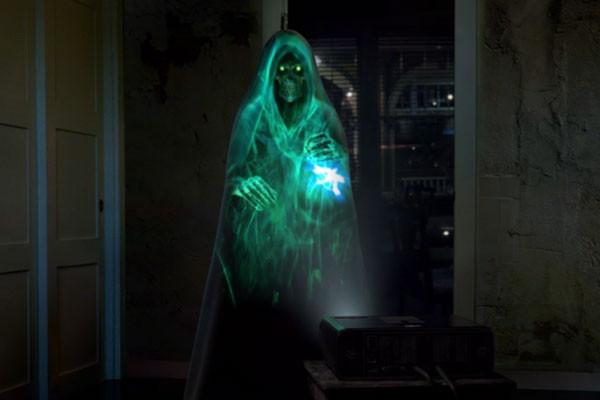 All that's left is to add someone from your family and you've got enough crazies around for a creeping good ole time. These apparitions happen to be flexible, too. You can shine them on windows, walls and wherever you want to send chills down someone's spine!