This post may contain affiliate links (what is this?)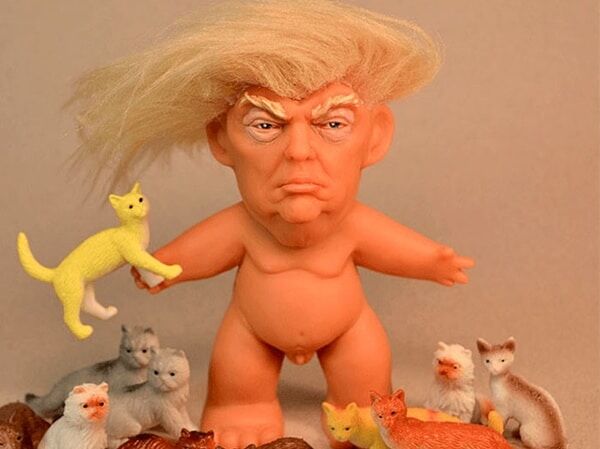 There is something unusual about troll dolls. They are not only particularly ugly, they also happen to have some qualities that make them cute. One exception is this Horrific Trump Troll Doll. It is truly something else. You will marvel at the attention to detail that captured virtually each and every facial crease in this realistic looking face. You can't miss the wild and out of control bright yellow hairdo that closely resembles that of the real thing. Oh, and speaking of details, the body of the troll doll also comes with a generous orange suntan shade for realism.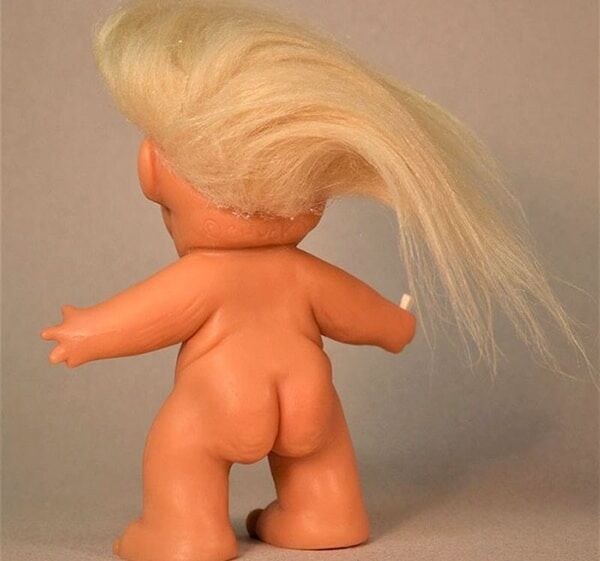 In addition to these fine details come others that make this truly a NSFW Trump Troll Doll you'll want to keep somewhere special. The body comes without clothing and proudly displays rather tiny genitals. You know, as you would expect on the most powerful man on Earth.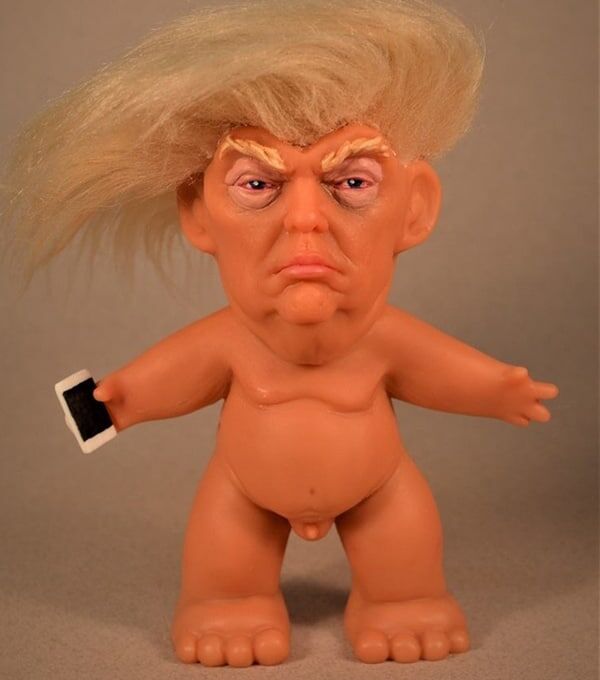 There is also a teeny, tiny smartphone in one of his hands – so he can continue to stay in touch with the rest of the known Universe through social media. Aside from that, it's up to you if you find this particular Trump item cute or ugly or just a combination of the two. Hey, it's a Trump troll!