This post may contain affiliate links (what is this?)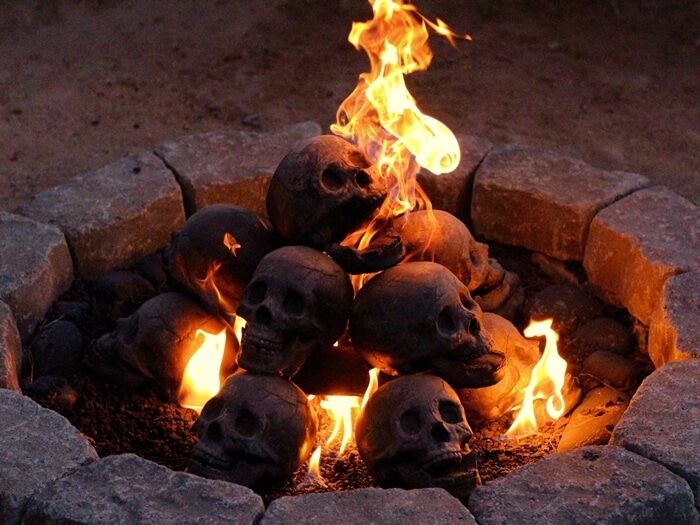 Talk about losing your head over something like starting the fireplace. These ten pounds, steel-reinforced Human Skull Fireplace Logs are scary enough before you toss one on the fire. What really leaves an impact is how much creepier they become after they've spent time burning.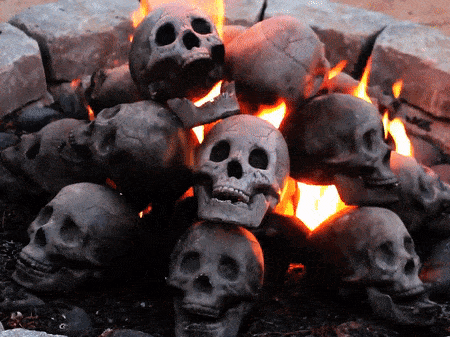 Available in four different colors, you can choose from white, brown, black and dark grey. Don't ask us why they are in just those colors as we had nothing to do with that part of the product. We do know that you'll love 'em as soon as you start burning one.
Although they are called Human Skull Fireplace Logs, they are designed specifically for use in a gas fireplace and if you sit one just right, you can have it gazing out from there looking for a new victim. In fact, anytime you stare at a fire long enough, your mind will play tricks with you and at times you may actually see what appears to be a skull form resulting from the flickering flames. These creepy and gruesome logs just skip the imagination part and show you the real deal from the very beginning. Just don't lose your head over it at this isn't the right place or time for that.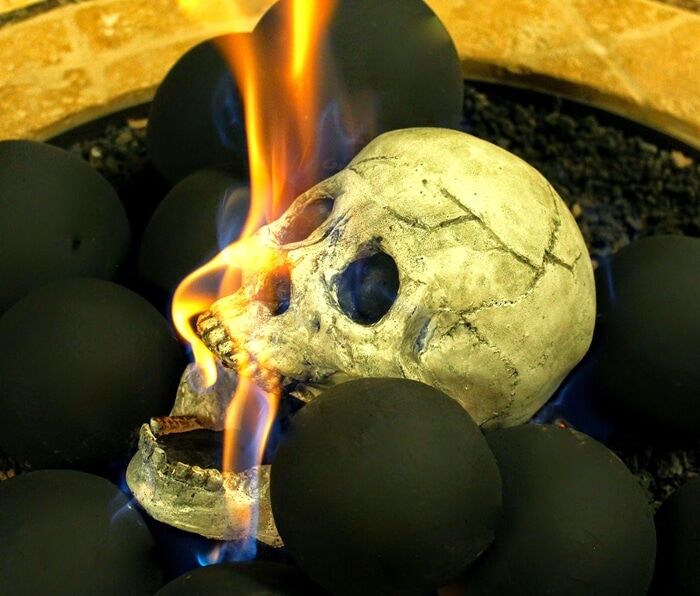 Flame-covered heads inside your fireplace… Think about that for a moment! We said this was spooky, right? Imagine seeing one of these burnings in your chimney late at night on a trip to the bathroom! You'll never want to try that ever again.