This post may contain affiliate links (what is this?)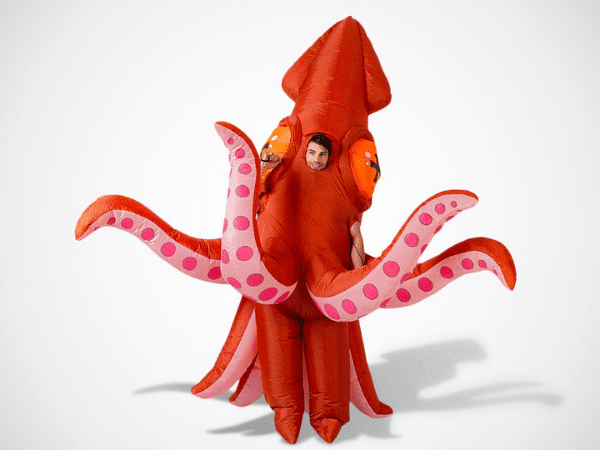 It happens every year around Halloween. You sit with your friends talking about what to dress up as for Halloween. Then, you finally have a bright idea. You decide to dress as a giant 9-foot inflatable squid. It's the perfect costume to shock your friends. It's also the perfect costume for a marine biologist. However, the Inflatable Squid Halloween Costume might not be the perfect costume when it comes time to have to pee. Or walk through doors.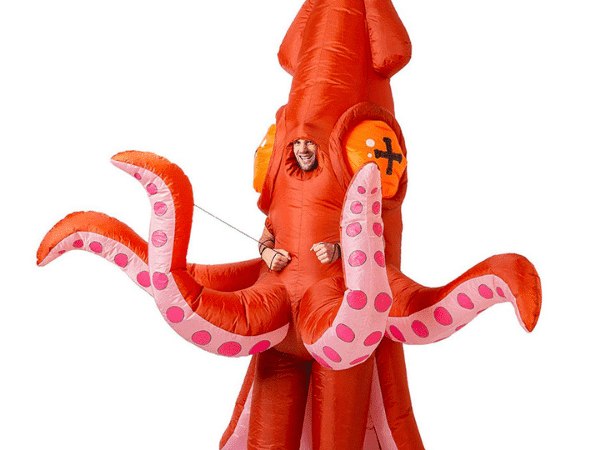 The Inflatable Squid Halloween Costume is a highly-rated option from the Spooktacular Creation's inflatable line. It's 9-feet tall and a one-size-fits-all costume. It also has squid arms that can be controlled by strings. If you're worried about how you're going to inflate this thing, don't worry because it comes with an air pump (batteries not included).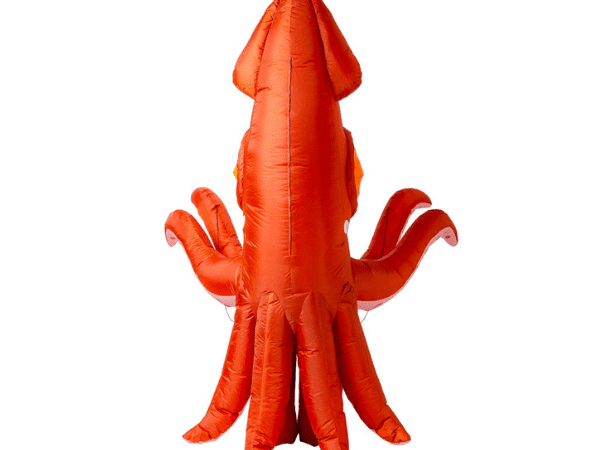 The Inflatable Squid Halloween Costume is the best option if you're looking to win a costume contest this year. It's also great for Halloween Trick-or-Treat events or just your best friends Halloween get-together. Ladies won't be able to contain themselves when they see you and want to squeeze those big inflatable tentacles. Kids will probably just stand there and stare at you while you walk by. It's a great costume for "social distancing" since most people will probably want to stay at least 6-feet away from you.