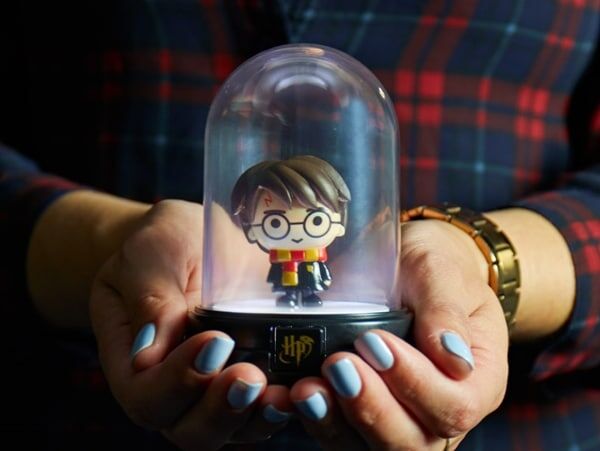 If you happen to be a Harry Potter fan – and who isn't? – now you have a place to find all your favorite Potter-themed gifts. We've covered the Earth from corner to corner to bring you the most interesting and most current collectibles and souvenirs. If the name Harry Potter gets your attention, you won't want to miss what we have stored up for you in our Potterhead Collection. There's something here to please all fans from casual right on up to the obsessed ones. So come on in and take a trip through our selection of lights, pens, candles, books and more!
8
Levitating Broom Pen
It floats in midair and works just like a pen although it looks just like a broom. It is the Harry Potter Levitating Broom Pen that uses the power of repelling magnetic forces to float and it comes with all you need to proudly display it on your desk!
7
Monster Book of Monsters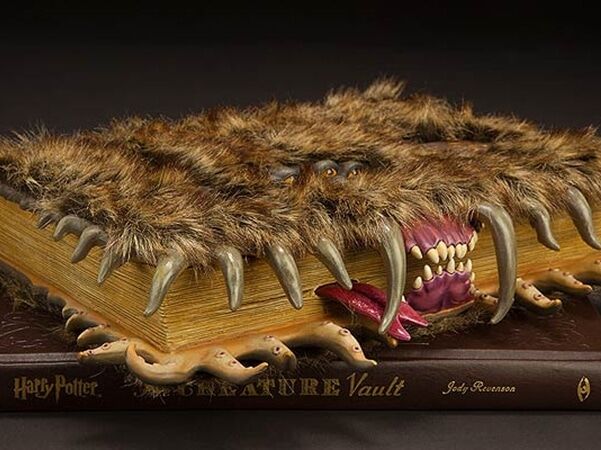 The Monster Book Of Monsters looks like the real thing from the world of Harry Potter. Careful when you approach it as it may snap at you or try to bite your hand. This amazing looking book is covered in material that makes it look like a monster itself!
6
Triwizard Cup Lamp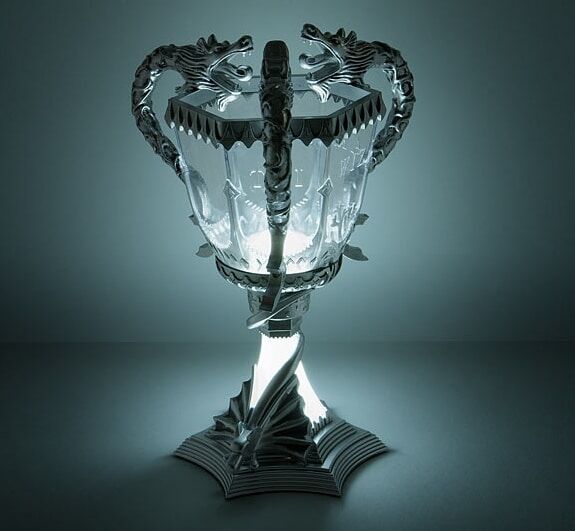 Show everyone you know that you are a champion with this Triwizard Cup Lamp. For Harry Potter fans, this is quite a distinction and honor to have. That award is presented to the winner of a Triwizard Tournament. Plus, the trophy design includes a built-in lamp!
5
Harry Potter Magic Candle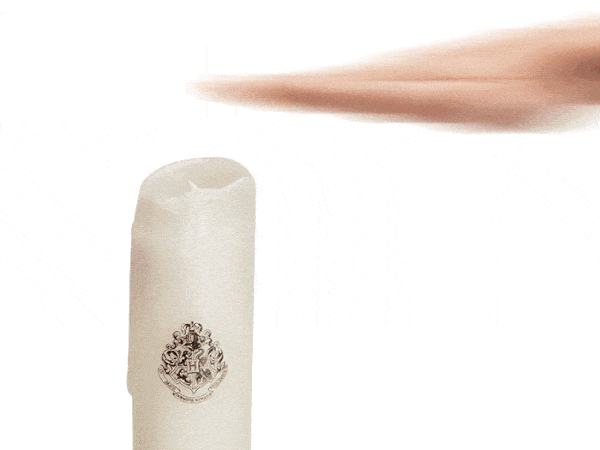 Slide your hand over this candle and it will light. Repeat the motion and the candle will go out. It is a magical trick from the mind of J.K. Rowlings. This Harry Potter Candle can't burn you but it looks realistic enough to make one think it will!
4
Horcrux Journal of Tom Marvolo Riddle
Be like Voldemort and store your secret thoughts in invisible ink on the pages of your very own Tom Riddle's Diary. It comes complete with all you need to record and keep notes using an authentic Slytherin House pen. Truly a unique and great Harry Potter collectible!
3
Magic Wand Remote Control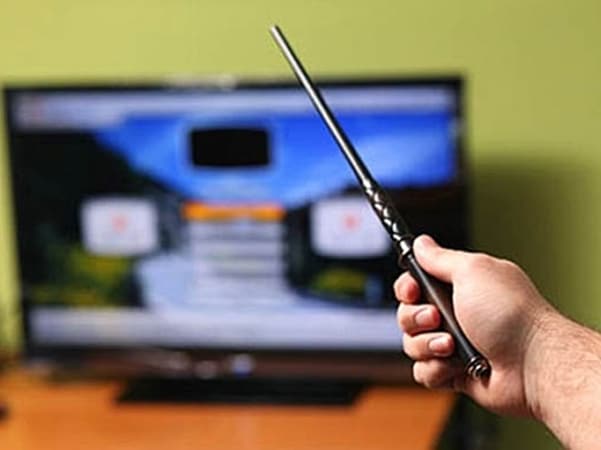 Flick your wrist or twirl your hand and you'll be able to take full control of entertainment units with this Magic Wand Remote Control. It learns up to thirteen different commands on the infrared device of your choice. It gives you massive control of your devices!
2
Golden Snitch Light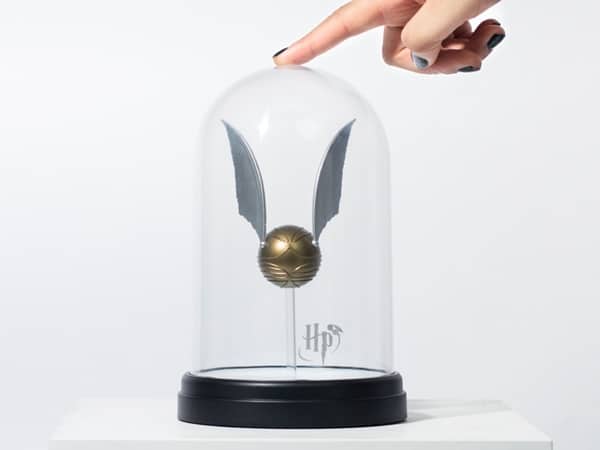 Here's a chance to get your inner geek on with this unique Golden Snitch Light. It is a regular light with a whole lot of Harry Potter magic added to the mix. This makes a great gift or collectible. Even if you have never read anything of J.K. Rowlings!
1
Harry Potter Jar Lights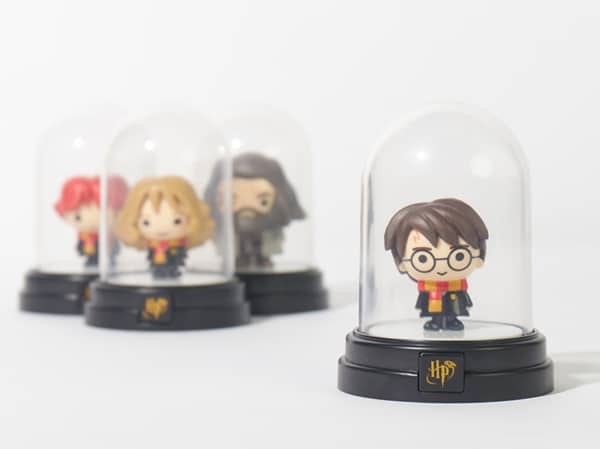 Bring the magic and wizardry of Harry Potter to your home with this set of Harry Potter Jar Lights. Each one contains a mini caricature of a well-known Potter character in a mini bell jar that lights up. Use it on your desk or to spread light on a shelf!