This post may contain affiliate links (what is this?)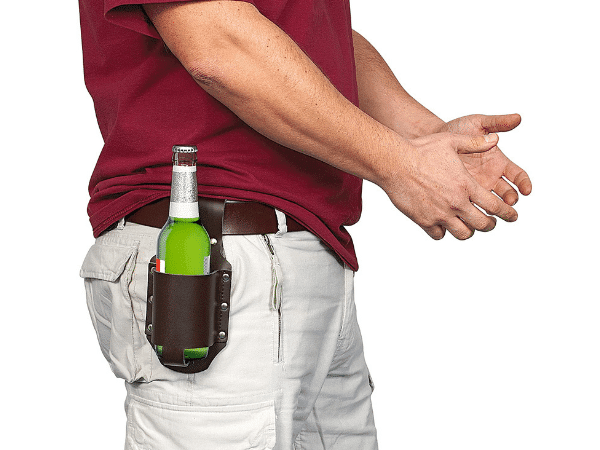 If you want to feel like a real cowboy but also like to have a cold, tasty beer on hand, you need a leather beer holster. This beer holster belt lets you keep your beer handy within arm's reach. It's perfect for BBQs, hiking, tailgating, and afternoons out on "the range." There's nothing worse than working out in the yard on a hot day and having to go back inside the house for a drink. Now, you can keep your beer right on your belt and sip any time you like!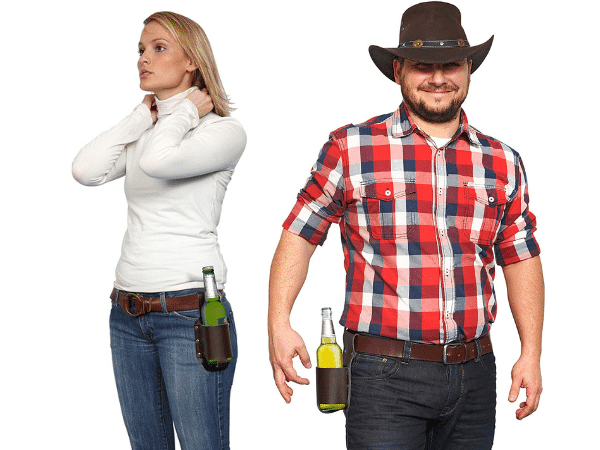 This beer bottle holster holds any standard size 12 oz. beer bottle or soda can. It's made from thick coated leather and has a water-repellent surface. The designers made it as a tool, not just a toy. It's created with a patented design and ergonomic shape to naturally fit on your hip. The beer bottle holster is also lightweight, so you'll barely even feel that it's there.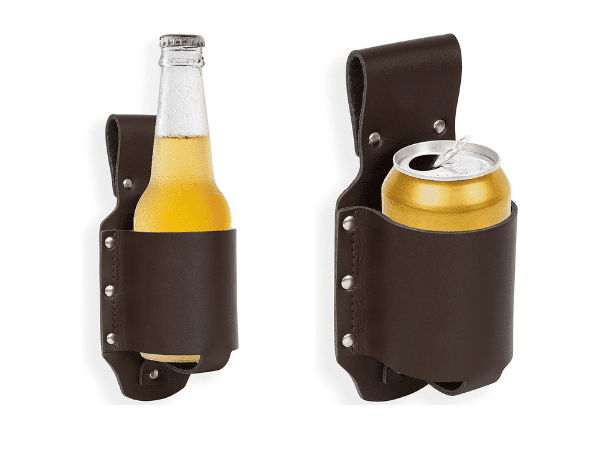 Real cowboys need a leather beer holster. Looking for the prefect beer gift for any guy (or gal)? Or maybe a unique Father's Day gift? This beer holster makes a unique present for the cowboy in your life who has everything. It also makes a cool gift for beer lovers. Gettyup and grab your beer to go!