This post may contain affiliate links (what is this?)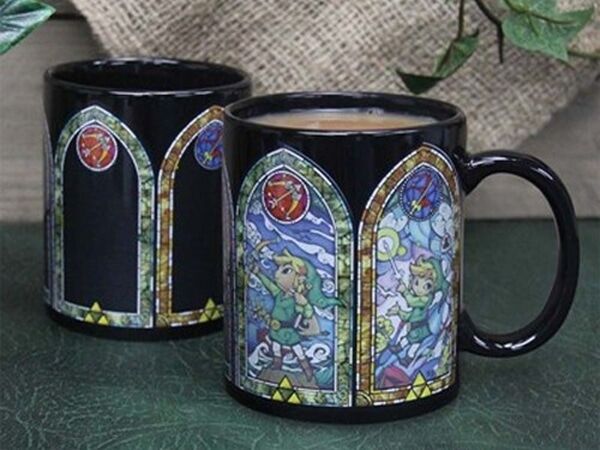 Even if you're not a fan, the Legend of Zelda Link Heat Changing Mug is just too adorable to pass up. It starts out with dark window frames with Legend of Zelda symbols at the peak of each frame. You add hot water to the mug and the magic of the Zelda Heat Changing Mug develops before your eyes. As the hot water level rises in the mug, beautiful stained-glass pictures of Link – the adventurer who is the primary protagonist of Legend of Zelda – appears. He is swinging his sword and doing other heroic things.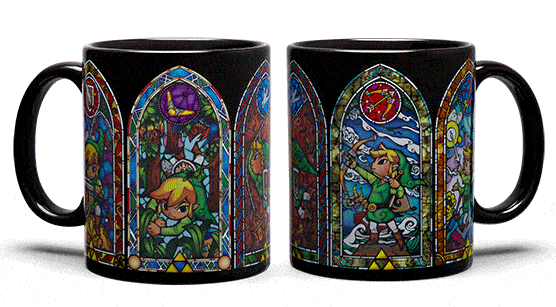 This is a cute mug for anyone, but especially for Legend of Zelda fans. It's a standard-sized mug and is fully licensed by Nintendo. The mug is not microwave or dishwasher safe. Heat the water in a separate container and pour it into the mug, then add your tea, cocoa or other flavorings. Hand wash with water and mild detergent and then rinse and dry with a towel.
Whether you love coffee or hot chocolate, this cute mug is certain to be a conversation piece, whether it's at the big game or at the office. The beautiful colors, the almost magical reveal of Link out doing his adventuring all combine to create a collector's item that you will want to have on hand for many years in the future.