This post may contain affiliate links (what is this?)
Have you ever heard of the Man in the Moon? We often wondered what the purpose of the space race was back in the 1950s and 60s if it wasn't to see who could get to meet him first. Otherwise, it really didn't matter to us otherwise as to what the big fuss was about. The Moon has always been there and it wasn't as if it was going to suddenly fall out of the sky or crash into something and explode. Even when science fiction movies started depicting the Moon as a sinister part of a plot we couldn't see it. We've always viewed the lunar surface as a rather distant friend who kept watch on us regardless of where we happened to be on Earth.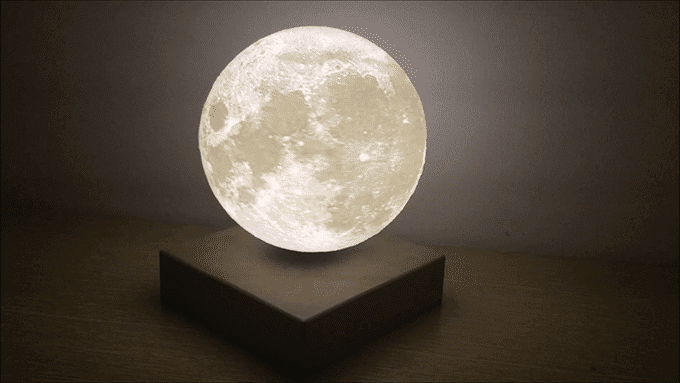 Now with this amazing Levitating Moon Lamp, you get to have the Moon looking on you each night as you sleep or each day as you work. Wherever you choose to put this innovative lamp, you will have people stopping by to take a closer look. In fact, an up-close look will reveal incredible details in the lunar surface. That's because each of these lamps is produced with a high tech 3D printer. Plus, there are no seams. You won't find one anywhere on it as the technology used to create this Levitating Moon Lamp eliminated any possible sign of a seam, crease or other indication of how it was made. This leaves behind a stunning piece of art that can be thoroughly enjoyed without distraction.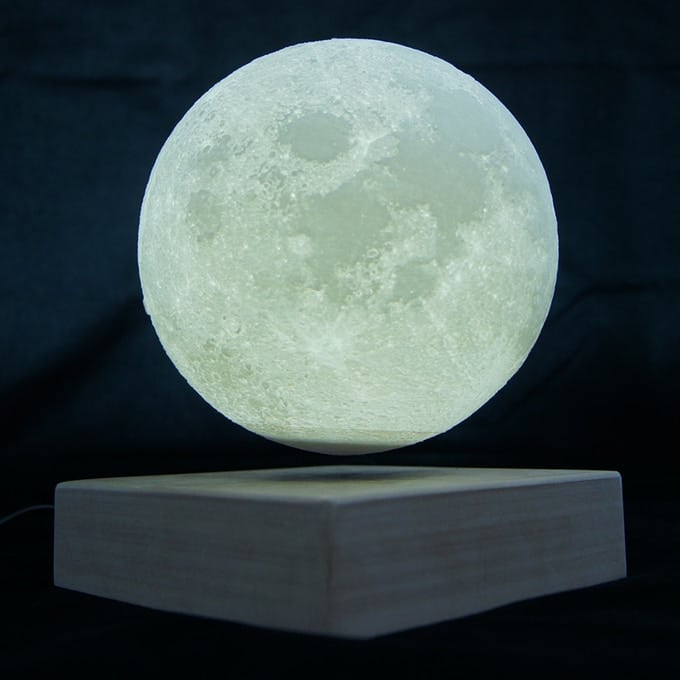 The most interesting part to keep in mind about this unique thing is that the Moon lamp actually floats. It is created to replicate the view of the Moon in the sky. If you have any interest whatsoever in the sky, stars or planets, this will be the last lunar product you will buy. Not because they don't make anything else related to the Moon but because this is such a good quality item. So good that you'll never find anything else that comes even close to matching the beauty of this one!