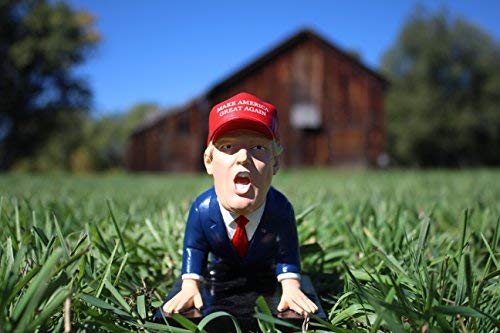 As if he isn't ridiculous enough, Donald Trump has inspired the World. Only this time around he has become the inspiration for a world of unusual, wacky and sometimes downright insulting collectibles. The thing about collectibles like this is that everyone wants one. With the selection we have gathered here, you'll find the perfect Trump gag gift for your republican friend this Christmas. Celebrate the amazing time we live in with a gag gift of your choice of the most powerful Man in the Free World. Remember, Trump gag gifts are also suitable for gifting on other occasions as well!
9
Stretch the Truth Trump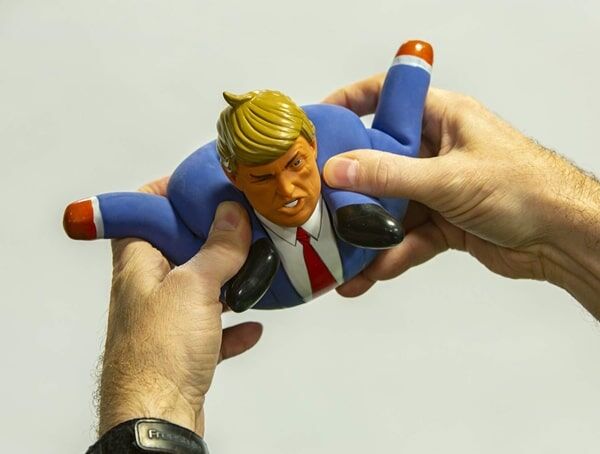 This is probably one of the best additions to your Trump collection. It comes with a blue shirt, large red tie, coupled with a classic complexion with an aggressive appearance. Made up of latex rubber, it allows you to twist, stretch, and squeeze the doll. The high-quality material also offers more extended usage. This Trump toy is 12 inches long but can extend up to 4 feet when pulled up.
8
Donald Trump Toilet Paper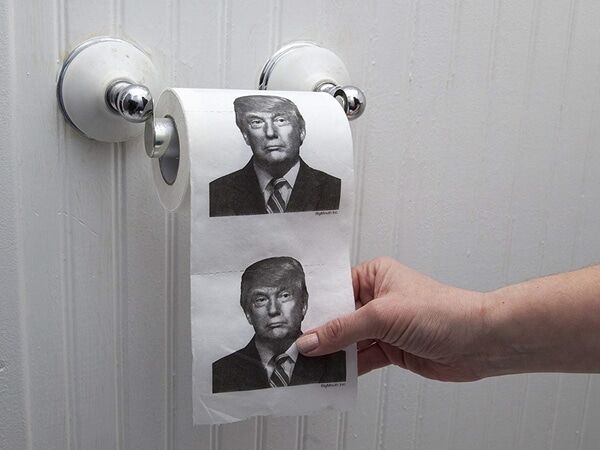 Want a unique gift to entertain your republican friend? Consider this Donald Trump toilet paper. Every roll contains 300 sheets and each sheet comprising the face of Donald Trump. You can fit it in any types of toilet paper holder, and the 2-ply tissue is soft, comfortable, strong and durable.
7
Trump On The Toilet Figurine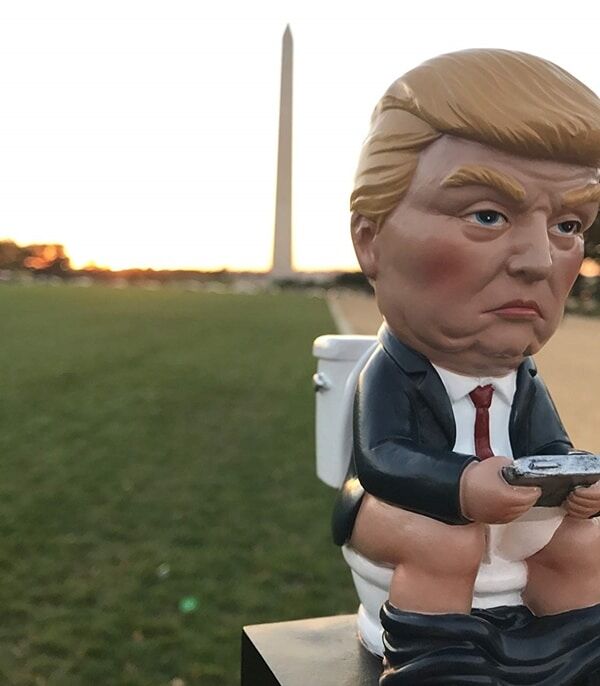 You have to admit that being the President has got to be a crappy job at times. With Donald Trump at the helm, there has been no shortage of it hitting the fan. Now you can enjoy it a little bit with this Mini Trump On The Toilet. He doesn't usually get caught with his pants down but with this little guy, complete with a place for an engraving, you'll always be up-to-date on the inside poop of the day!
6
Realistic Trump Mask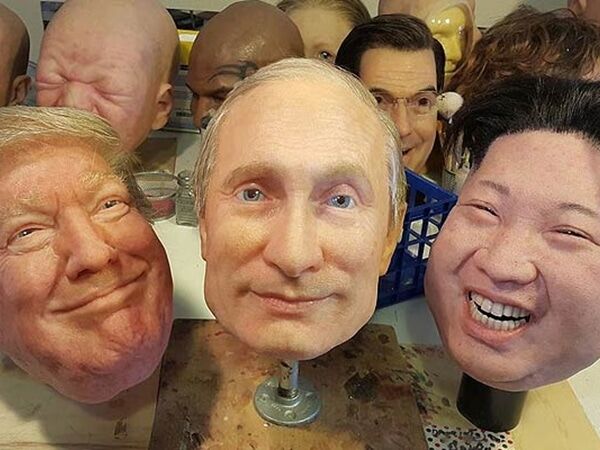 Aside from the high-tech manufacturing method that created this Trump Hyper Realistic Mask, take a closer look. If you pulled one of these on, chances are you could even confuse the rest of Trump's family, friends and business associates – assuming he has friends. The attention to detail is obvious and quite frightening, actually. But that's the idea behind a mask – you want to scare people and you will with this!
5
Donald Trump Troll Doll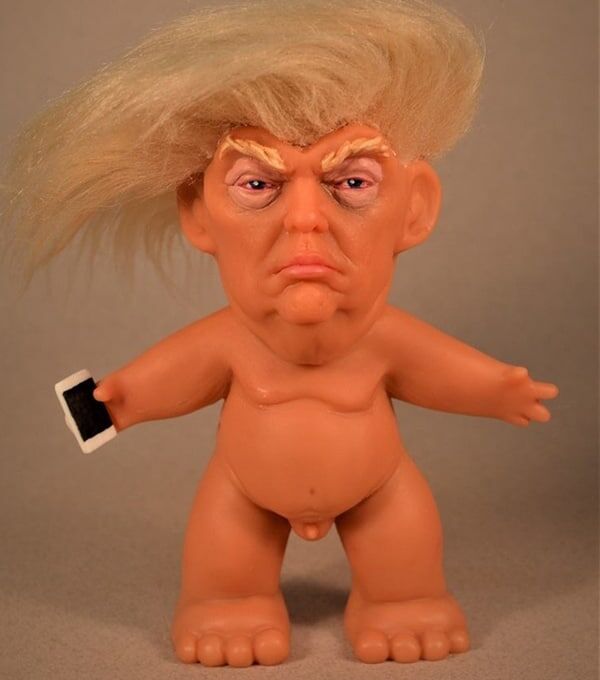 Yuck! There is no other way to express how we feel about this nasty little creature. Okay, maybe that's a bit much but you get the idea. The Horrific Trump Troll Doll has been properly named as it is far from pretty, cute or adorable. Unless you have a thing for trolls that are naked, have little 'things' and happen to look exactly like Donald Trump. Have someone on your list you want to tick off? This will do it!
4
Dump-a-Trump Pen Holder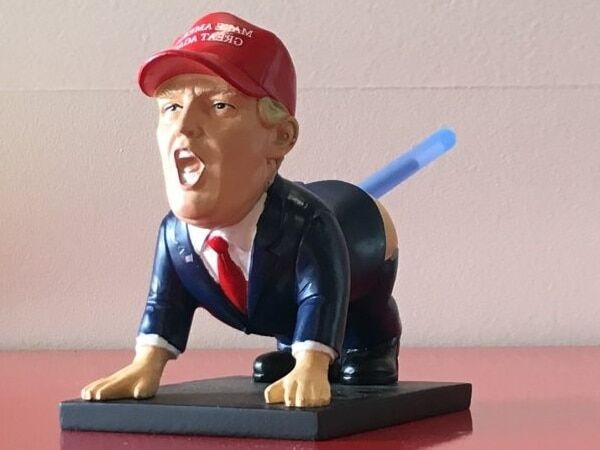 Here's a unique way to stick it to Trump. The Donald Trump Pen Holder is the perfect gift for that person who has everything and you want to give them something annoying. This gift is also great for anyone who needs a place to store pens that will likely be ignored and left alone for awhile. Nothing upsets us more than losing a pen or having someone borrow one and not return it. This solves that!
3
Trump Cat Scratcher Post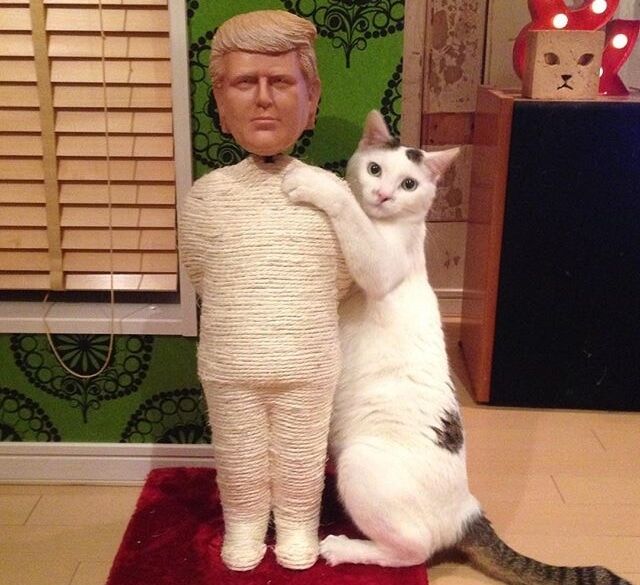 Share your dislike of the most powerful man on Earth with your feline friend. This Donald Trump Cat Scratcher Post is durable, made of the good stuff your kitty with love to claw at and you get to enjoy watching. Your cat has no idea what he or she is doing, but you can most certainly get your frustrations out by letting your cat do what cats do best by ripping at this. This will cure your itch!
2
Trump Toilet Brush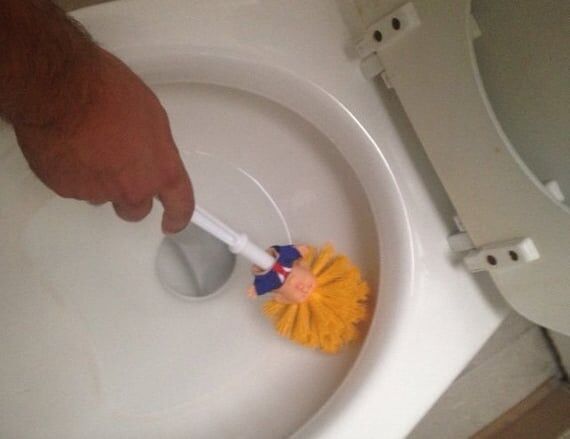 When was the last time you really wanted to brush the inside of your toilet bowl? Same for us. It's not a top priority if we can avoid it. However, with the Trump Toilet Brush, you may be seeking excuses just to use this tool. It has a tiny Trump molded into the handle and his wild hairdo is the brush. Show why you don't think Trump should stick his nose into your business when you are doing your business!
1
Ride-On Trump Costume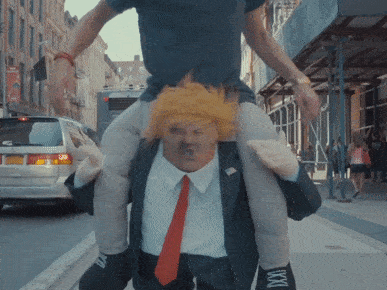 Tired of politicians riding on your back? Well, you now have a chance to get even – or at least look like you're getting even with this amazing looking Ride-On Trump Costume. It looks so convincing that you are being carried by the most powerful man on Earth. But in reality, it's an outfit you slip on and wear that creates the illusion. Want to show your friends how you feel? Ride the Prez for a day!