This post may contain affiliate links (what is this?)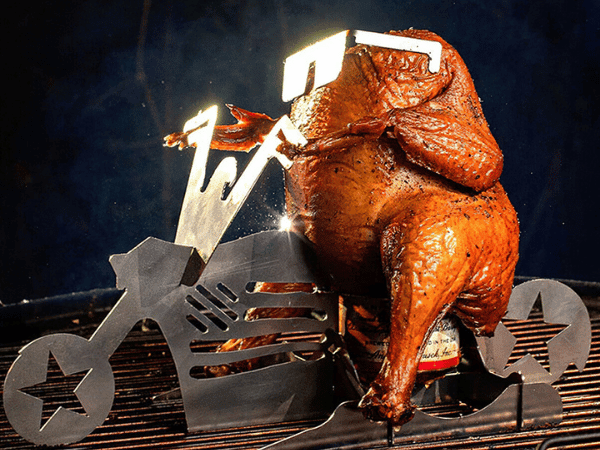 No redneck summer is complete without a beer can chicken. Now, you can impress your friends with this badass motorcycle beer can chicken holder. Everyone knows beer can chicken is just about the tastiest way to cook chicken at a BBQ. It gives the chicken a ton of juicy flavor. It's also a good excuse to throw back a few beers yourself while watching your chicken cook on the grill.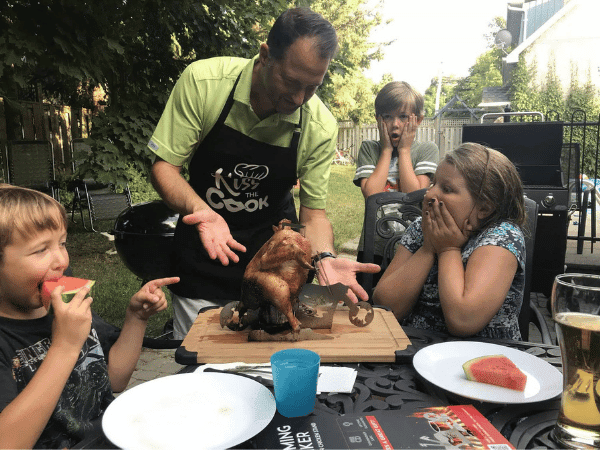 To make beer can chicken, you're going to need some ingredients. First, you'll need beer (duh!). Then, you're going to need some chicken rub or chicken spices. You also need a BBQ grill or big outdoor oven. Lastly, you need this motorcycle beer can chicken holder! It's fun to take camping, use around the grill at a summer party, or fire up on the BBQ with your family.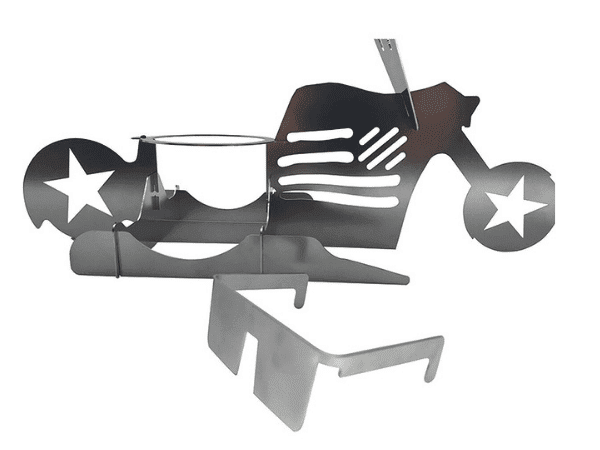 The beer can chicken holder is made from heavy-duty stainless steel, dishwasher safe, and super easy to clean. It's also easy to assemble and dis-assemble, so you will save space when you store it. It makes a perfect gift for dad who loves to grill or your husband who already has everything. Looking for a unique present for the grill master in your family? I guarantee you he doesn't have this motorcycle chicken holder!