This post may contain affiliate links (what is this?)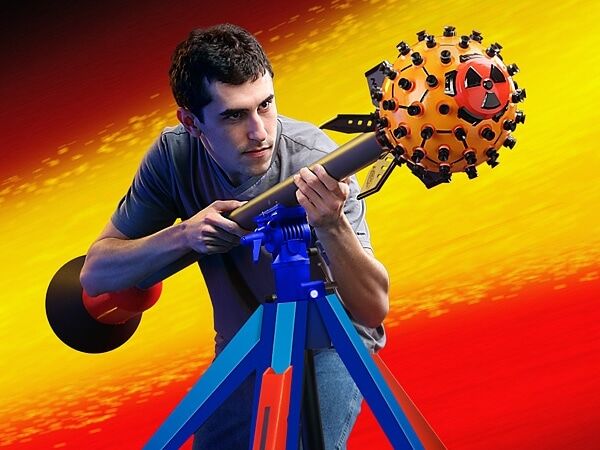 Tired of always losing those playground battles just because you have the old, broken down, hand-me-down toy that has been passed down generations in your family? Well, we know exactly how that feels and thankfully so do the fine people at the ThinkGeek company. That's because they created this incredible NERF Nuke that will send most of your opponents running home crying because you showed them how war of any kind should be won.
All you do with this nasty piece of high-tech NERF weaponry is launch it at your target. The package comes complete with launcher and tripod set up so you can put together a surprise attack and annihilate anyone still standing. That's because when this floating collection of bombs actually touches its target, it will fire a total of 80 NERF micro darts into each and every possible direction. In other words, you will start to see some W's on your score sheet.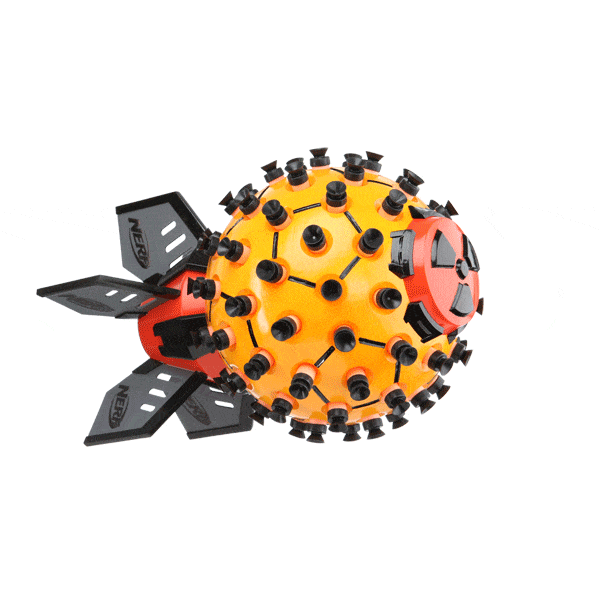 The NERF Nuke Launcher is over five feet long and will send the NERF Nuke up to 30-feet away. Just be sure to take cover long before the micro darts start to fly. The best part about this product – aside from it helping you to beat up on the sissies – is that it contains no batteries. Not only is that good to the environment, it also saves having to haul around charging equipment when you should be putting together a battle plan to end this fight. It's gonna be a good one!