This post may contain affiliate links (what is this?)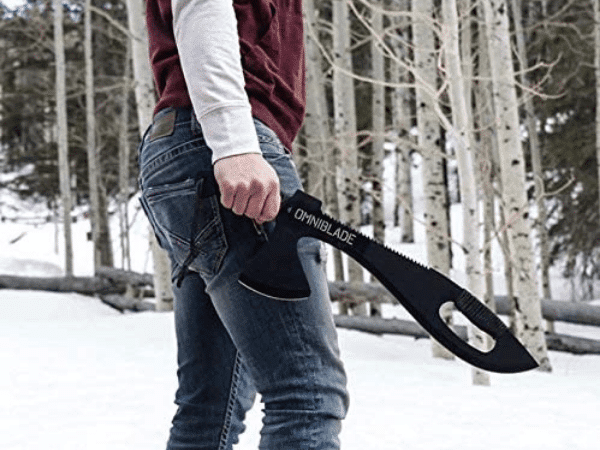 If you're looking for the ultimate survival tool for the impending zombie apocalypse, look no further than the Omniblade Machete Multitool. It's a 3-in-1 survival tool, including a machete knife, tactical tomahawk, and survival saw. The Omniblade's one-of-a-kind design makes hiking and camping that much easier with every tool you could imagine right at your fingertips. It even includes a sheath and 21 feet of paracord for use in tricky situations. The paracord comes in black, camo, or orange, so pick the color that suits your personality best.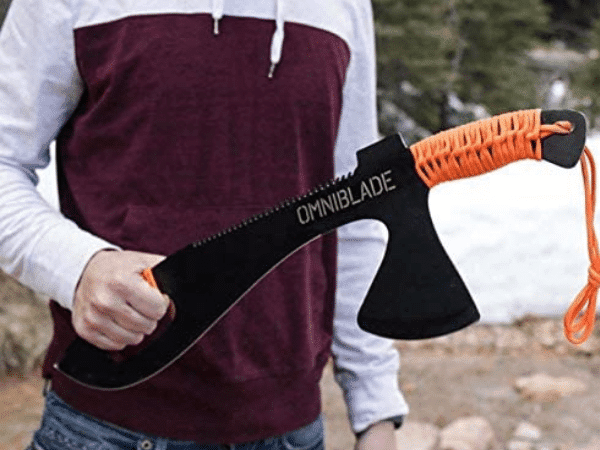 The Omniblade Machete Multitool is known for quality. It's made from premium hardened steel with a sharp, crisp look, so it won't chip or break. Whether you're a real-life jungle guide, or just a wannabe jungle man, the Omniblade makes an excellent companion. It's perfect for outdoors and tricky survival situations.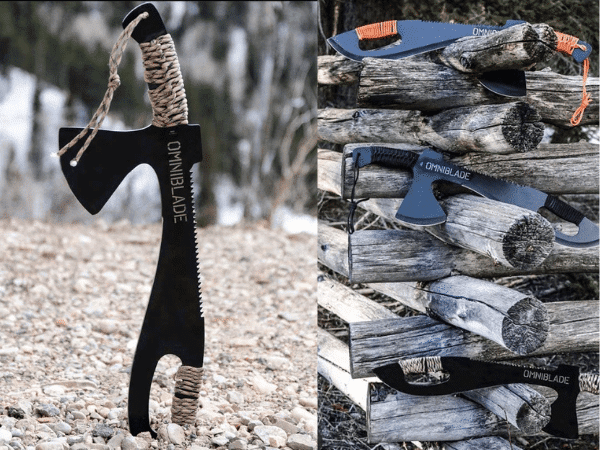 Machetes were made to help navigate the jungle; however, this machete is made for so much more. It's a must-have tool for hiking the mountains or a weekend camping trip in the national forest. It has a comfortable grip for extended use. It also has a lifetime warranty, so the guys at Omniblade will replace your tool if you ever need it. If you're ready for an adventure, just grab this machete and get to whacking.